My friend gave me a lovely little book called " Mother To Daughter" and it hosts all kinds of smart ideas to teach your girls. Some are a bit silly, some are a given but most of them are really food for thought. These ideas are in groups from the bonding years to the awkward years to older girls and also about teaching little lessons about money, beauty, boys etc. When I was on a brief work trip and did a bit of browsing through some stores I found myself some pretty new thank you notes with pink envelopes. Then I remembered one of the thoughts on the book. " Teach her to write thank-you notes. For everything". I grabbed a box of cute age appropriate thank you cards for the girls too. As a devoted thank you card -sender I think teaching this to my kids early on is important. I think it will be nice for them to place a little card in the cubby of a friend at daycare after visiting a lovely birthday party. We have sent out a thank you letter with plenty of stickers attached to it by post after a playdate with Cotton Candy earlier, but these cards are pretty cute for that too. And as we all know when we open the mail and something else than bills arrive we get very excited. Even the little kids. And in my opinion we can never say thank you too much!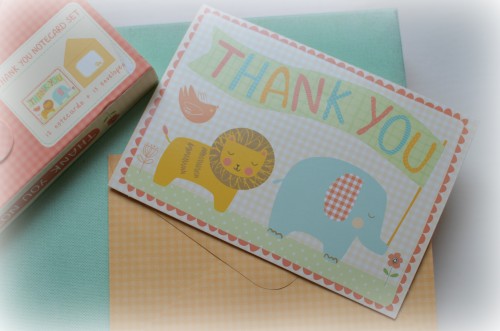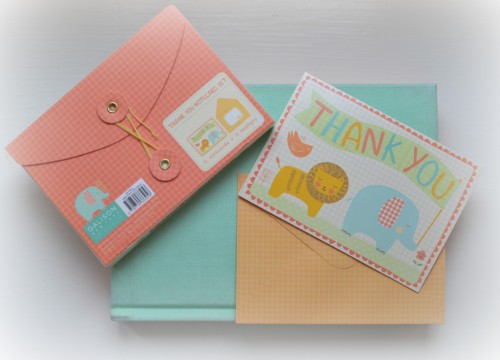 Here are some other thoughts from the book I thought you might like…
" Teach her to be a little kinder than necessary." ( I think that being kind is one of the most important things to teach and a great virtue.)
" Put on some music, crank up the volume, and show her how to boogie." ( One of our favourite things to do.)
" Share stories of your mother and grandmother with her. Remember, girls are keepers of the flame." ( Love this!)
" Teach her to see the world with fresh eyes every morning." ( Because some days are better left behind and also because it´s nice to start fresh every day even after a very good yesterday.)
" Teach her to pick up after herself. This will serve her well the rest of her life." ( Oh how true this is!)
" Help her enjoy being a young girl. There´s plenty of time to be a young woman." ( This is one of the best advice I got as a kid from my friends mother when other kids "made fun of us" as we loved playing with dolls still at age 12. She told us to just enjoy it as long as we liked and that we had a long long time to be "big girls" and adults but such a short time left to be little girls.)
There are so many great ones in the book I actually would like to recommend buying it before I list them all!
Oh and most importantly today I wanted to say THANK YOU! Thank you for coming by my blog to read about the silly little things that make me happy. And please be kind. Be kind even on the internet where no one really knows who you are. Because it´s good to do the right thing even when no one is looking! It´s good for you. 
Lattemamma
p.s. Another not so important lesson but one that rang very close to home was this " Show her that even at the age of four an especially difficult day can be made better with a bubble bath". So true! Especially when we use this bubble bath or this one ( I sometimes sneak a little in my bath too as overtired and cranky are not moods reserved for kids only…). Besides bubbles and giggles and shiny hair never made anyone feel worse.
p.p.s. This book is also available  as a "Mother To Son"  version and for daddies too.