I´m not going to lie. I love gift wrapping. I´m like a little girl in a candy shop when it comes to pretty cards, wrapping paper and especially ribbon. I have noticed in life that certain type of people are ribbon people. I know it sounds odd but some are ununderstanding when it comes to gift wrapping and even the prettiest silk ribbons get thrown away with trash when the present is opened. And then there are people like me. Who carefully save all the pretty ribbons and re-use them for something. Ribbon people. We enjoy different kinds of ribbons. We buy rolls of ribbon just because it´s so pretty. And ribbon people are often also bow people. The bigger the bow the better type. I have a few friends who love ribbon as much as I do. There´s a type, trust me. Ribbon people are probably also the type to go nuts in the sprinkle section of a baking shop. But with all the nice ribbon and all the sprinkles in our pantries we are the party kind too. So ribbon people are not only nuts, we are also fun loving. The girls who throw confetti around and say " oh yes, it´s a party!". And if parties, presents, ribbons, sprinkles, confetti and cake are our thing then wrapping those birthday presents is part of the fun. So how to make a really nice package. This is how…
First you buy a present. When buying for your kids friends you don´t really know so well I think it´s safe to go with something you would not mind having in your nursery. Like crafty things or a pretty puzzle, maybe some wooden food for a play kitchen. I would steer clear of plastic and junk. Now that the girls, especially Cotton Candy has started to go to quite a few birthday parties I have found a few favourite brands. I like Djeco for arts and crafts things. They have very good quality art supplies, nice stickers and crafting sets. Djeco also makes very cute puzzles. Vilac is another go to brand. Lovely wooden toys and they last for a very long time. From both brands you can find a cute and useful toy for under or about 20 €. Another good choice is a book. I´m always a big fan of children´s books. And reading fairy tales never hurt anybody.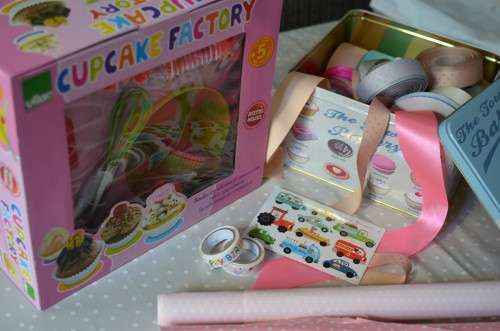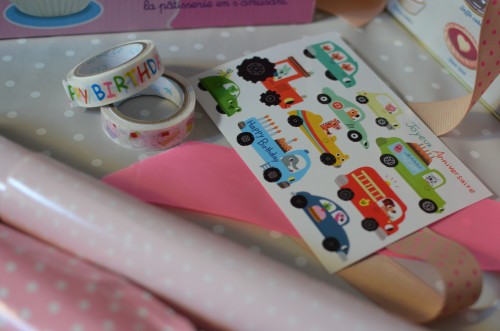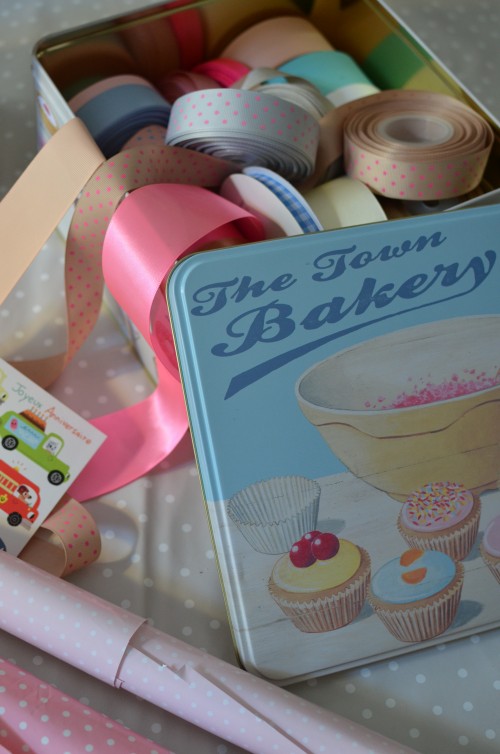 Then it´s time to wrap it up. When I was in high school I used to work  in a toy store called Fanny and Alexander on Saturdays. I also worked there over Christmas time and we had a wrapping station for the presents. I became quite a good gift wrapper after wrapping what felt like a 100 presents a day. The thing is to have the right size of paper. Not too small but not too big either. Then you want to fold all the sides that are showing to give it a nice finish. And the most important part. The ribbon. There is an easy trick how to get it just right every time without having anyone keep their finger on the knot. So here goes…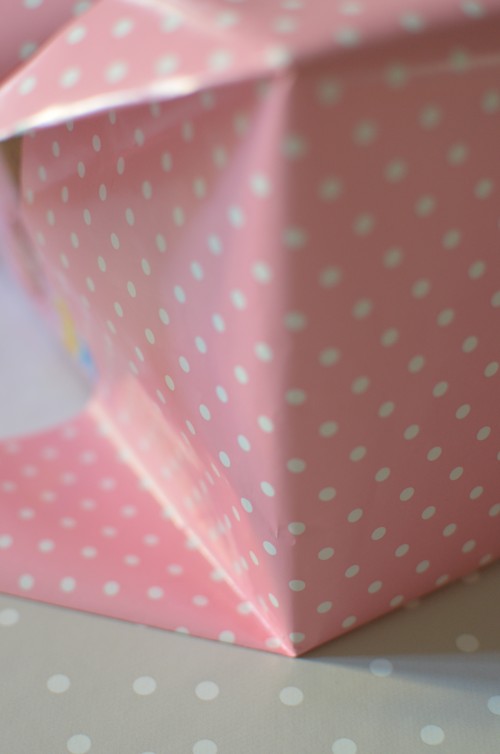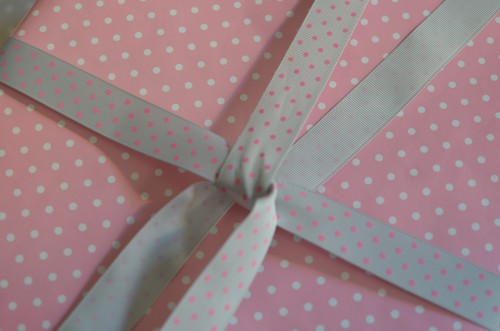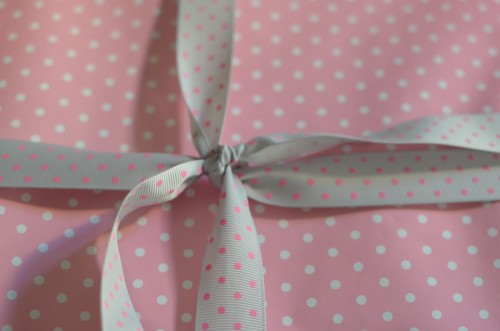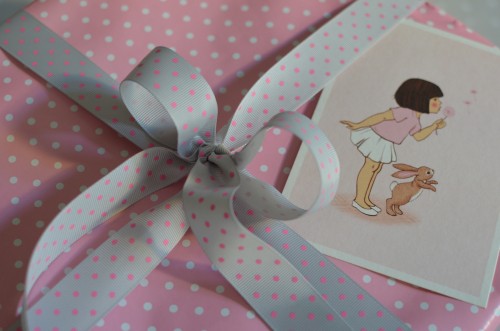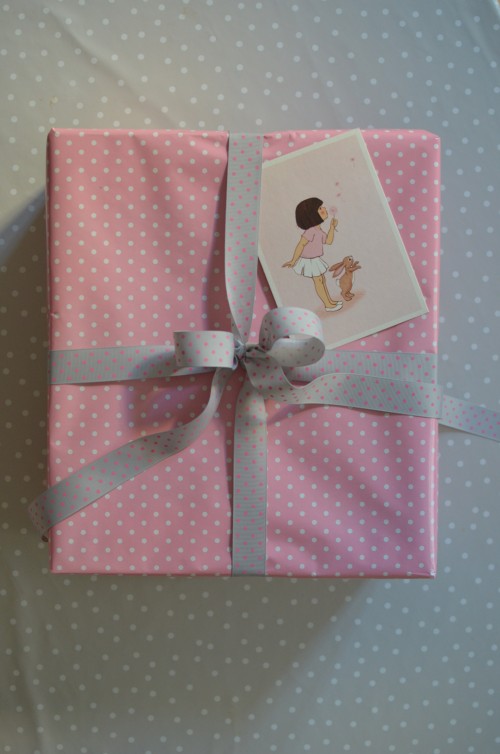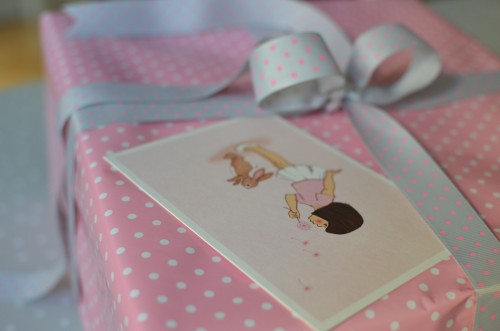 So there you have it! Easy-peasy-lemonsqueezie. Have a great day friends! And throw that kindness around like confetti!
Näin syntyy mielestäni kaunis paketti. Suloista paperia, sievää nauhaa ja ihana kortti. Sillä pääsee jo pitkälle.
Lattemamma