Kuten jo myönsin aiemmin, olen ottanut henkisen varaslähdön jo pääsiäisen tunnelmointiin. Tosin kun kaupatkin ovat jo täynnä pääsiäisnamuja, rairuohon siemeniä ja pikkuisia tipuja niin en todellakaan taida olla yksin ajatusteni kanssa.
My happy thoughts of lately…
Löysin tytöille maailman söpöimmät posliiniset leivontamitat joiden avulla syntyy varmasti aikamoisen suloisia pääsiäisleipomuksia! / I can´t wait to bake something with the girls now that I found them these cute bunny measuring spoons. Little people with flour on their face and butter in their fingers are the best!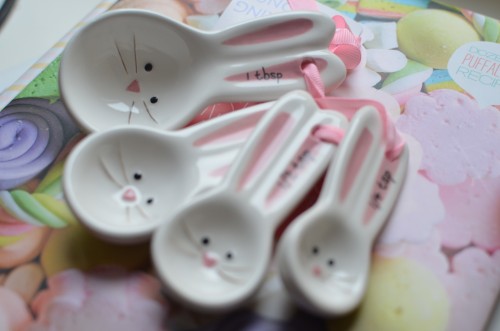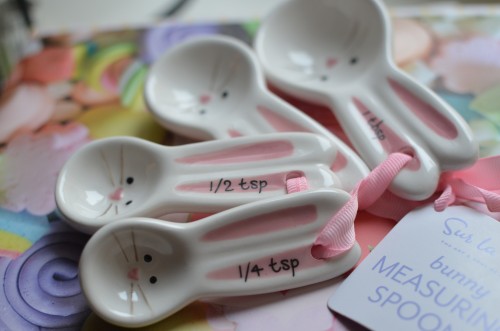 Nämä pupu- ja tipu keksimuotit pääsevät pian käyttöön koska aioin kokeilla sitruunaisia sokerikeksejä. / These bunny and chic cookie cutters are just made for lemony sugar cookies for spring. The mini Easter bisquits were a gift from a friend in England and they are waiting for Easter in the pantry.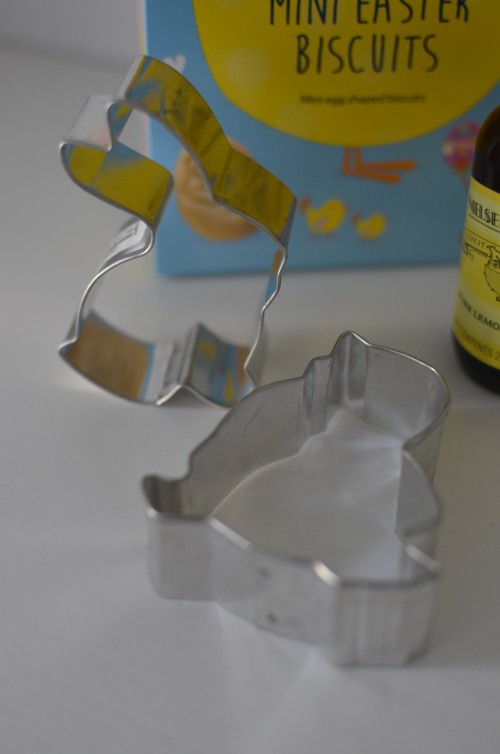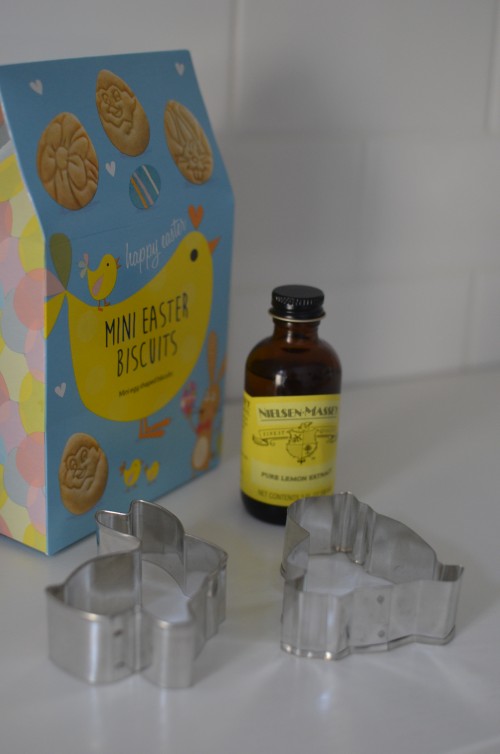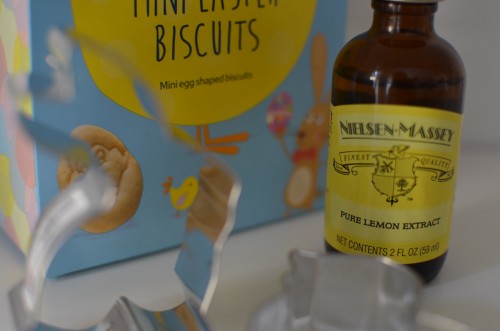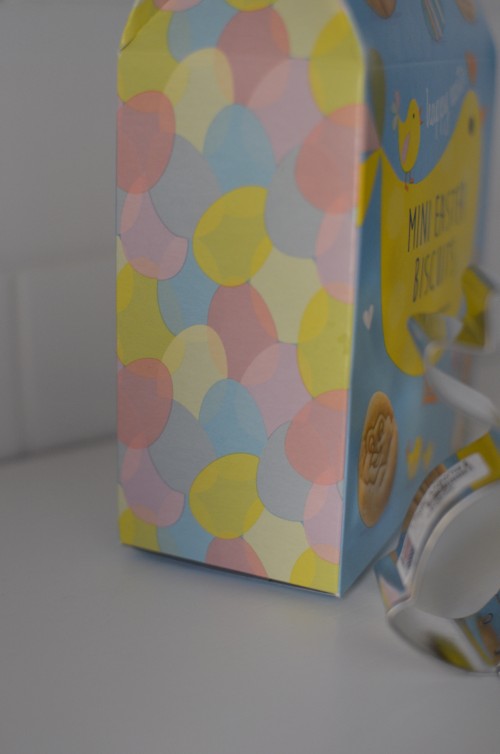 Freesiat tuoksuvat keväälle ja kauniit leinikit tuovat myös sen tuntua kotiin. / I think Freesias have the scent of Spring and the ranunculus have that look. Together they are so delicate and lovely they are very very happy flowers.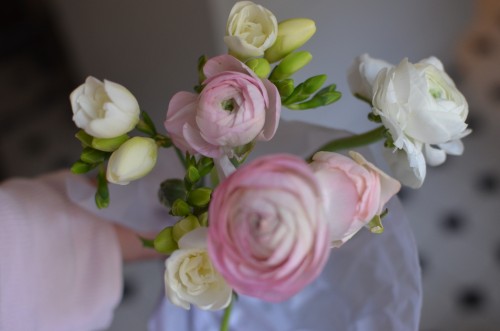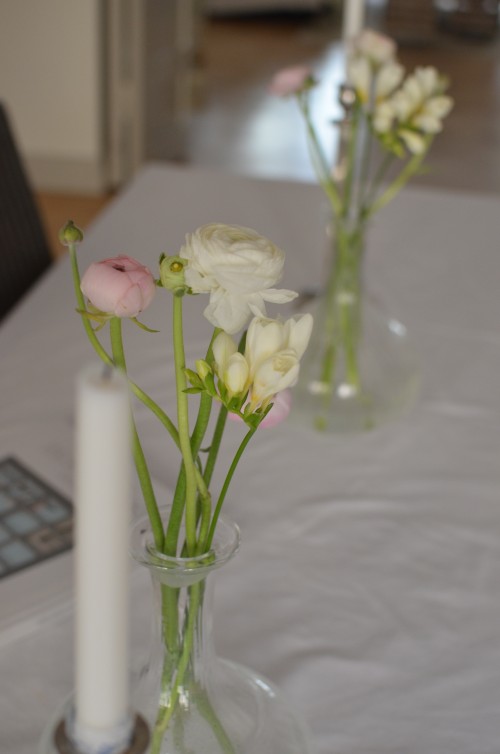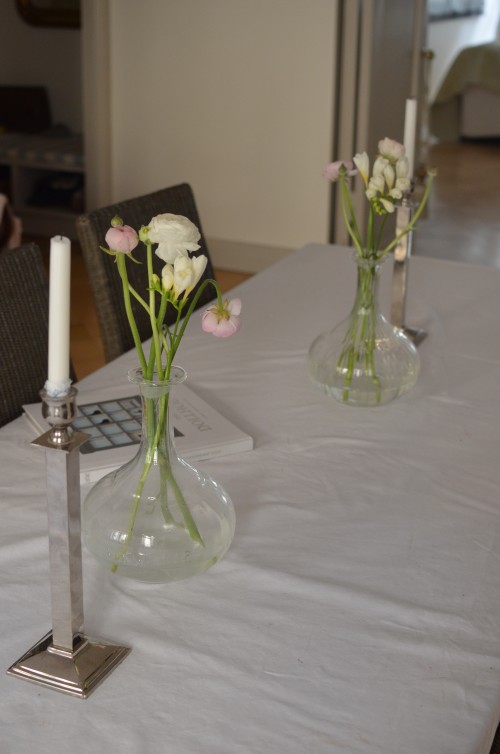 Ihanaa viikonloppua!
Have a very happy weekend!
Lattemamma