Last year I bought a very simple wreath that we had hanging in front of our big golden mirror. This year I tuned it with pink and white ribbon and the girls chose an ornament to hang on it. We will have it on our front door but because of lighting issues I shot the photos in our kitchen. It´s quite obvious we live in a pink  atmosphere in this house.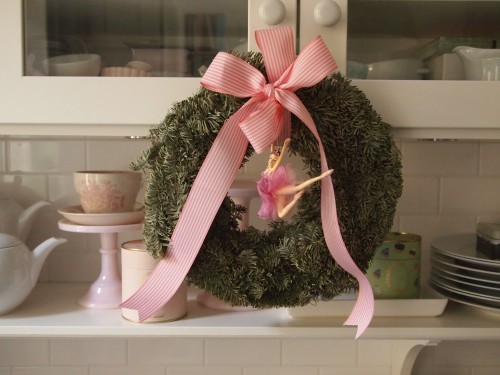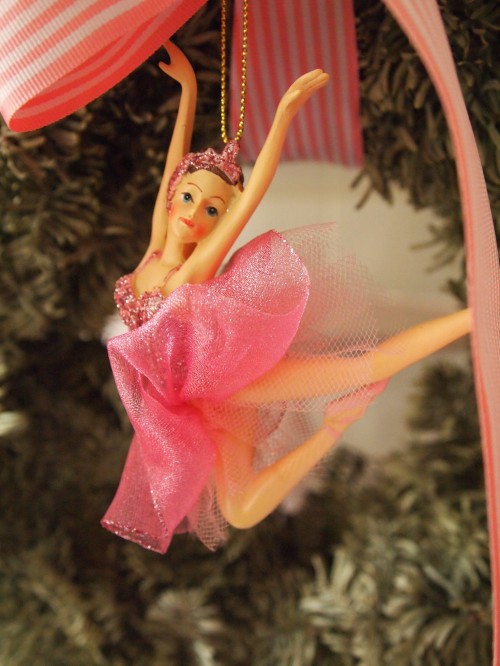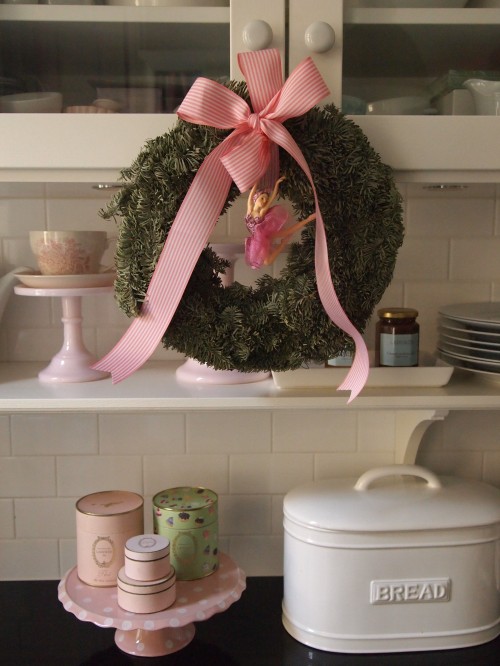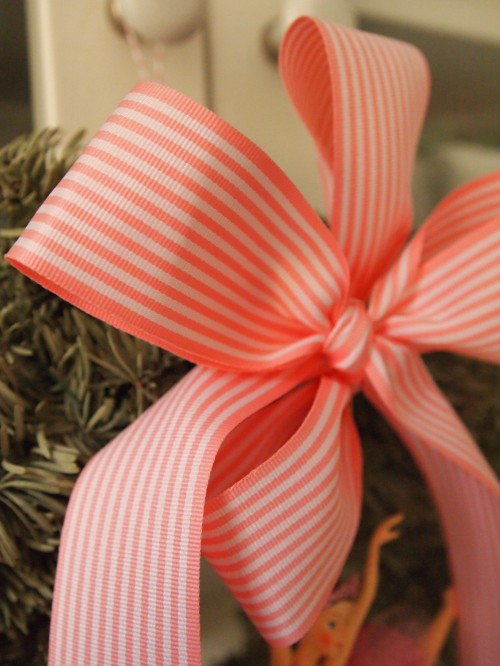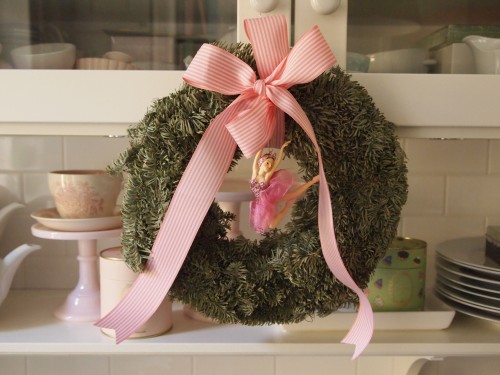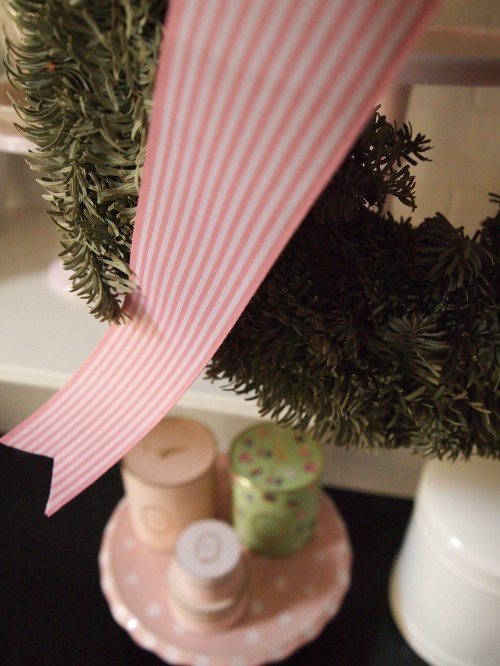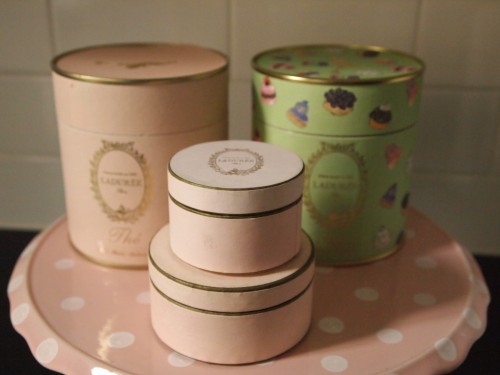 What colour is your Christmas this year? Or do you have the exact same decorations every year? Ours is not really going to be that pink. Maybe I´ll add a few pink touches here and there but you can see my inspiration for this years decorations here. I´m thinking mostly white, grey, gold and silver with hints of blush and light pink. I also got a roll of that navy blue and white striped ribbon for menus, wrapping or napkins.
Tällaisen kranssin tein tänä vuonna viime jouluksi hankitusta havukranssista. Tytöt saivat valita mieluisen koristeen siihen roikkumaan. Pidin muuten kovasti ideasta jossa kukkakaupat lähettävät yksinäisille vanhuksille joulukukkia. Me käymme ainakin ostamassa jollekin vanhukselle joulutervehdyksen. Kaupassa on siis kortti valmiina jossa on saajan ikä ja nimi ja korttiin voi vielä kirjoittaa oman viestinsä. Se liitetään kukkaan joka lähetetään yksinäiselle vanhukselle ilahduttamaan jouluksi! Täältä löydät kampanjassa mukana olevat kukkakaupat.
Lattemamma
p.s. Today´s Christmas song.