I made a little DIY project for you to use this evening ( yes you still have time to make one, it´s that easy!). The idea is not mine really, it´s from… you guessed it, Pinterest. But I thought it was cute and so easy anyone can make one in just a few minutes. It´s a party in a bag! We are sending the kids for a sleepover as we got invited to a New Years party for adults only. ( Don´t worry, they are very excited about their plans…) So I decided to make them a little party bag to take with them for spreading some festive spirit around them. Or more so litter the house with confetti. But hey, it´s New Years and it´s fun! So their little bags contain some confetti, party pops with streamers and confetti, serpentine, balloons, noise makers and on top of that I included golden party hats for extra fun and to match the noise makers. I also added non alcoholic beverages for them to pop. But I doubt they will last until midnight ( the kids I mean).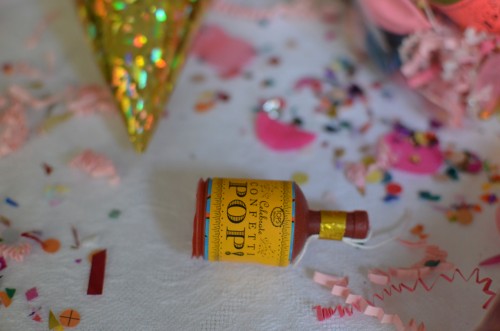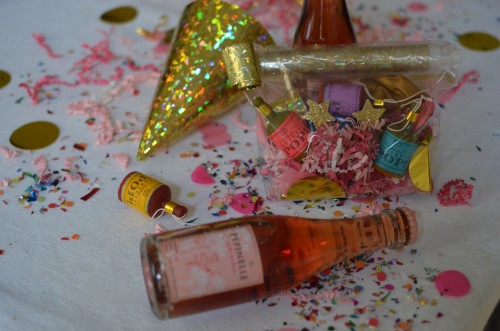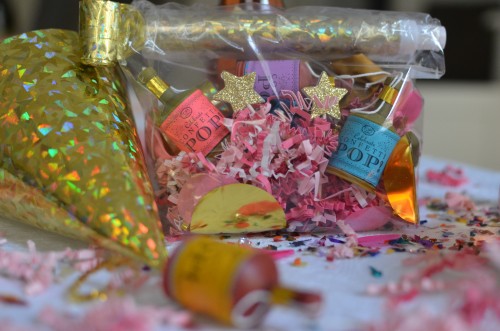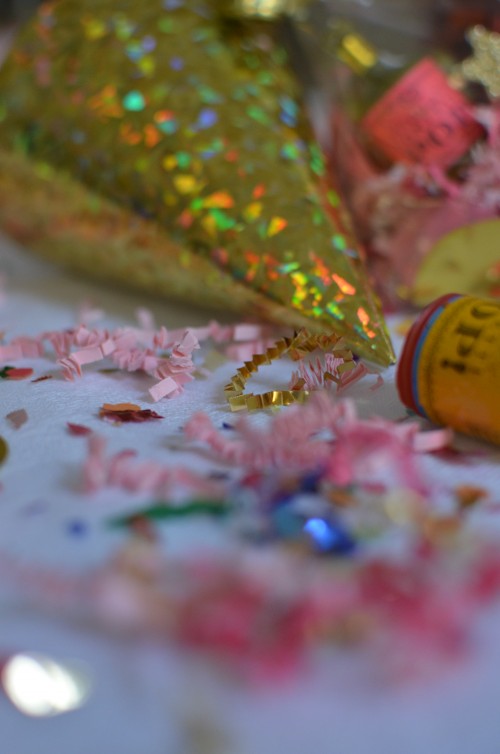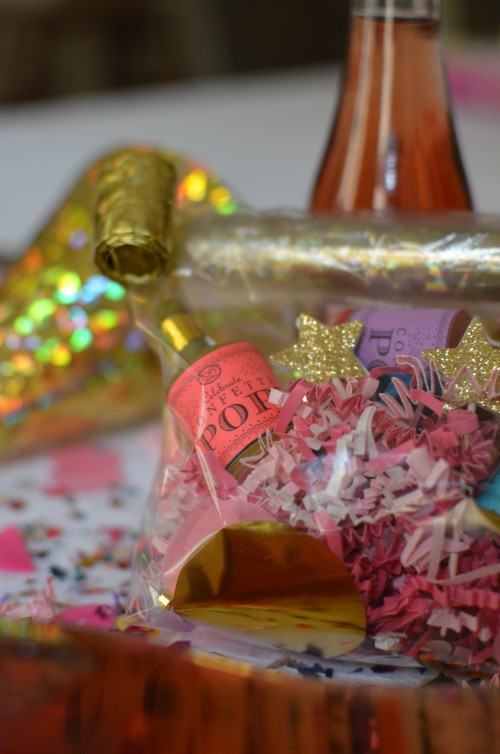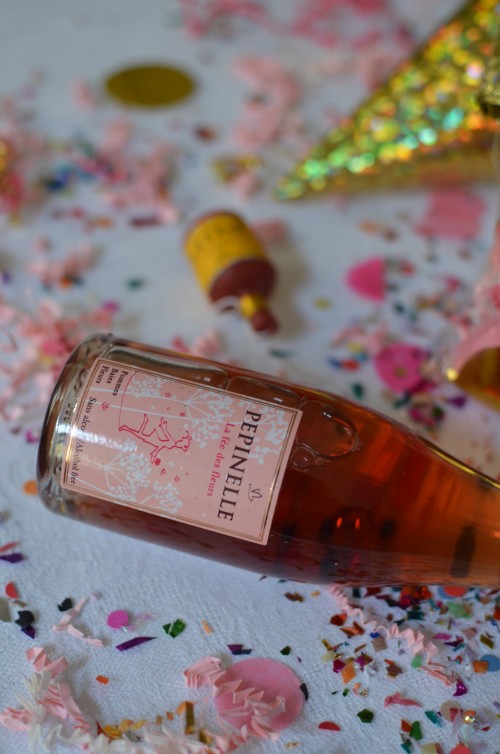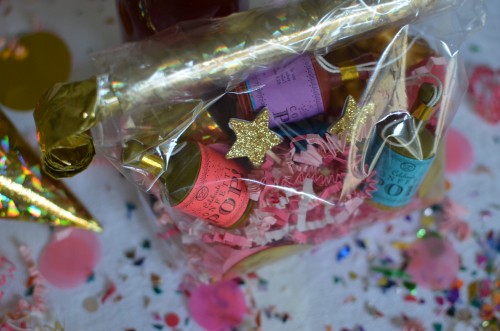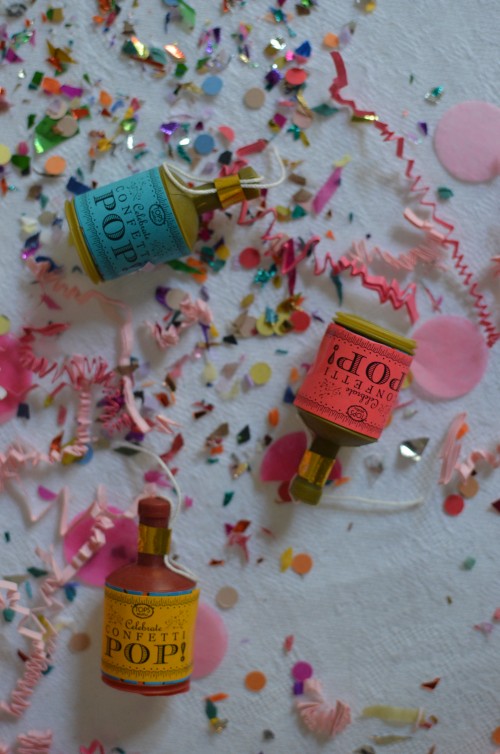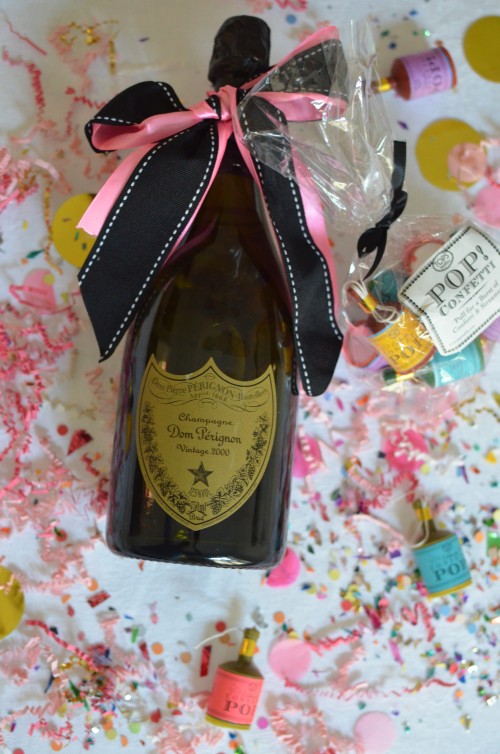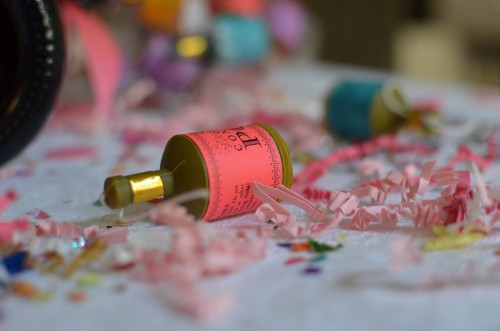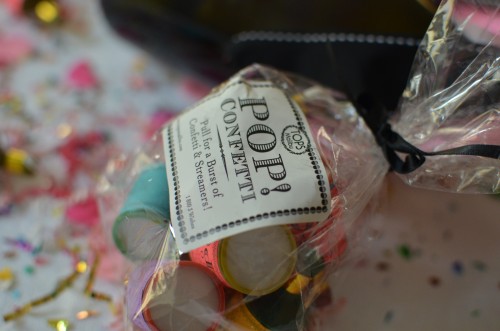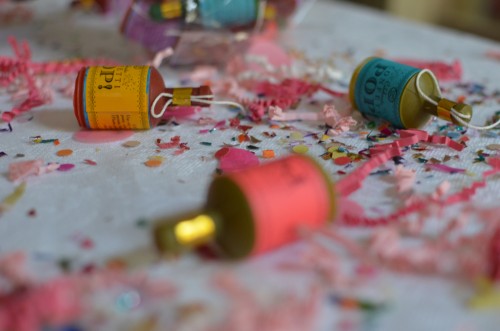 These little packages would be great to give to friends who stay home with their families too. Buy a bottle of non alcoholic sparkling kids will like as well ( in Finland we have a great option called lehtikuohu), a sparkling apple juice perhaps. Then make each family member a party in a bag or just attach one of these to the bottle ( just make sure to put extra noise makers inside). It would be a great idea to drive through all your friends houses just to quickly drop these off and to wish them a happy New Year.
Toivon sinulle mitä parhainta uutta vuotta! Toivottavasti iltaasi kuuluu kuplia, kimalletta ja taikaa!
I wish you a fun filled New Years eve! Let´s bring a lot of magic and sparkle to the new year!
Lattemamma
p.s. I´ll see you here next week!
p.p.s. I was shooting this for you yesterday during the day but I had promised I would take the girls to the Finnish museum of Natural History. So I kind of cleaned it all away but the confetti was partly a bit trickier to remove from the tablecloth. As we were meeting friends I just left it there to brush it off better when we get home. Fair enough my husband gets home and he asks me " What on earth happened to our dining table?!" so I told him it had a party. ( to his defence it looked really weird as the confetti was in just one corner of the table).