Here is a super easy craft for little hands. We made these one night as we needed a transportation for our little Maileg mice and bunny. This craft needs no explanation as you can easily see how it´s done. All you need is a paper cup or a paper ice-cream cup, 3 or 4 straws, a balloon and some tape. Just tape the straws on the cup and blow a balloon to attach on top. And there you go, your hot air balloon is ready. You have to admit that this is a fun, easy and affordable craft suitable even for the smaller kids. 
If you want a super neat finish you could just attach the straws inside the cup. This would also be cute as a candy container in a party. Just make a few, fill them with candy or grapes and berries etc. and turn it in to a centrepiece or "a runner" for the table.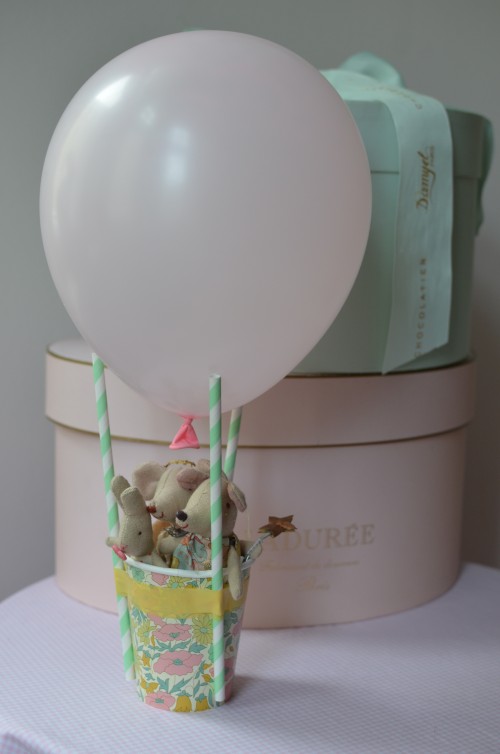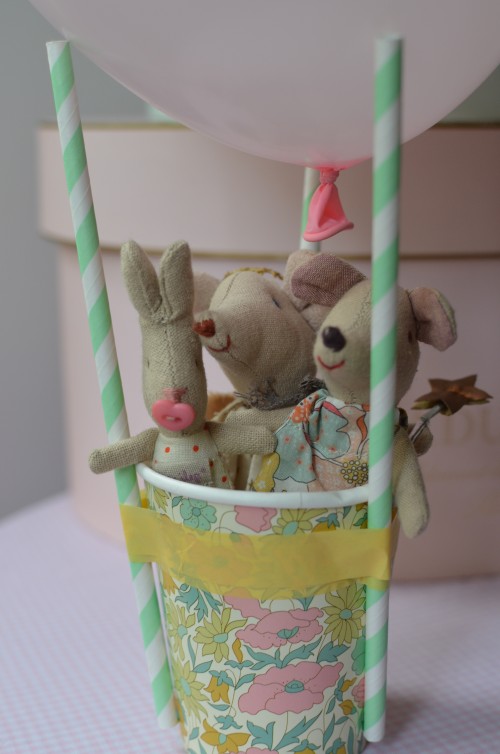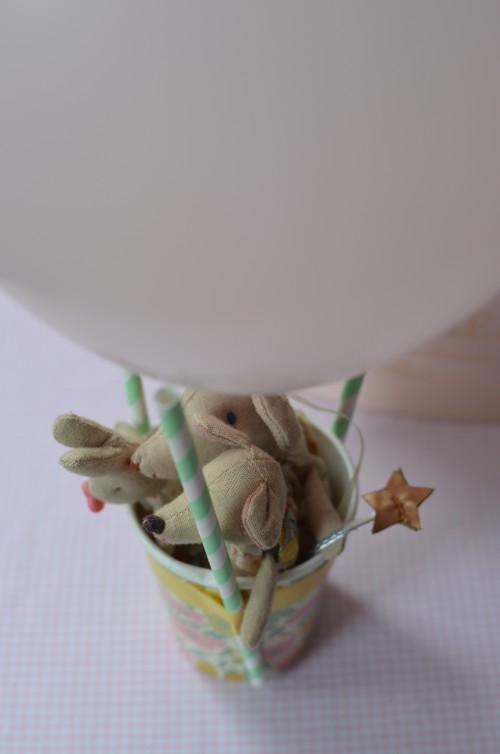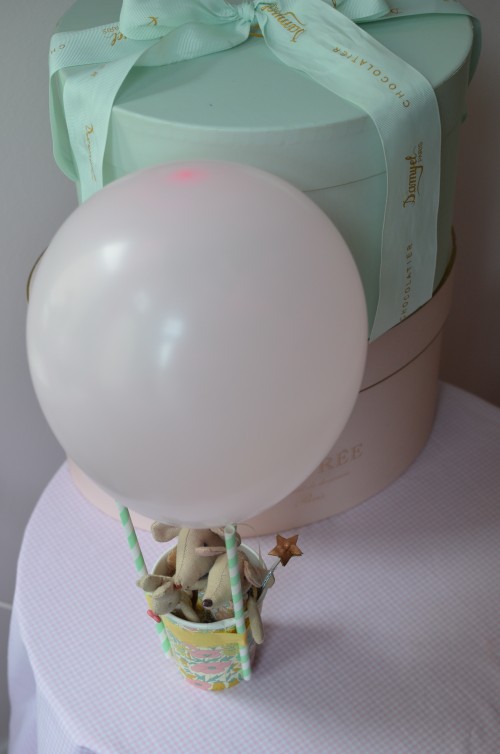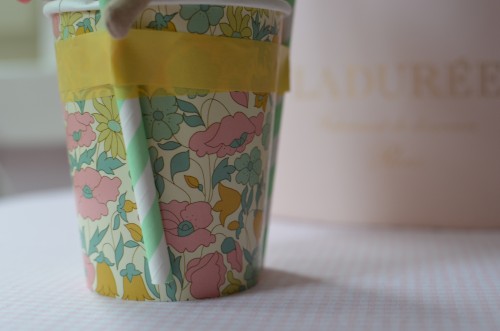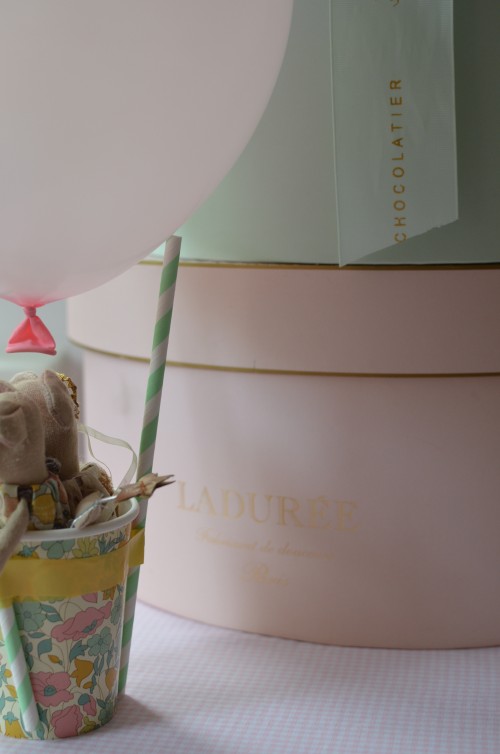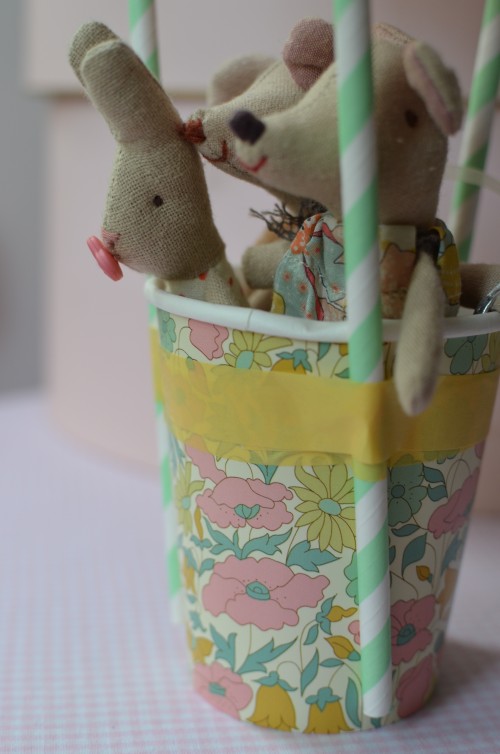 Tämä kuumailmapallo askartelu jonka teimme pikku hiirille, ei vaadi sen kummempia ohjeita. Kiinnitä teipillä kertakäyttökuppiin pillit ja aseta niiden päälle puhallettu ilmapallo. Valmista! Tämän osaa perheen pienemmätkin tehdä!
Have a fun day!
Hauskaa päivää!
Lattemamma