Löysin Turun retkellämme vanhasta hallista pääsiäiskoristeisiimme uuden ystävän, herra Jänön. Se pakataan tietenkin pääsiäisen jäkeen silkkipaperiin ja odottamaan seuraavaa vuotta. Vaikka herra Jänö näyttääkin suklaapupulta on se oikeasti keraaminen joten sitä saa ihailla vuodesta toiseen. Haaveissani oli tehdä herra Jänön ympärille kukka-asetelma sammaleesta, narsisseista, hyasinteistä, sipulitulppaaneista, pienistä tinapaperilla päällystetyistä suklaamunista ja vastaavista. Ehkäpä ensi vuonna! Tänä vuonna Jänö vielä ihmettelee paikkaansa ihan sellaisenaan.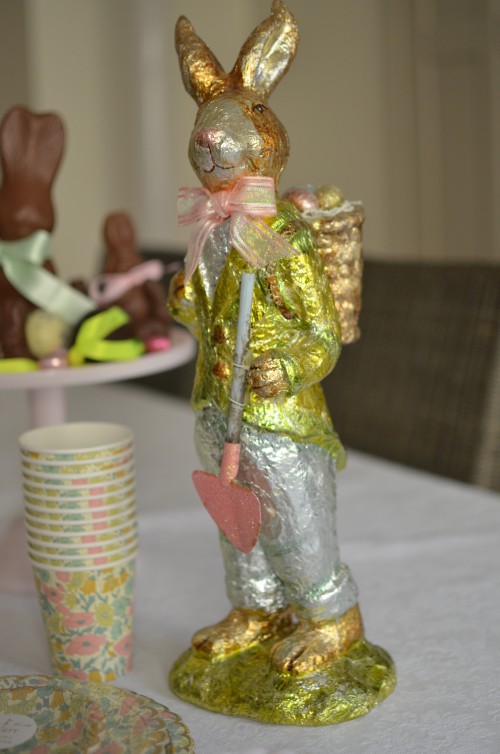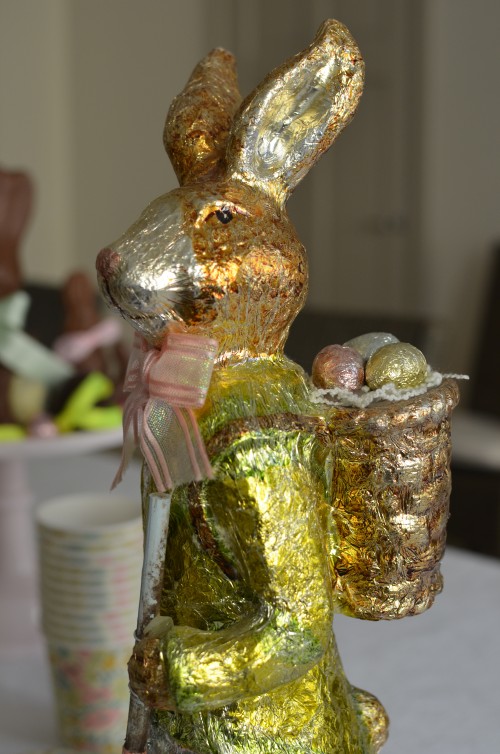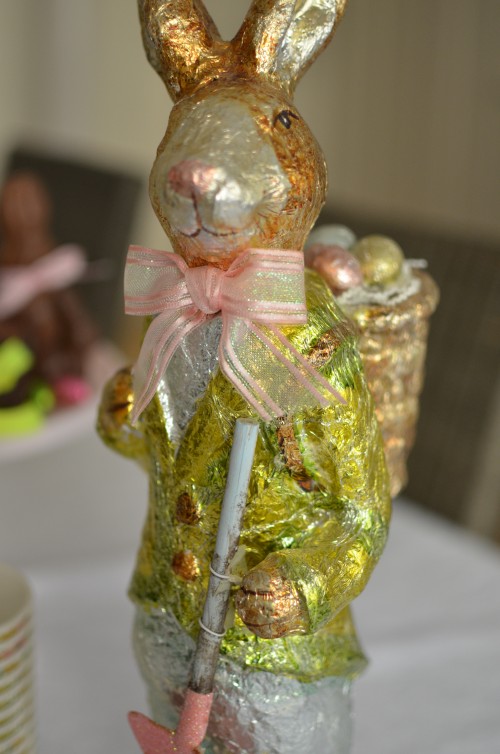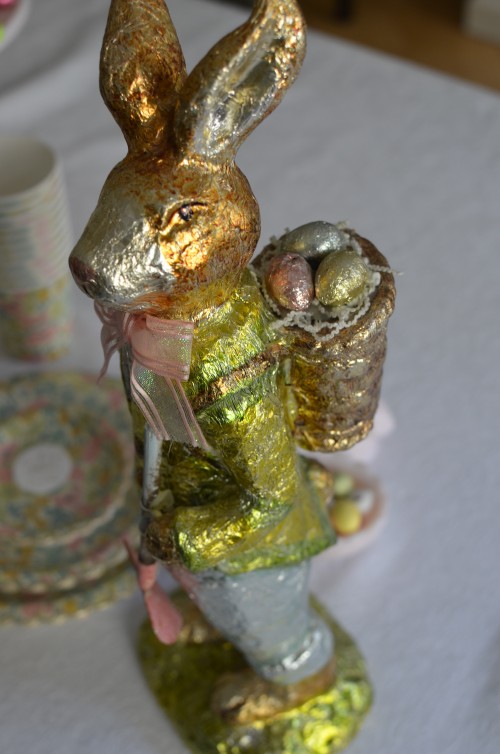 I found a new Easter decoration for our house. Mr Bunny looks like he is a wrapped chocolate bunny but he is actually made of ceramic. He is slightly over the top but in that just perfect for us. Maybe next year he gets to be part of a centrepiece with some moss and bulb flowers like hyacinths, narcissus, tulips and such with pretty little chocolate eggs in tin paper scattered around. 
I wish you a great day!
Lattemamma