Marie Puce and the dress we love
I have little fairies living in my home. They flutter around the apartment like butterflies, they gush at flowers and they sip lavender & camomile tea with honey.  They take little raspberries in their delicate hands and pop them in their mouths painting their lips bright pink with the berries as they go. So it´s only fitting they are dressed in little floral dresses that float around them like a dream when they swirl.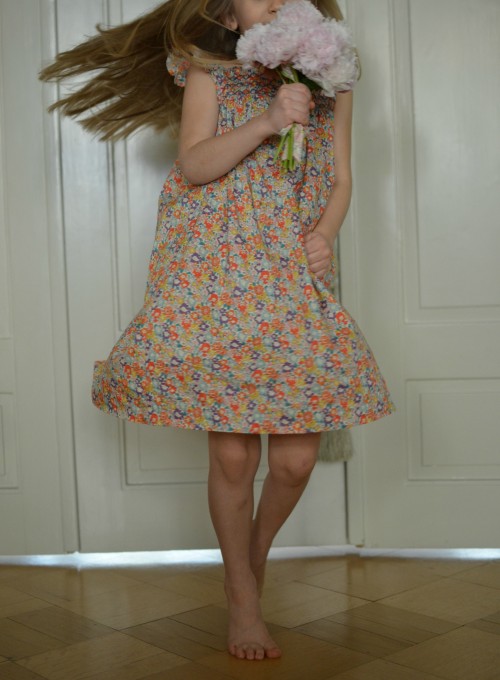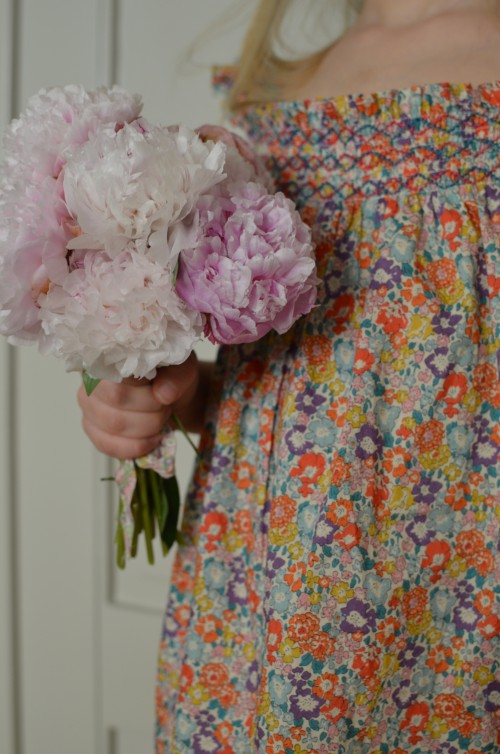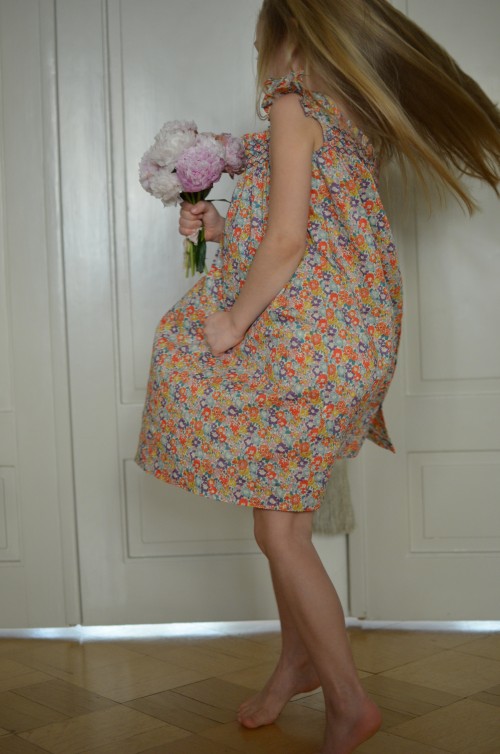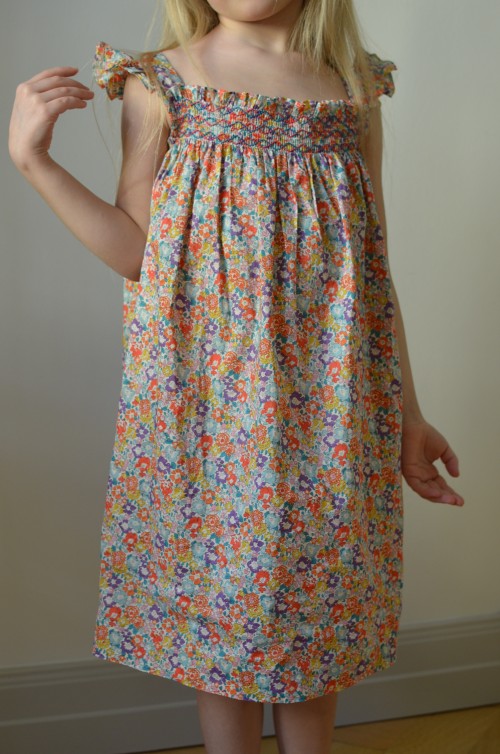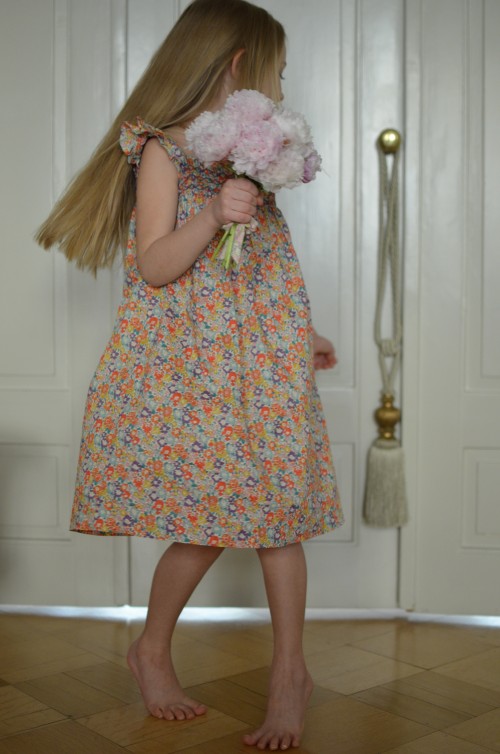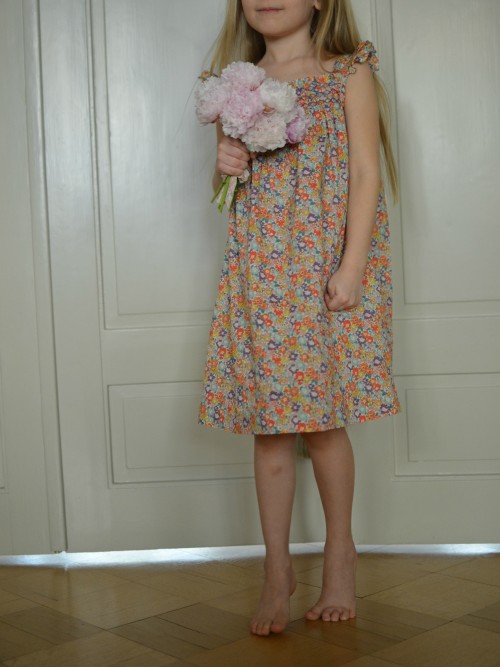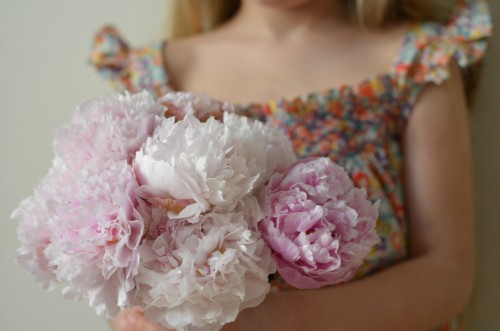 This summers favourite dress comes from Marie Puce. It´s lightweight and pretty. The kind of dress every girl would want. The kind that looks just as pretty in bare feet or ballerina´s as it looks in sandals, Bensimons or even wellingtons for a rainy day. You already know I´m a big fan of this delightful French brand that is girly without being too princessy, chic without being too sweet and classic without being dated. Are you?
Lattemamma
This post is a blog collaboration with Marie Puce. I only share products and do collaborations with brands that I really love.
p.s. My mom got these gorgeous ballerinas for Cotton Candy from the Marie Puce boutique while she was in Paris. They would be perfect with the dress but unfortunately they are still a little too big on her…