Buffala, peas and mint
by Sofia - in Cooking
I have the best recipe for you to try over the weekend. I had it for a starter at dinner in the Soho house in London and it was a genius  recipe in all it´s simpleness. It´s going to be my summer house lunch staple too as the girls can help shell the fresh peas.
Buffala mozzarella, peas and mint
1 buffala mozzarella ( or burrata if you can find one)
about 150g fresh ( or frozen and thawed) peas
a handful of fresh mint
a large dash of good olive oil
Maldon salt & freshly ground black pepper
Assemble on a plate by putting the peas first, and a pinch of salt and a little olive oil. Put the mozzarella on top, tear it open with your hands. Add a large dash of olive oil, use the best you have for this. Tear a handful of mint on top and season with salt and pepper. This is one portion so make one for each or make a big plate to share and maybe count half a mozzarella per person. So fresh, so good and so simple. As always when the ingredients speak for themselves use the best you can find. So don´t buy the cheap mozzarella and use your cooking oil.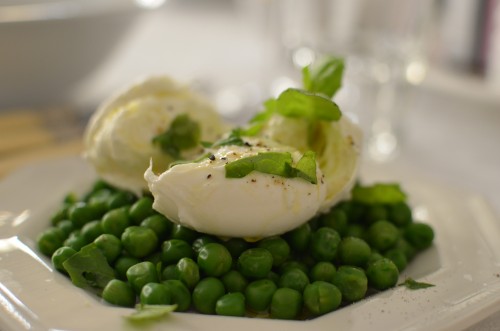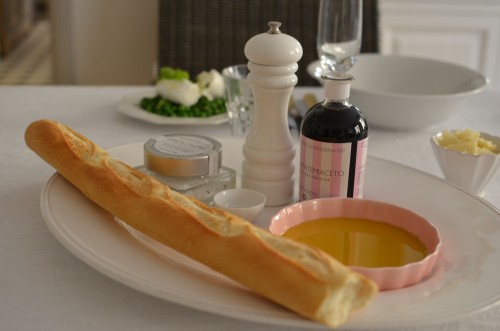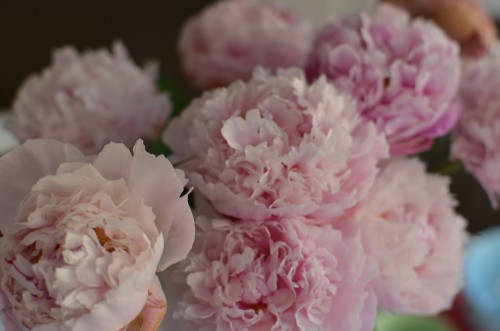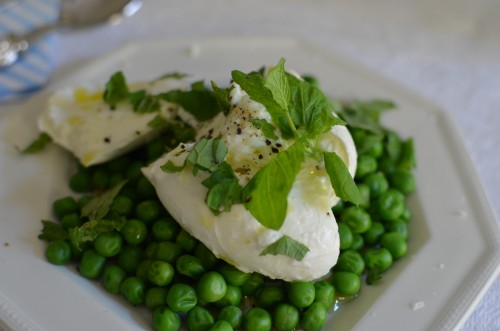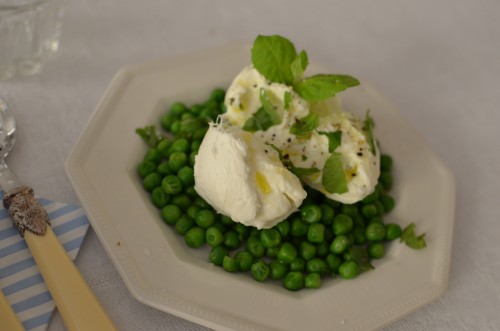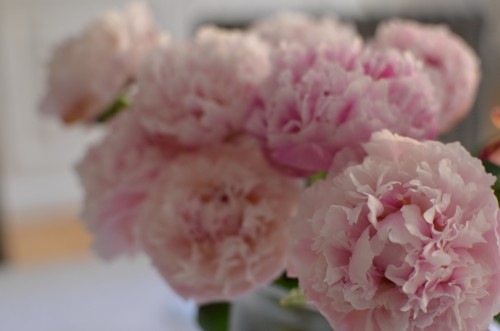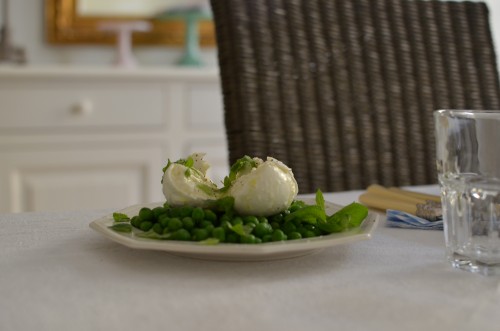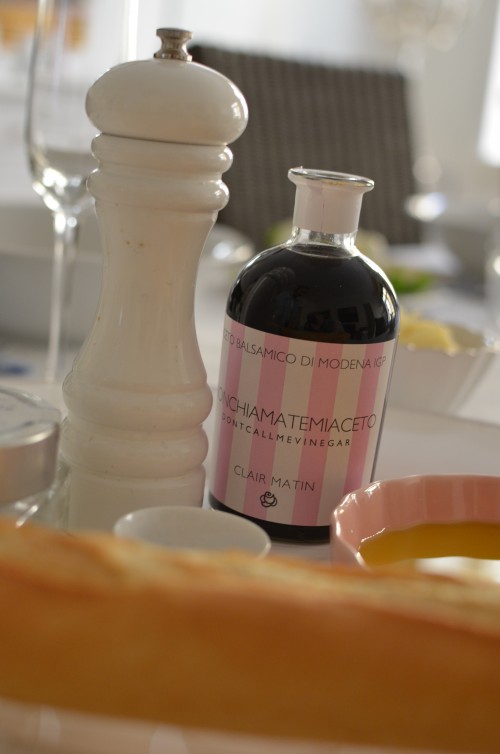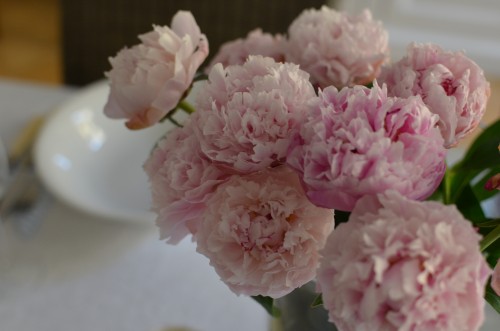 I had some dear dear girlfriends over for dinner yesterday and the verdict was very clear. This recipe is a keeper!
Have a fantastic weekend! We have a birthday party to attend to tonight ( I´m baking a cake), date night on Saturday and a brunch at our friends house on Sunday so boredom will not be on our list.
Lattemamma