Sain viime viikolla kutsun lounaalle jossa kuulimme hieman Nailmaticin uutuuksista ja yrityksestä itsestään. Esillä oli myös suloiset Nailmatic Kidsin lakat joista meidän tytöt tykkäävät hirmuisesti. Uutuutena on tulossa myös lasisessa roll on hylsyssä herkullisen tuoksuiset huulikiillot. Kynsilakat ovat vesipohjaiset ja ne voi pestä pois lämpimällä saippuavedellä.  Kyseessä on enemmänkin lapsille suunnattu värileikki kuin meikit. Hauskat pakkaukset ovat säilyneet ennallaan joten niissä on vieläkin ihanat värityskuvat. Erityisen kivana uutuutena oli myös toivottavasti jo pian myyntiin tulevat yllätystötteröt joissa on lakan lisäksi pienet värikynät, leikki tatuointi, ilmapallo ja tikkari. Siis ihan täydellinen kaverisynttärilahja!
I was invited to a luncheon last week to hear about the company Nailmatic and to see their new collection. We love their nail polishes for the girls! Now the girls were so excited to try out their new colours.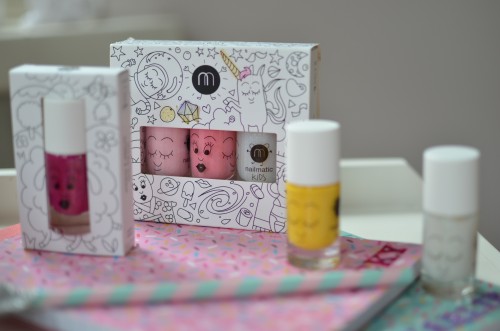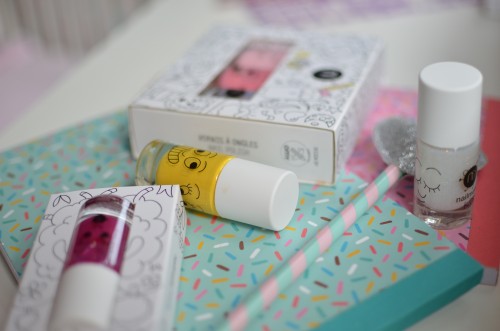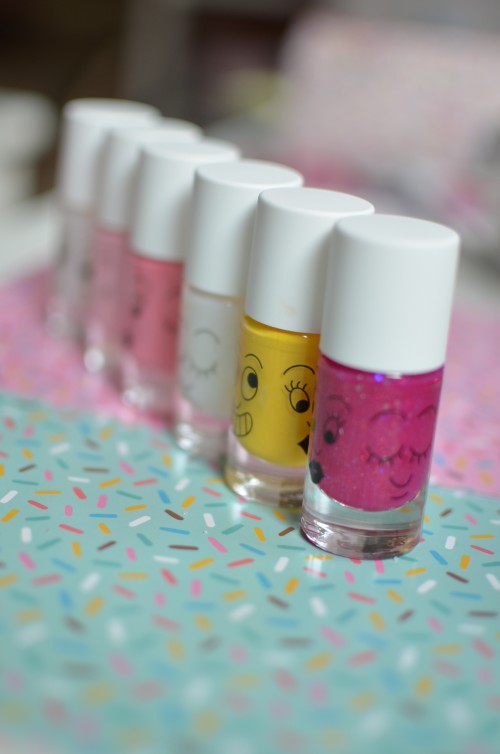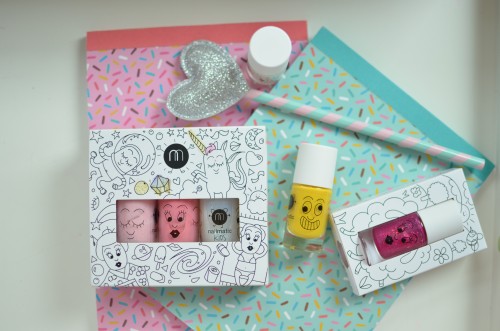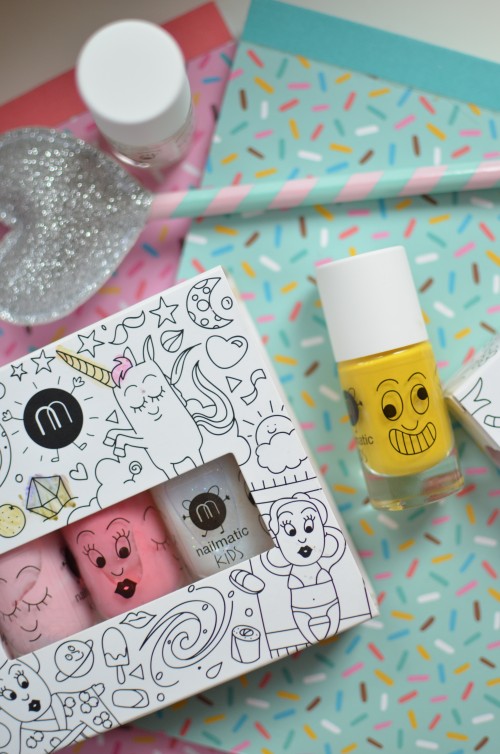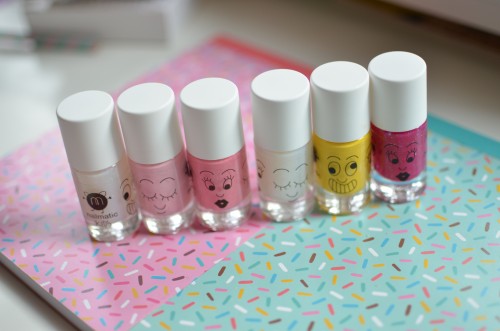 Eikös olekin aika herkut lakat? Hattaralle pitää käydä vielä ostamassa ihana turkoosi joka on nyt hänen lempivärinsä.
Aurinkoista päivää!
Lattemamma
Lakat saatu Big Small Companylta. Ja Nailmatic kidsistä kirjoittelin myös täällä.