Leivoin muutama viikko siitten näitä keksejä ja lupasinkin jakaa kuvia, jos joku muukin saisi söpöistä kekseistä ideoita toetutettavaksi. Erityisesti tykästyin tuohon koiran designiin jonka näin Instagrammissa ja tuo super söpö pupukeksi on ollut minulla Pineterestissä muistissa jo varmasti muutaman vuoden ( olen kyllä tehnyt siitä verisoita jo aiemminkin). Mitään uutta auringon alla nämä eivät siis ole, mutta aina välillä kun törmään johonkin suloiseen keksi-malliin tekee mieli kokeilla ja ajatellin, että ehkä sinullekin voisi olla näistä iloa.
I made some cookies as props for my party planning workshop and they turned out pretty cute so I thought I might share incase you were looking for some new designs. I did not really invent the wheel with these ( the bunny design is from here and the dog from here ) but maybe you´ll find these inspiring or at least cute.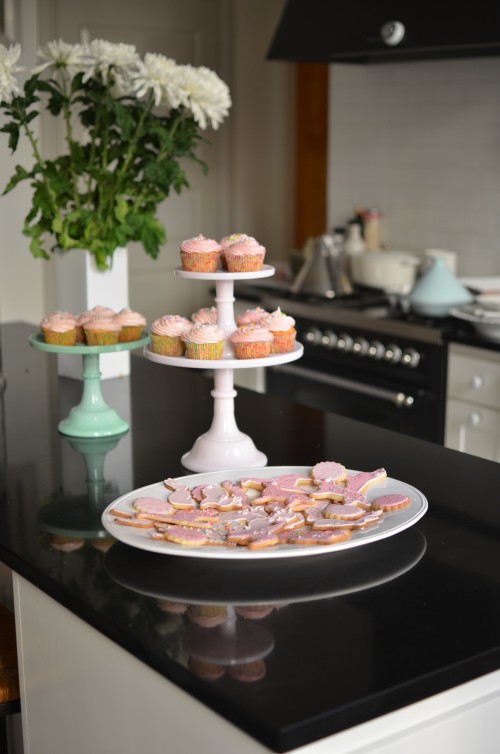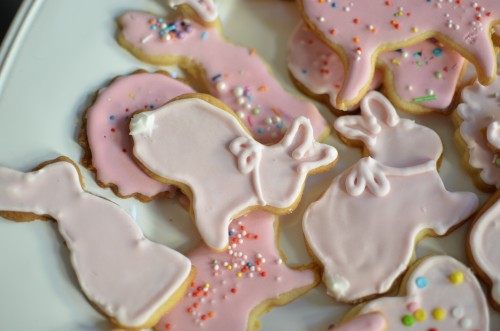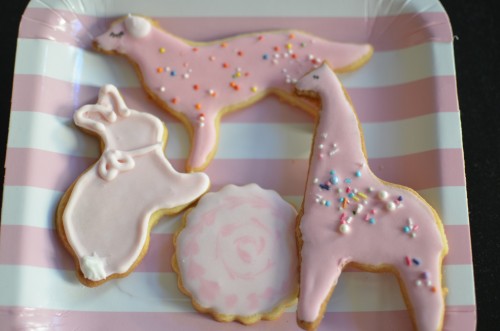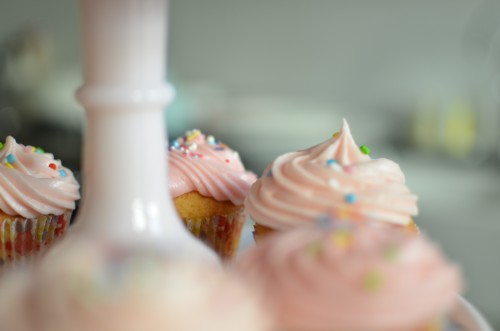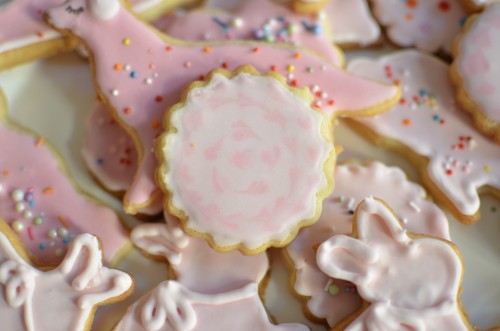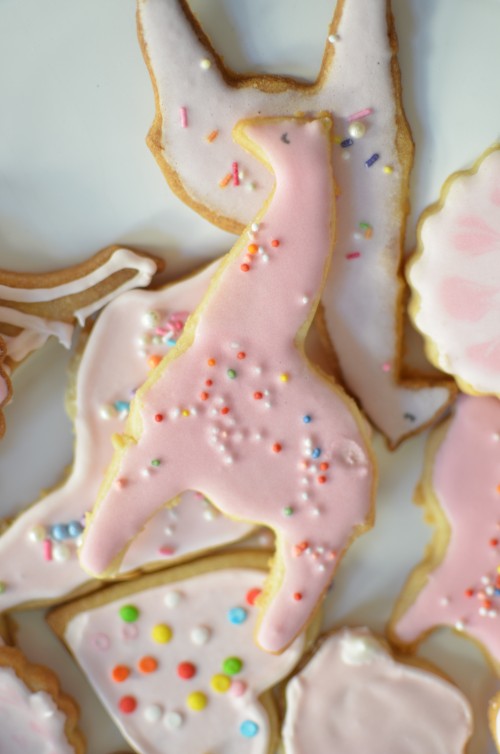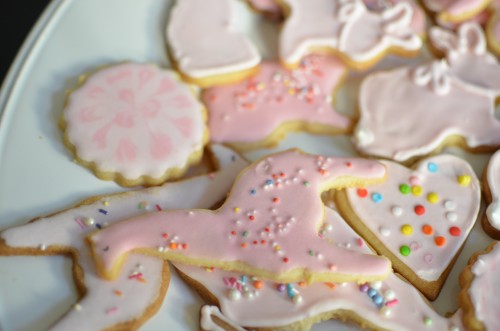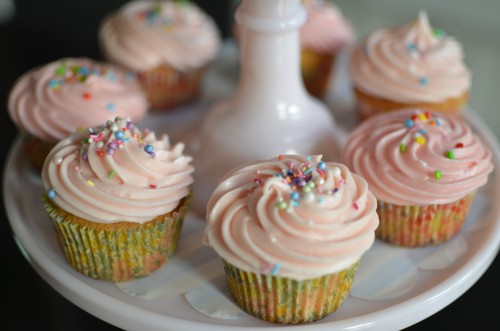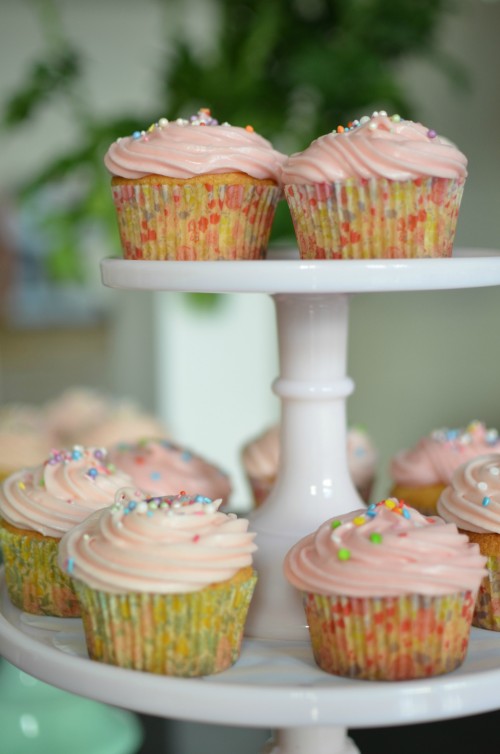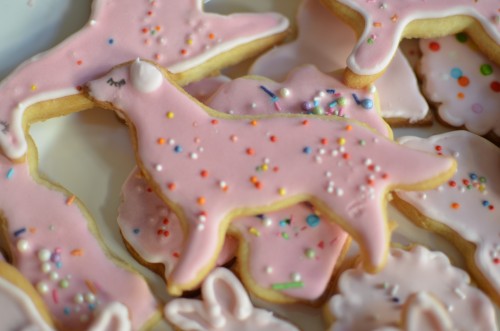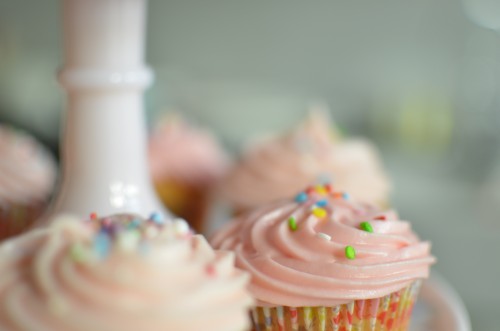 I also made some Magnolia bakery cupcakes although I made these with a cream cheese frosting as I prefer the taste to butter cream ( and it looks prettier piped).  As I mentioned on my happy thoughts I think these cupcakes are very sweet but somehow in an old school way so they are "comforting" as well. It´s the kind of cupcake that almost insists on being pink and topped with pretty sprinkles and when you eat it you become happy and giggly. The absolute best frosting for piping pretty cupcakes is swiss meringue butter cream though. Would you like me to share a recipe I use for that ( the egg whites are whisked in a bain Marie first so it´s pregnancy proof too!)? 
Have a sweet start for the week!
Ihanaa lakavaa viikkoa!
Lattemamma
p.s. Serkkuni tyttären ystävätär oli jo jonkin aikaa sitten avannut leivontatarvike ja juhlapuodin Annin Uunissa ( kaikkea suloista ja hyödyllistä sitä löytää kun seuraa sosiaalista mediaa, tämä ei siis ole mikään mainos). Huomasin, että hänellä ainakin oli myynnissä sekä koira-, että Eiffeltornimuotteja.