When I was in Paris I noticed a trend rearing it´s head for children and not only small children. Overalls are making a comeback! Bonpoint had the most adorable pair in a vintage rose/ blush pink colour ( that cost way more than I would ever pay for a child´s everyday pant, that is for sure) and we saw even bigger girls sporting OshKosh style overalls with white t-shirts, shabby ponytails and white Converses ( loved the look!!!). Corduroy pants were everywhere but I especially loved the overalls! So I was very happy when Sal & Pimenta asked me to choose something from their new collection and sent these cute ones over for Bubble Gum with this pretty blouse. She could not look any cuter! Cotton Candy chose this pretty pullover but I could not take a picture of it as she wanted to wear it to school immediately ( I guess it´s a good testimonial for the pullover). But it´s a very soft and comfy jumper.
And I´m loving their seasonal video so much again!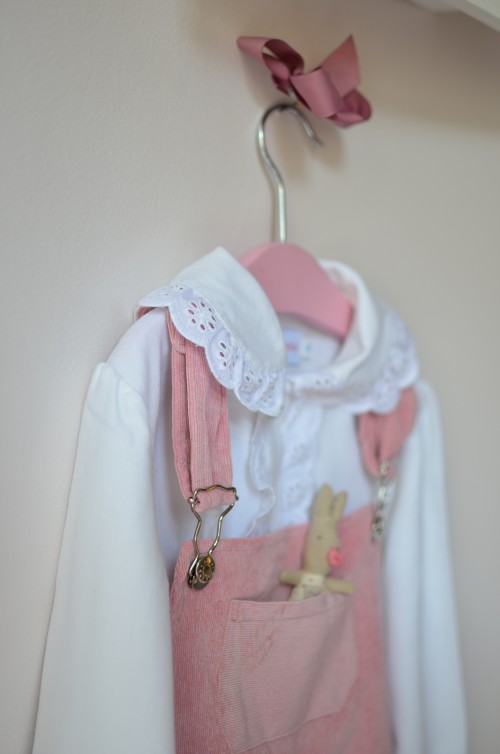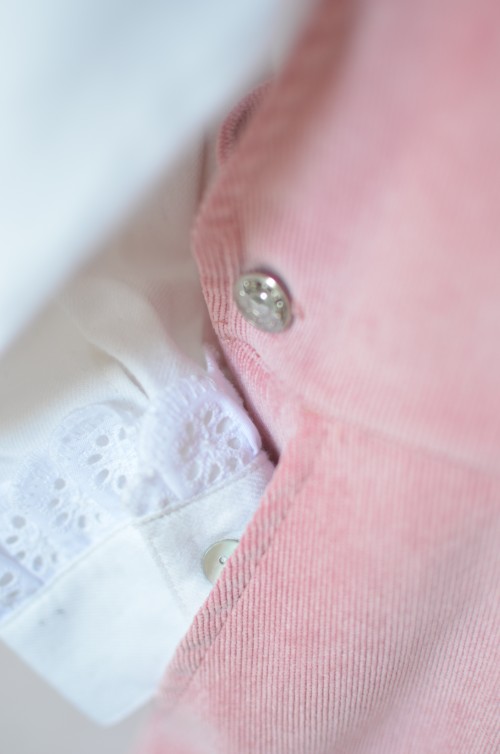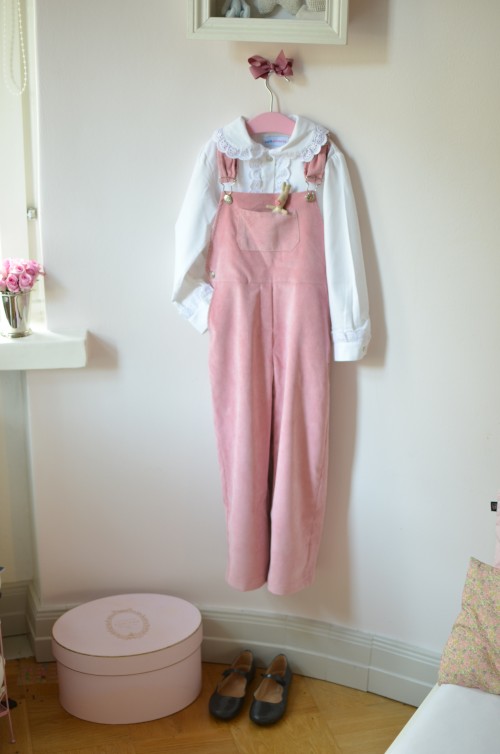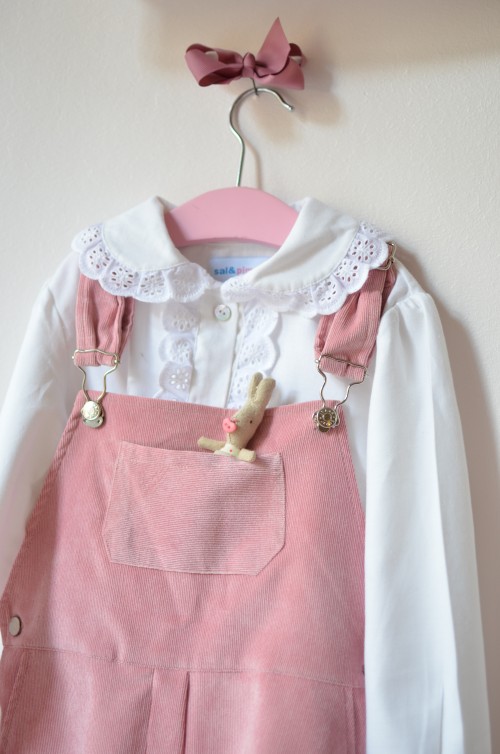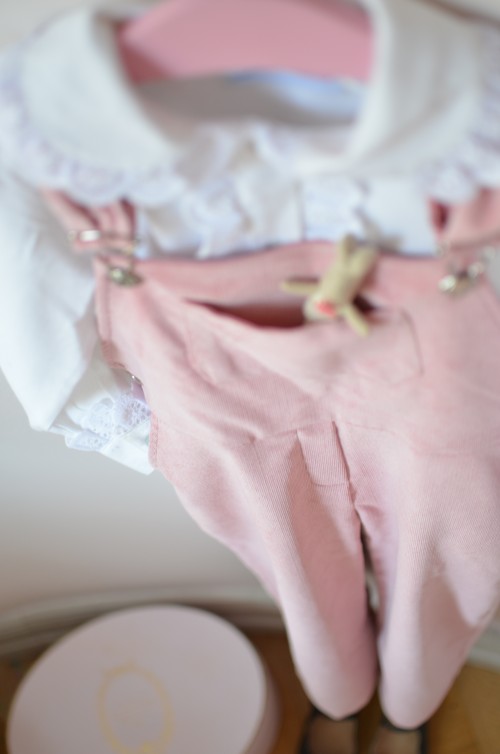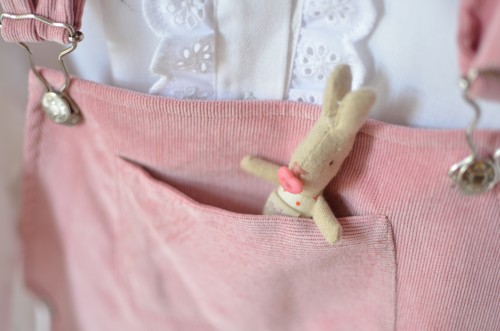 Do your kids wear overalls? My friend told me she tried to bring her sons used ( but in pristine condition) Petit Bateau and Jacadi overalls to a consignment store in Helsinki and they would not take them as they said they don't sell. I was so surprised! Aren´t they the cutest thing for little boys ( and girls) to wear?
I would love to hear your take on this! Overalls… what do we think? Good or not so? I´m nostalgic about them!
I wish you have a great weekend! Next week I will be here with other subjects too than children´s clothing. I promise!
Lattemamma
p.s. The little pocket is perfect for Bubble Gum´s Maileg bunny ( it´s not included in the pants). And she told me she wanted to style her outfit with braids on both sides and a bunch of different Liberty print bracelets. Little girls ♥ !!!