Askartelimme Hattaran kanssa Pinterestin inspiroimana huovasta sydänpinnit ystävänpäiväksi. Askartelukaupasta löytyi itse metalliset pinnit ja myös kovitettua huopaa. Sitten vaan vähän kuumaliimaa, sakset ja valmiita pikku rusetteja. Ei kovin haasteellinen askartelu tälläkään kertaa. Ekaluokkalaisen käsissä syntyi näppärästi oma sydänpinni.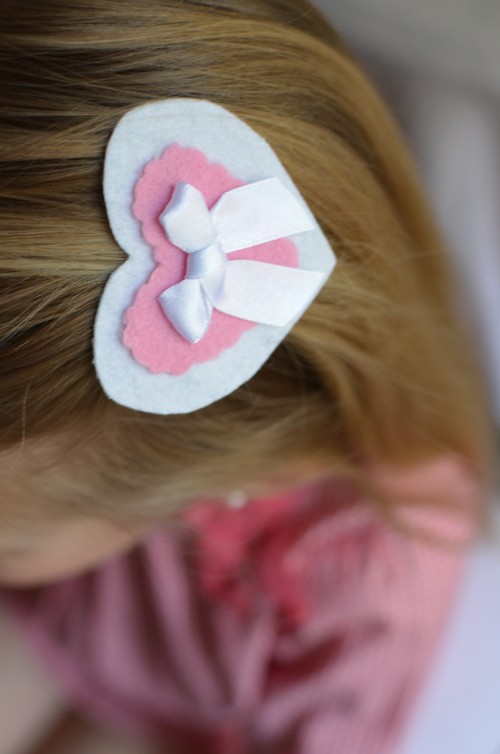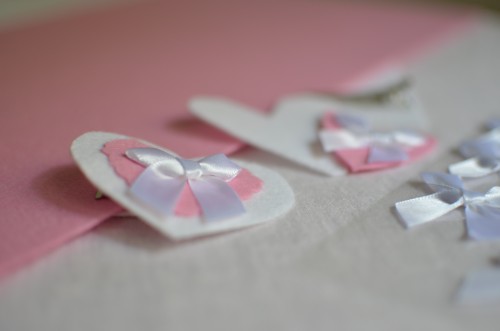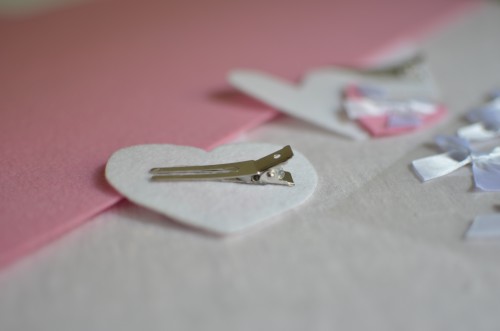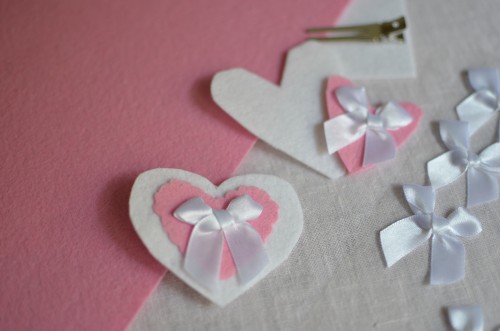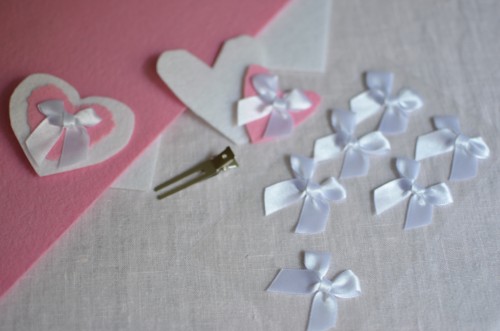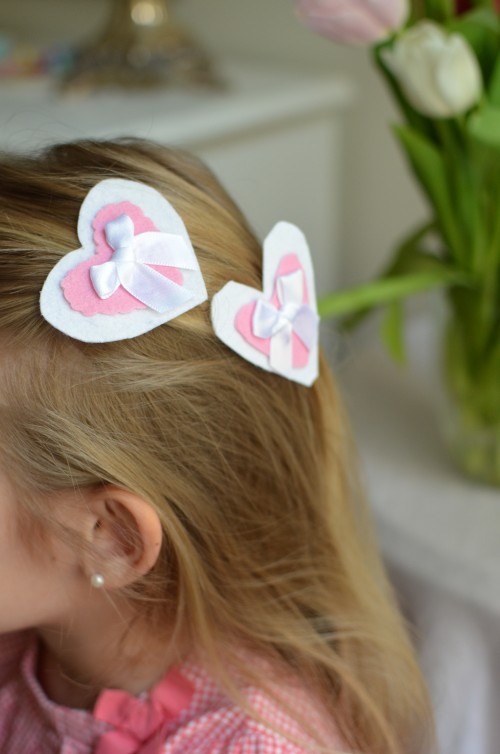 We did a little DIY with Cotton Candy. Heart pins for hair. All  you need are scissors, hot glue gun, felt, some mini bows and the actual hairpin to glue to the back. I think Cotton Candy did a good job. It´s an easy enough craft. If your child can use scissors well and can understand things like "bigger and smaller heart" then she/ he can do it. Hot glue gun is best used by a parent for smaller kids as the glue really is hot. A seven year old can easily cut a heart out of a folded square by herself without instructions. So I think this craft is pretty self explanatory.
Enjoy working with your child!
Kivoja askarteluhetkiä!
Lattemamma