Every year I take pictures of the girls at the same spot with Fall apples. It´s fun to see them developing. This year we had the perfect outfits for the occasion from Jacadi as they have the apple motifs this year in their collection. 
We use these outfits in pre-school and school but they are also nice enough to be worn on more special occasions. Like next weekend when we are going to see the Pippi Longstockings children´s theatre. The girls will wear these there.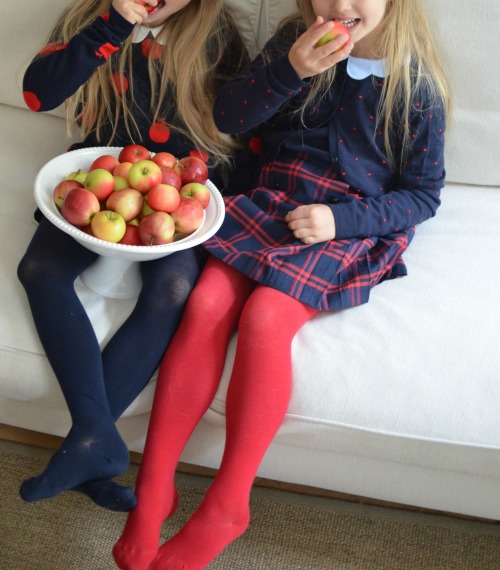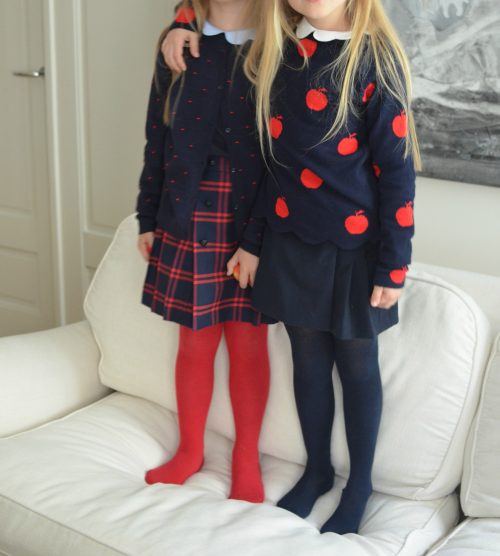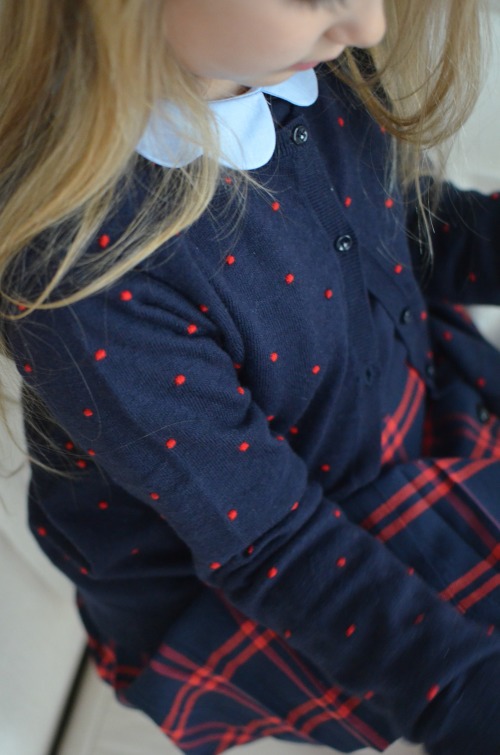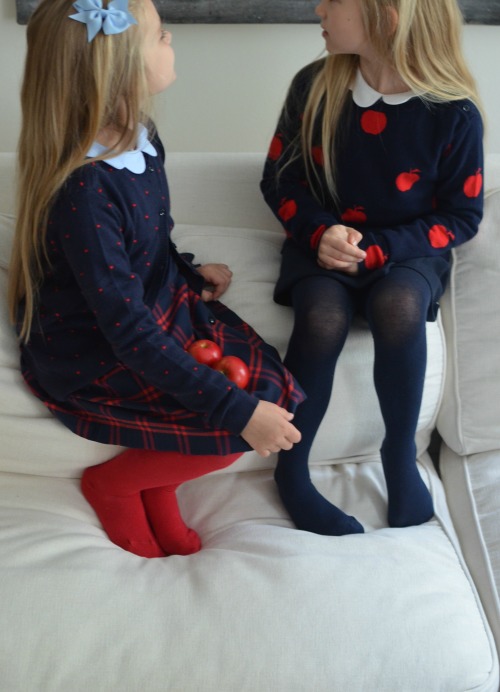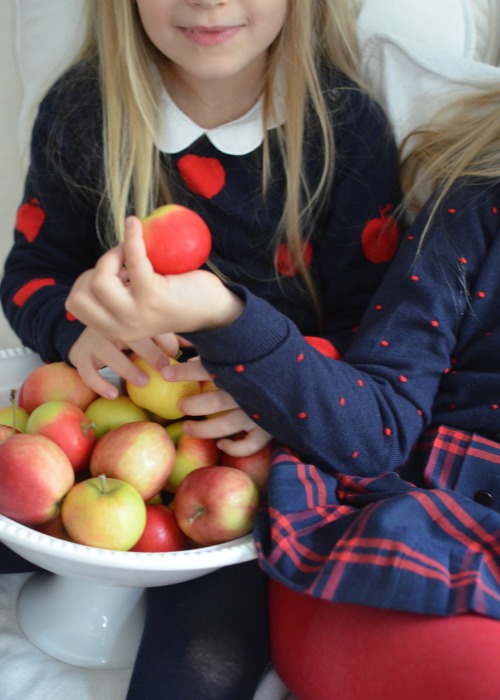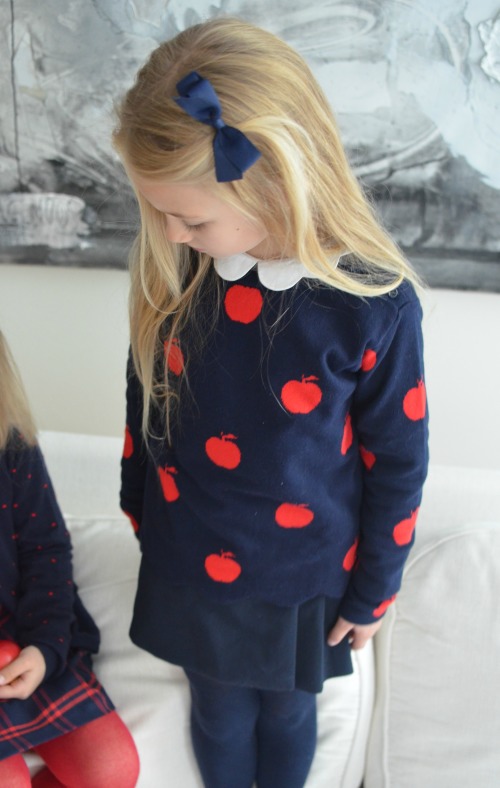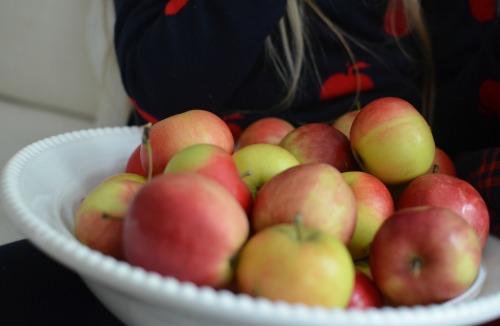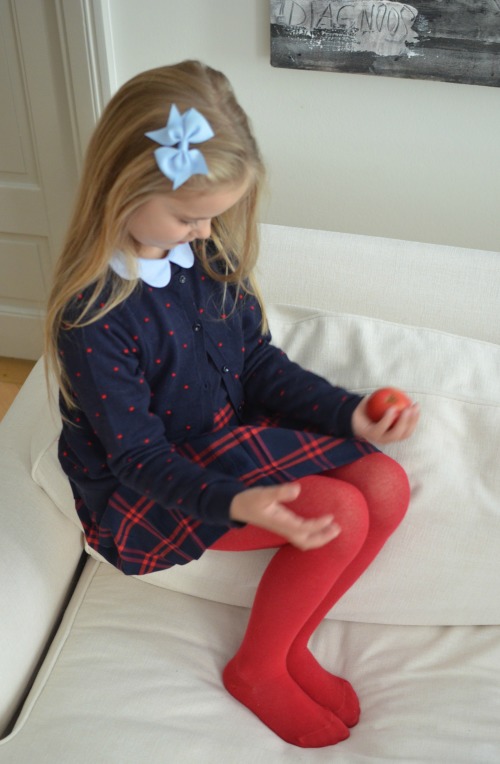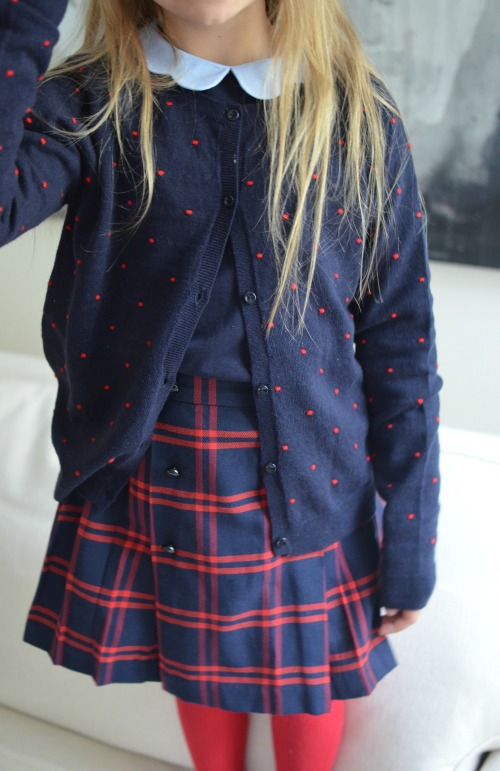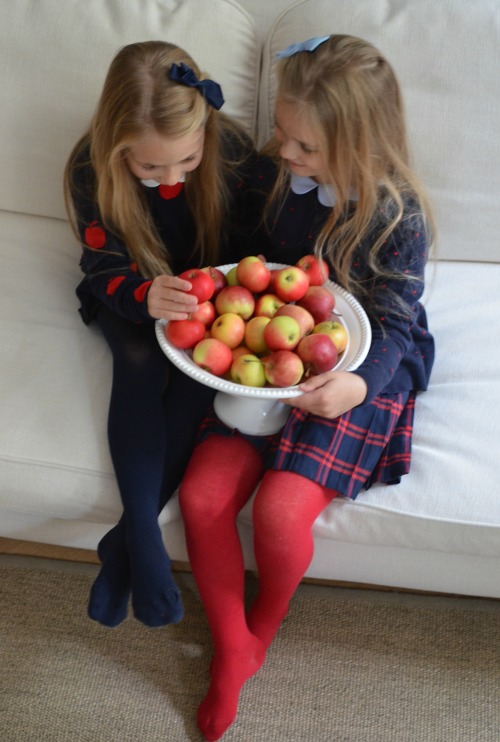 The kilt skirt is very in right now. Also Bonpoint had one in their collection. With the kilt Bubble Gum is wearing these red stockings, this navy shirt with baby blue scalloped edge collars and this cardigan.
Cotton Candy is wearing this shirt and this awesome sweater with apples on it. It also looks great with jeans for school and is very comfortabe. And has a scalloped edge rim! Her stockings are these ( and the short culotte is from Zara).
The shirts with the pretty collars are my favourites. They make every outfit look a bit more pulled together ( we also have one in pink with white collars) when you can put the collars on top of a cardigan or a sweater but at the same time it´s very comfortable as it´s cotton jersey. A must buy that is!
Nämä Jacadin ihanuudet valitsimme tälle syksylle. Oletko jo tilannut jotain ihanaa www.jacadi.fi nettikaupasta? Toimiko postitus hyvin? Ystäväni tilasi tyttärilleen nämä aivan ihanat paidat ja nyt minunkin tekisi mieleni samoja. Ne ovat niin kauniit livenä!
Mukavaa alkavaa viikkoa!
Have a good start for the week!
Lattemamma