I hate being so behind on my posts! We had the most magical Nutcracker party on Saturday but you will have to wait for those photos for a little while longer ( well I have shared a few ones on @lattemammanblogi Instagram).
Today I wanted to share the little cake I made Cotton Candy to bring to her room on her breakfast tray. It is a ruffle cake with a ballerina on top. It looks very unfortunate which it is as a little accident happened to it and I had to re-do half of the cake and then re-pipe the edge of the top which completely ruined the look. But I figured it is more important to be the kind of mother who takes the time to bake a birthday cake for her daughter that to be a perfectionist. So no crying over a ruined cake here. It´s made with love and it looks kind of cute but not very professional ( like all my cakes tend to). I hope you look at it with kind eyes.
Joko joulun lähestyminen on lisännyt stressikierroksia? Tein suurimman osan jouluostoksista Pariisissa ja muutenkin nautin aina tästä vuodenajasta ilman sen suurempaa stressiä. Siivooja hoitaa meillä joulusiivouksen ja tänä vuonna vietämme itseasiassa vasta tapaninpäivän brunssin meillä joten mitään kovaa ruokastressiäkään minulla ei ole. Menu on jo lähestulkoon valmiiksi suunniteltu. Mitä nyt olen syntymäpäiväjuhlien järjestelyiltä ehtinyt miettiä asiaa.
Lauantaina vietimme meillä Hattaran kahdeksanvuotisjuhlia mm. kummien ja setien kanssa. Pähkinänsärkijä teema oli juuri sopiva tähän vuodenaikaan. Jaan teille kuvia juhlista kunhan ehdin katsoa ne jonain hetkenä läpi. Tänään kuitenkin ensin minun hieman epäonninen kakkuni jonka tein Hattaralle hänen syntymäpäiväaamiaiselleen Marraskuun lopulla. Se on siis hieman ressukka, mutta ehkäpä kuitenkin ajatus on tässä tärkein. Lapsi tuskin muistaa vinkuraan menneitä kuorrutuksia, mutta toivottavasti muistaa kuitenkin sen, että äiti leipoi hänelle oman kakun sänkyyn tuotavaksi syntymäpäiväaamuna…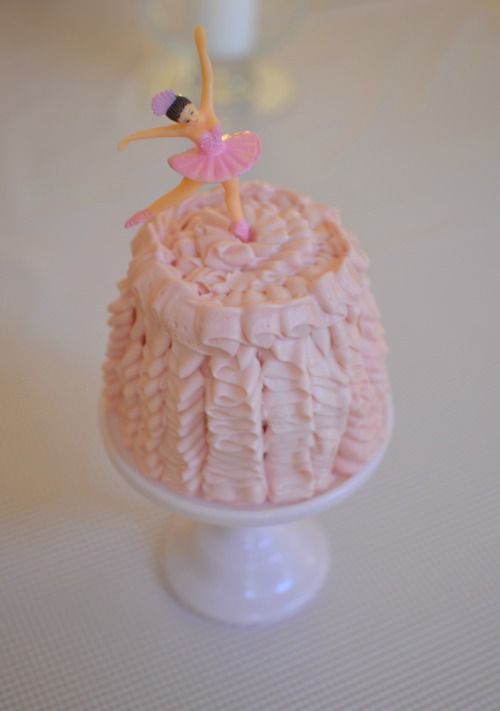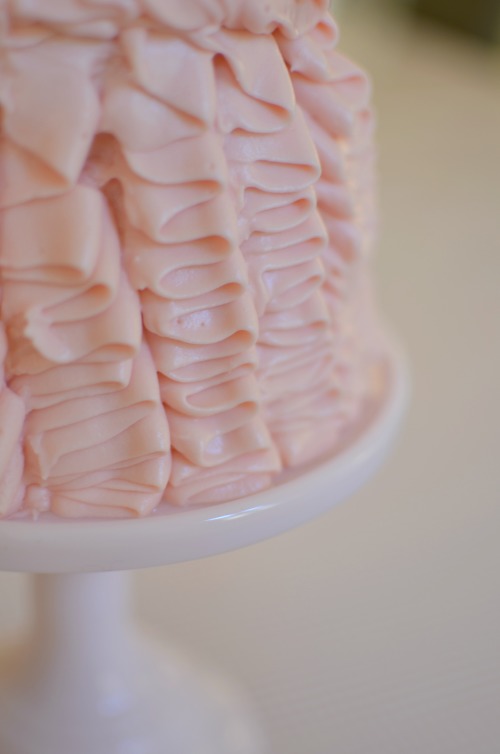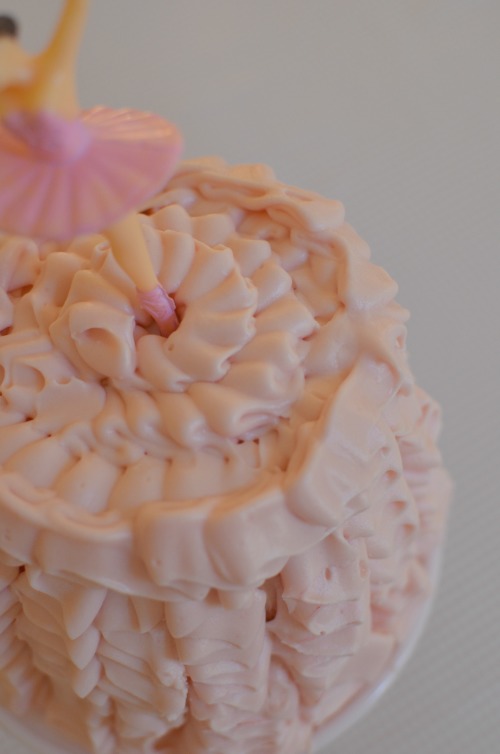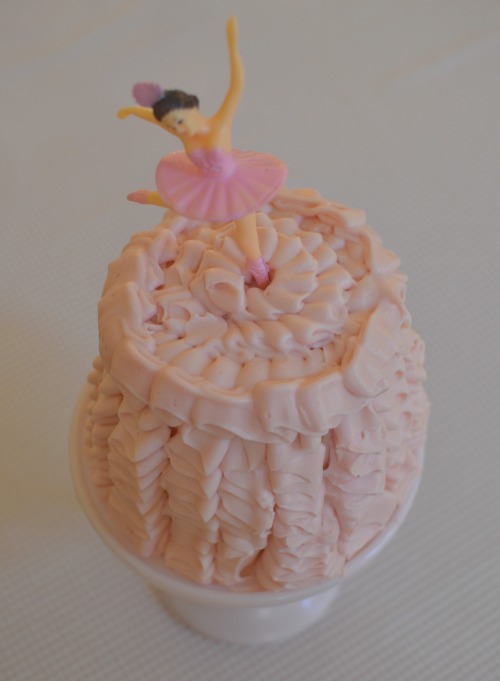 Pink ruffles, what more could a little girl want?! Mine certainly loved it. The cake itself was a regular sponge cake with a strawberry & jam filling and the frosting was actually a cream cheese frosting as I had just made a large amount of cupcakes for a charity bake sale and wanted to try the piping with that recipe. But next time I will definitely try this technique with a buttercream ( although I´m not a huge fan of the taste of that particular frosting myself). For how-to instruction, view this very through video.
Ihanaa alkavaa viikkoa! Nyt saa jo fiilistellä joulua ihan täysillä ja se on mielestäni mahtavaa!
Have a great start of the week!
Lattemamma