This is a go to salad in our family. Especially for us adults ( my kids love veggies, berries and fruits but for some reason they are still not big on mixed salads). It´s a super simple goat cheese salad but we also eat it without the cheese with chicken ( you can just buy a rotisserie chicken to eat with it) or you can obviously even do both if you like. This is really a non-recipe so I don´t have proper amounts. It´s just a basic combination idea for you. So the base is a mixed salad, I love using baby spinach and a mixture of leafy green salads. Then we add avocado, pear, strawberries, lots of sweet basil and toasted pine nuts. We top the salad with a balsamic reduction ( after toasting the pine nuts on a dry pan you can take them out and use the hot pan to boil balsamic vinegar with either sugar, muscovado sugar or honey). Then I just add good olive oil, salt & pepper on the salad and drizzle it with the reduction. The goat cheese is cut in to pieces and grilled in the oven so that it melts a little and gets a crispy crust. It is such a delicious and simple salad for any day. It sound like a lot f work but really isn´t and you can even buy the reduction ready made in a squeeze bottle ( I just had some at a friend´s island cottage and it was really good).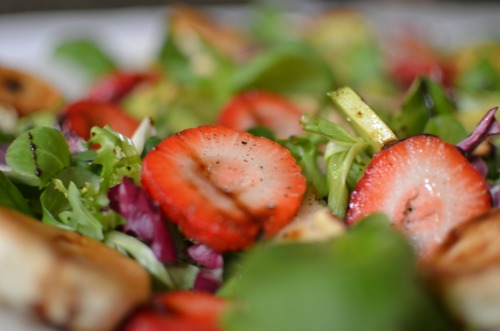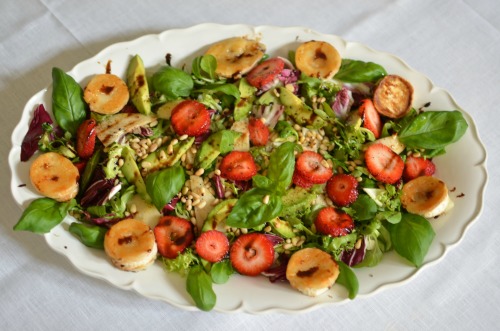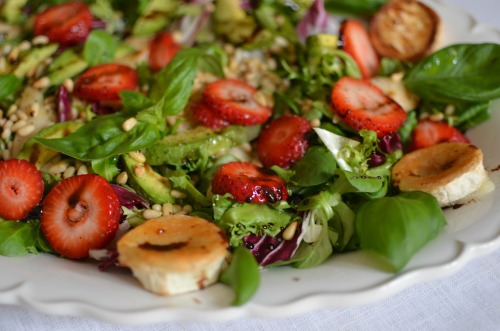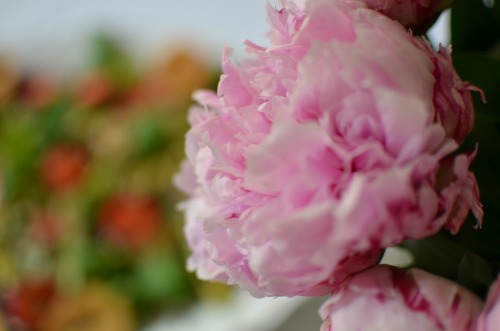 Hope you try it out! Let me know if you do!
Have a fabulous weekend!
Lattemamma