There is a new skincare brand in town and it´ s called Laponie of Scandinavia. My friend started her own skin care brand, like many others, after trying to find the right product for her needs but being unable to do so. Laponie was created. It´s a beautiful brand with two products thus far, a face oil and an all around balm. As a dedicated oil lover I was eager to try theirs too.
The bottle and label are perfectly pretty and the product is very good. I have to be quite honest that the scent ( or the lack of ) is not my favourite. I like my beauty products to have a lovely mild scent. But the oil is moisturising and great for even the most sensitive skin. It has an argan oil base with oat oil, rose hip fruit oil and raspberry seed oil. No preservatives, no fragrance and it´s cruelty free and vegan. You can recycle the bottle in glass and plastic by separating the pipette´s lid. The 30 ml size is perfect for travelling even with just hand luggage as it´s the only face product you need.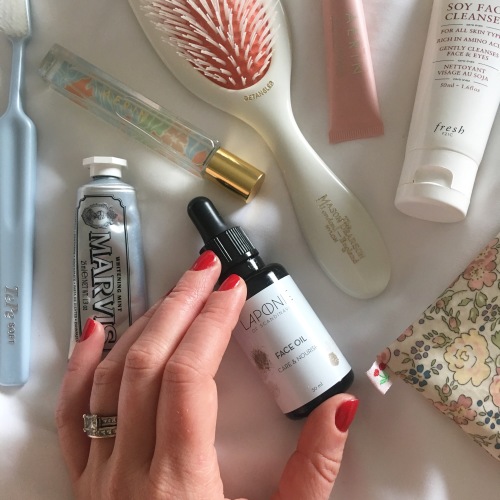 As they say it is skincare the Scandinavian way- healthy skin, straight up. No nonsense, easy to use, with a simple but lovely packaging to boot.
Then I know you are wondering how it is in comparison to the Vanderohe nro. 1 serum I was raving about a while back. I would say that it´s a very good runner up with half the price ( the Vanderohe is 88£ as opposed to the 44€ price tag on the Laponie oil). I think the Vanderohe is more luxurious and the scent is just divine in my opinion. But it is obviously a bit pricy and I do realise why. But the Laponie face oil is a great product and definitely worth buying and using!
Have a lovely lovely day!
Lattemamma