As the summer has been leaning on to Fall here in Helsinki we have not even had time to concentrate on the Fall collections. I´m talking children´s clothing. Have you already earmarked your favourites? I´m not sure we even need anything but if so the trip to Paris at the end of this month will be when I will do my shopping or then in London in November.
I love the powdery colours of the Fall collections. What is lovelier than moss green, mud grey, powder pink and creamy white. I already saw the Bonpoint collection in St Tropez and the fluffy angora sweaters were absolutely delicious with the floral prints and the taupe. And I´m absolutely loving Marie Chantal´s collection ( I will share my favourites from that later). I wish my girls had capsule wardrobes where they would wear uniforms to school and then some lovely pieces for the time off but the reality in Finland is that what they mostly wear to school are pants, leggings or jeans with shirts and cardigans or sweaters. They do wear dresses and skirts to school too but there is not much use for super pretty dresses with Mary Janes ( but obviously a dress or two is necessary for parties, piano recitals and holidays). Actually in Finland if you are out and about in something other than casual and sporty you frequently get asked if you are going to a party ( the silver lining is that you can get your kids from school in your gym kit and no one will raise an eyebrow). The good thing about my girls growing up is that the older they get the more likely it is that a dress stays in better condition and fits longer. The days menu is not printed on it in stains and there is not paint and glue on their cashmere cardigans.
Here are some of my favourites for the Fall from Bonpoint…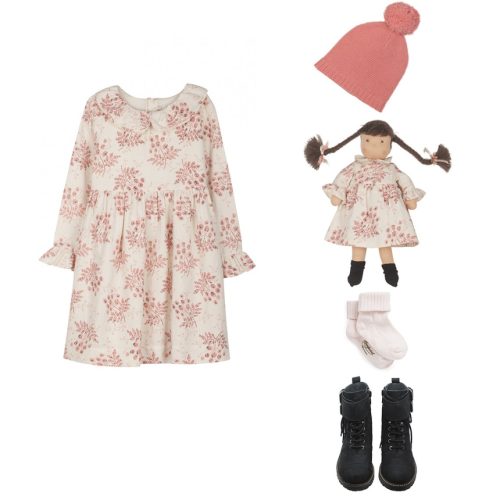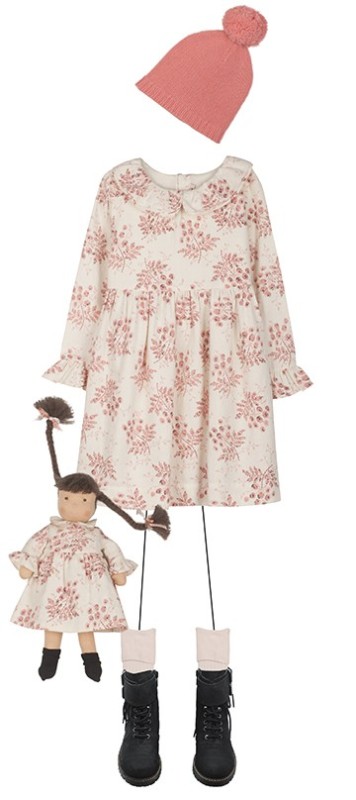 That print is so pretty for Fall and I saw the beanie in Troppan and it was the most amazing colour and softest cashmere. I wanted it for myself!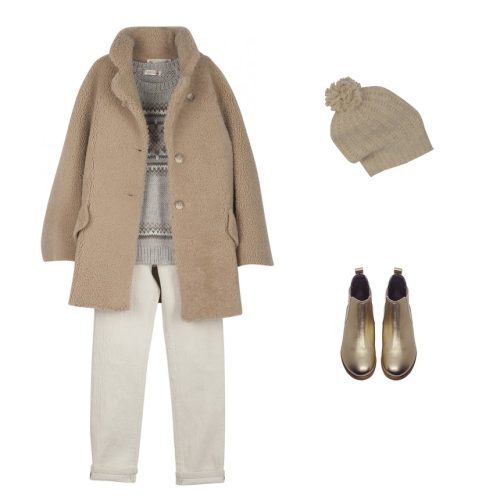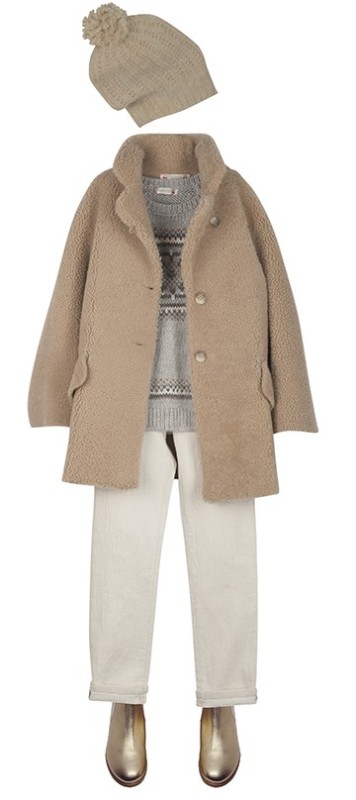 Loving the colours and that coat is delicious! And golden boots?!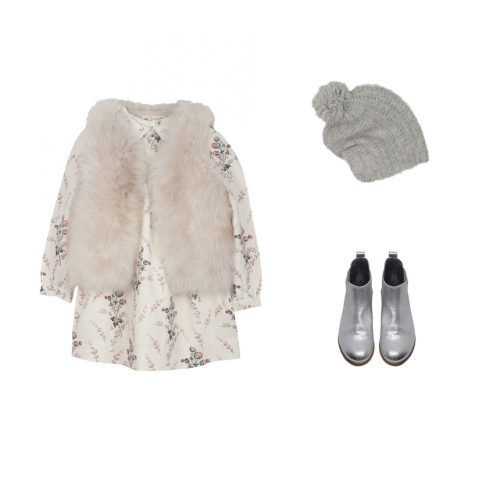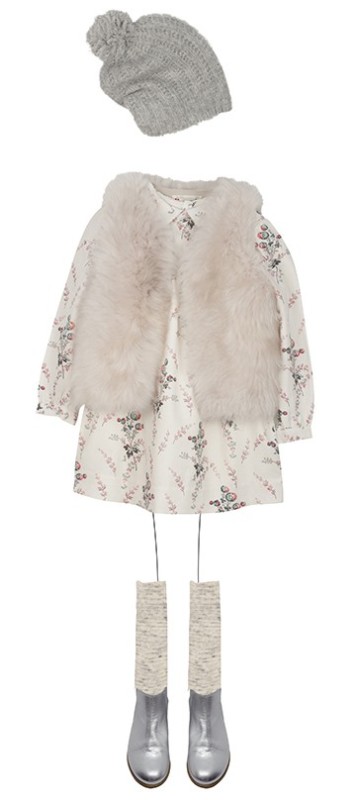 Every Fall I´m really loving the beanie and dress with chunky booties- look.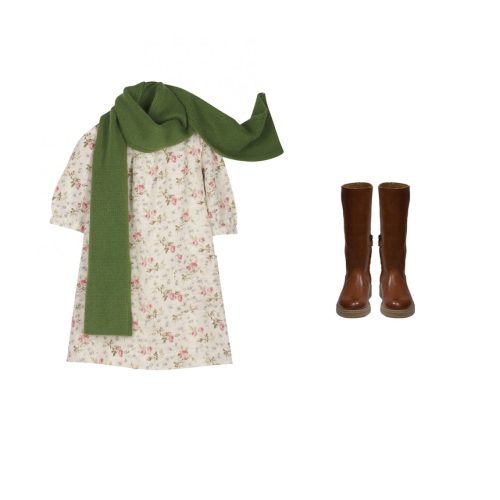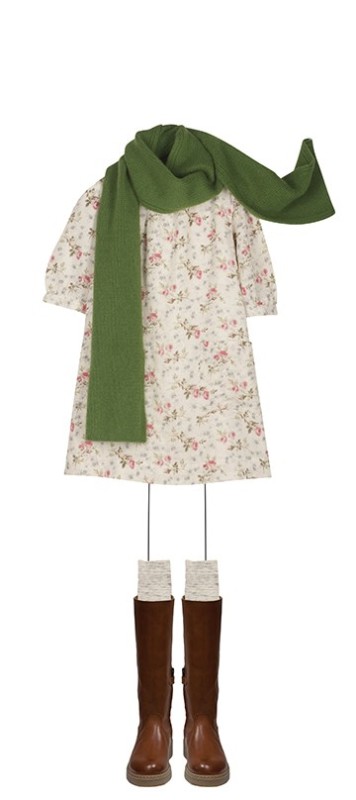 The colours, the rose fabric, the leather boots on little girls legs…
I´m pretty sure my girls would love this outfit. I love the pullover.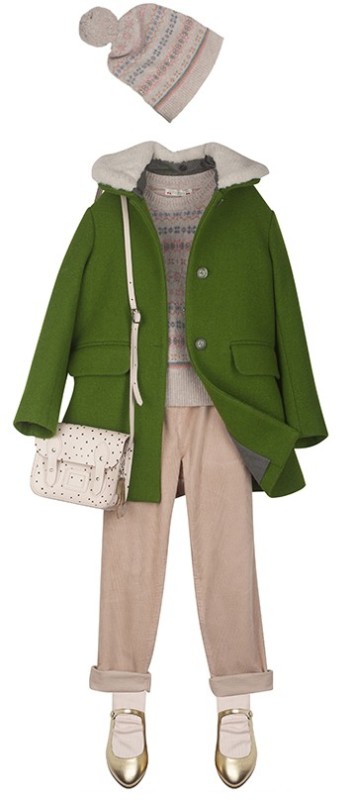 I´m really liking green lately. Especially with blush and pink. The shades of the sweater and beanie really get me this Fall.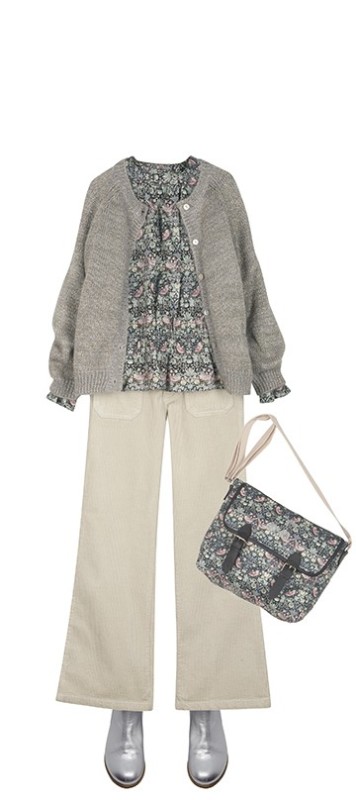 The girls are in to flared pants & jeans this Fall. And who am I to argue with an outfit this elegant.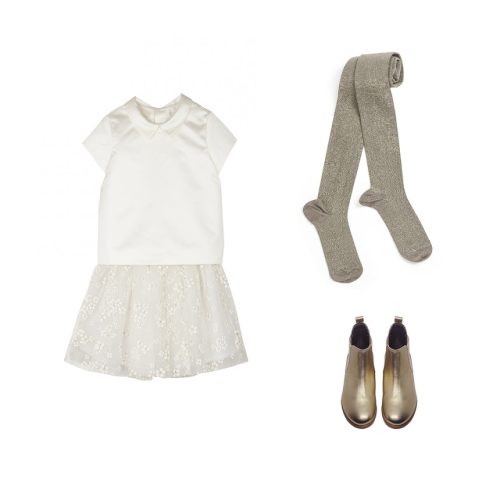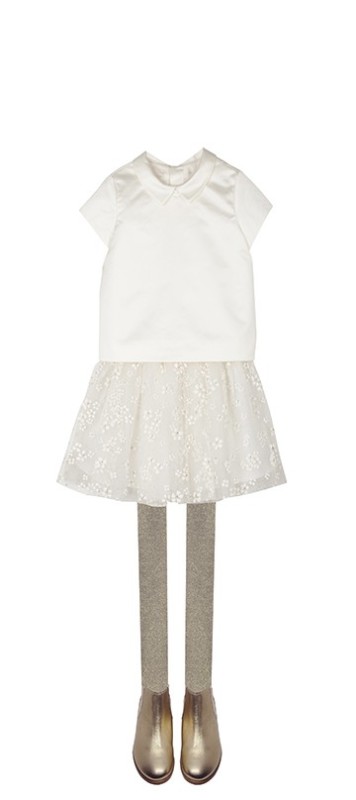 Just understated elegance.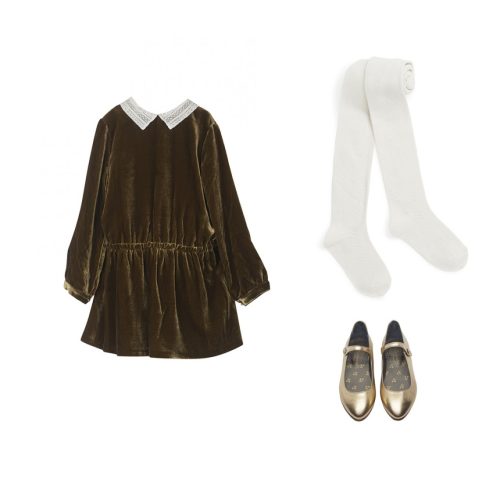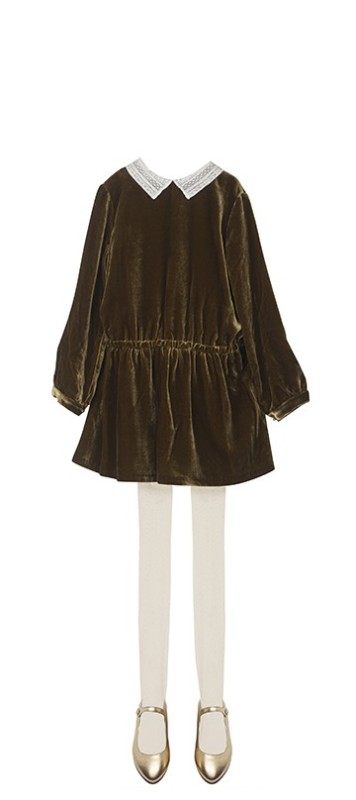 This dress is very " Downton Abbey" to me. There is just something about it. I sort of feel like planning a whole Christmas theme around it.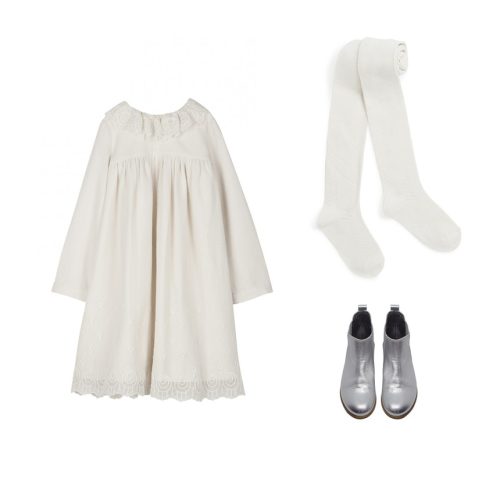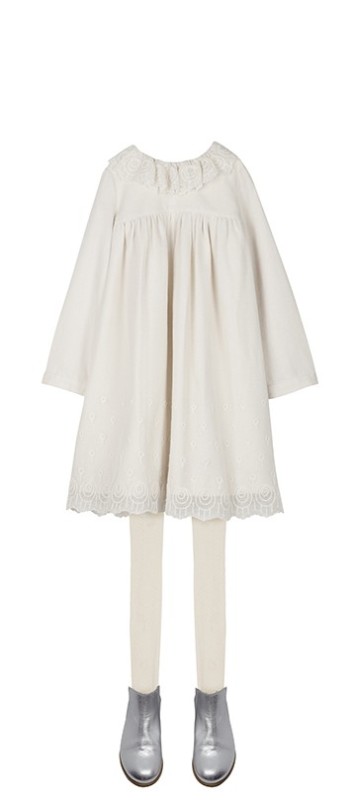 This is the most gorgeous dress. Is it not? Just divine!
Have the loveliest day!
More Fashion coming up for those of you graving it!
Lattemamma
p.s. Collections like Bonpoint can be used for inspiration too if the price tag seems a bit high. For instance Zara often offers similar styles for kids. I like to buy a few " must have" items from Bonpoint and then things like jeans etc. from Zara. I would not pay 200 € for jeans shorts when I get a similar look and the exact same fabric ( denim is denim) for 20€. I´ll try to find the time to do a " looks for less" post for you later on as those have always been very popular.