I find it somewhat hilarious that my last blog post was about me kicking back and dreaming and then I went missing from the blogosphere. Like I have been lying on the sofa drinking coffee for the past two weeks. But no, not the case. I went on a wonderful long since planned girls long weekend trip to London and also travelled for work ( I crossed one more thing off from my bucket list while at it, I saw the gorgeous Taj Mahal). Then there was a 9th ( yes can you believe it!) birthday party for family and godparents to host and a kids birthday party… oh and more work. And yes, many many hours also planning the important parts of the renovation. But now the renovation part is a little more contained for this minute as I have almost definitely chose some wallpapers and paint colours, some tiles and faucets, overdone our budget many times and let go of some dreams to be filled a little later. But I can already feel that this dream home of mine will be quite lovely indeed. But you know the feeling when at this point you have to decide where you want to have your wall lamps ( so the electric wires will go inside the walls) and where you will need electrical sockets. When you have not really even had a chance to decide how you will decorate the house and the move in date is not for months. But enough renovation talk!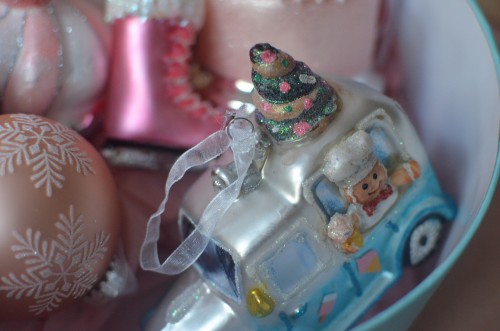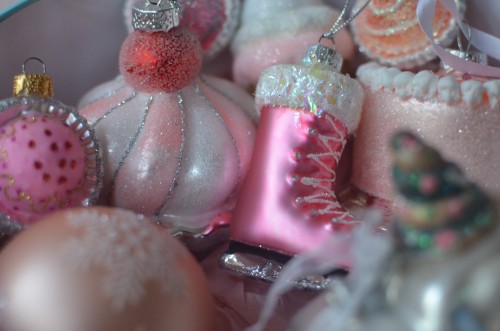 How is your Christmas spirit? Mine is through the roof and you may have seen plenty of holiday spirited pictures on my Instagram account. I´m milking the whole thing like every year and started already in November. But this year the house will get a real last hurrah of Christmas in one week from now. I will deck it in a dreamy pink Christmas spirit this year. My holiday inspiration mood board is bursting with kid friendly decorations. I have this " now or never" sort of a feeling about it this year. Our last Christmas in this house sort of needs to be pink. Who knows, maybe the next house will also be a " pink house" but for some reason I think this home needs one really tacky and cute and overwhelmingly girly and childish Christmas. The girls are getting bigger and soon they will perhaps not care ( I do doubt that though as they seem to be in the same boat with me on this sentimental and holiday sprit kind of way). Anyhow one week from now I will demand to see a little tree and some wreaths and a lot of pink bows and baubles and nutcrackers and chocolates and so on and so on. I will have wreaths with pink bows on them  on my windows ( like a planned last year or the year before with white bows, if you remember, but now my friend found a place where you can find them for a decent prise) and I have already bought the Merimeri Nutcracker Christmas crackers in pastel colours. What do you think?! I have new pastel tinsels and pastel decorations all  ready to go. I will obviously tone it down with plenty of white and the natural greenery.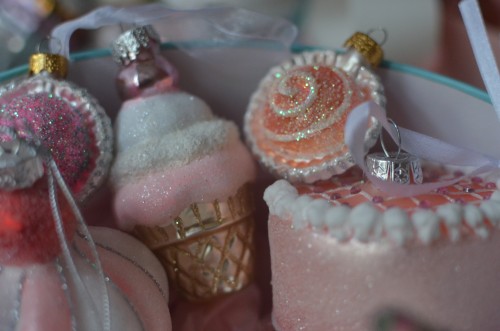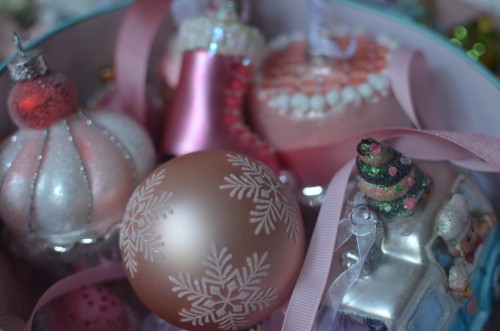 But first there is somewhere I need to be for a week. And that is my long awaited Christmas holiday for a week in paradise alone with my husband for our 10th wedding anniversary. We leave tonight. The girls will be in good hands and have plenty of fun plans for the week. We will definitely miss each other but they are finally old enough to be left alone for a week and we really look forward to this amazing once in a lifetime holiday. My swimsuits and wide brimmed sun hats are packed along with my sunscreen and holiday spirit. I will be barefoot for a week and will have beastly curly hair and feel the hot breeze on my skin. And perhaps I will have a minute or two to write this blog too! I miss it! And I also have three new books downloaded on my phone and they are all silly, fun and easy reads. I saw Reese Witherspoon on her insta stories talking about her december pick for her book club ( that I am not in) and she talked about a romcom sort of book called  One Day In December by Josie Silver and she said if you like the movies Serendipity, Love Actually and something else ( don´t remember) and you love snow and Christmas then this is for you. So obviously my brain said " plain read" and I bought it! Will let you know how tacky and delicious it is when I´m finished.
Have a fabulous week!
Lattemamma
p.s. I will do my best to get you some birthday party photos asap.