Hi! Oh it´s been a while since I opened my computer! But now the kids are at camp and I decided to take a little break from organising our things and say hello. I hope your summer has had a wonderful start. Ours could not have been better, except if we had a little less unpacking and a little more island hanging. But I´m not complaining as putting our belongings where they belong is the best part of renovation and moving. If only I had a few things less. But they are all so lovely I can´t seem to be able to part with them either. 
Anyhow, I met up with the lovely Katarina of Nona K. at her new shop location at Kasarminkatu, a stone throw away from Esplanad park ( mostly her hand maid treasures now a days which is good because it is what I loved best about her previous store anyway) and she gave the girls the loveliest midsummer dress and skirt. Such perfection! You can find ready made ones in her store or you can order one in your kids size from her ( she makes them in like a day). I also ordered the prettiest yellow Liberty Betsy summer dress ( in next years size so we can use it for a few summers in a row) and am looking forward to seeing it on the girls when it´s ready. Here are the loveliest checkered items! A summer must have!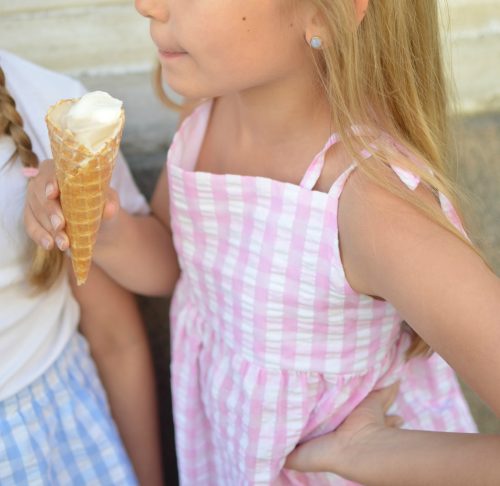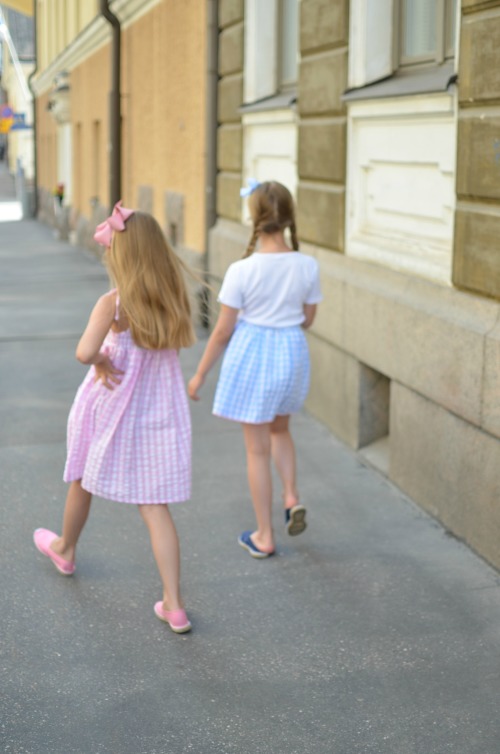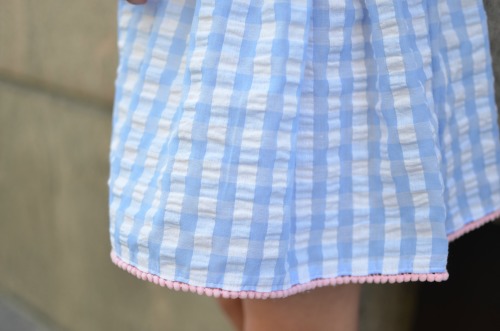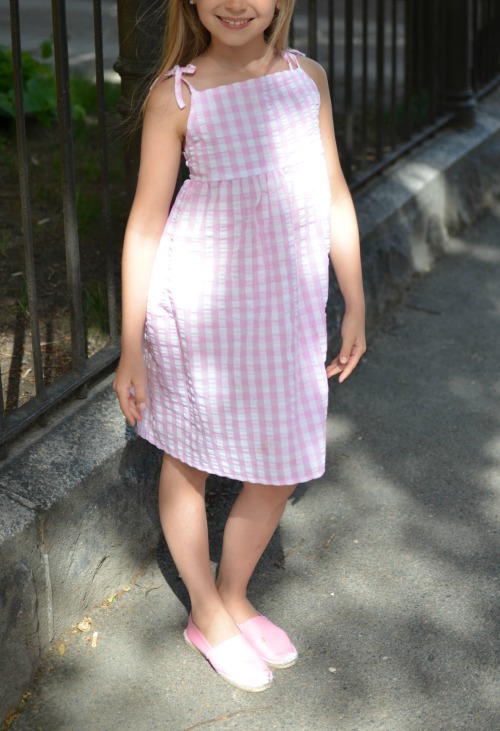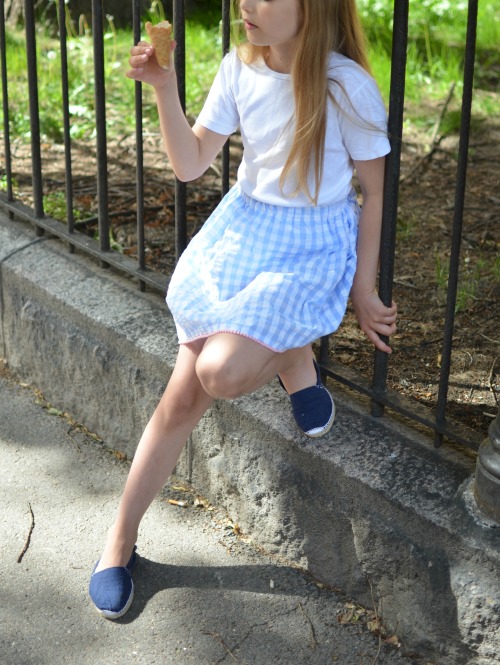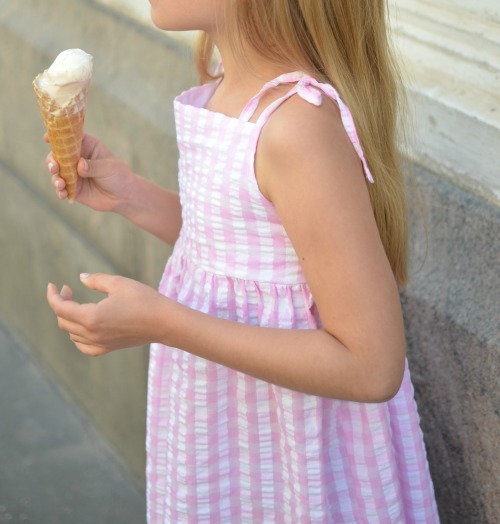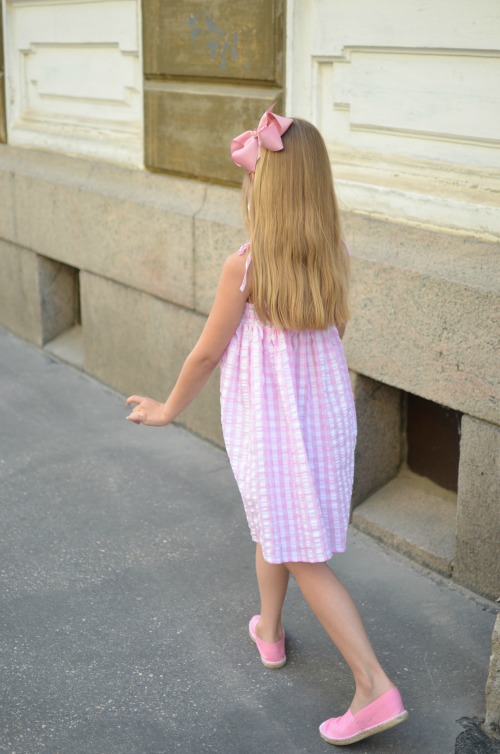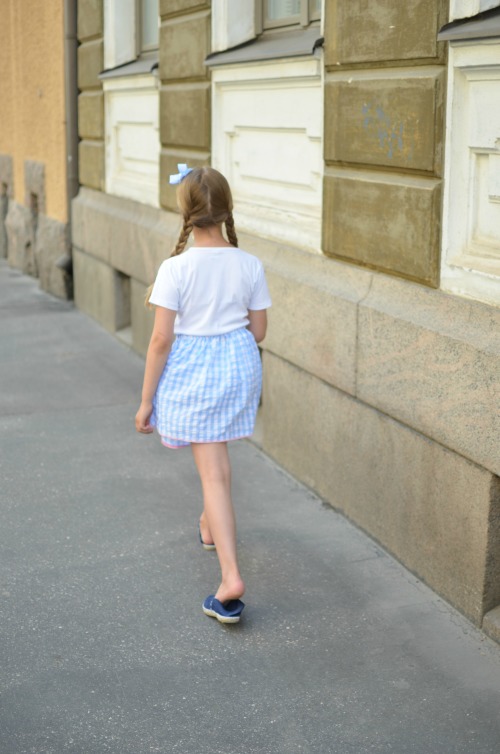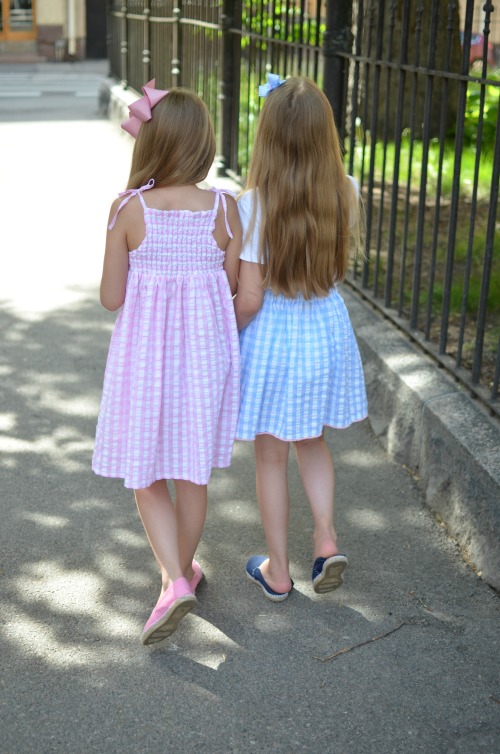 Are they not lovely! Lightweight checkered seersucker cotton with pretty little details. At least my girls love them and these will definitely be packed for our midsummer getaway. 
It was by the way not my brightest idea to buy them ice-cream before the photoshoot as the kept dripping and the girls kept eating and it was pretty much a mess. But luckily we have a washing machine that works now and we are not too strict about such things either. Summer holidays are definitely for ice-creams!
Lattemamma
p.s. The outfits were gifted. Thank you Nona K. for such a pretty and generous present for the girls. We love your clothes! The blue bow is made by Katarina and the pink one is by Petite Olivia, both available in her store too.