Lupailin jakaa Pinterestistä löytyneen copycat Starbucks frapuccinon ohjeen jonka perusteella meidän frappeista tuli ainakin herkullisia. Teimme juhlissa tosiaan useampaa eri makua mm. suklaa, caramel ja mansikka. Mansikasta tuli ihanan pinkkiä ( laitan siitä kuvan tänään insta stooreihin joten näet sen täällä) mutta juhlahumussa nappasin kuvan vain yhdestä valmiista annoksesta. Nämä onnistuvat erinomaisesti myös kauramaidosta ja vegaanijätelöstä tehtynä, sekin tuli testattua! Mikään ihan kevyt sokeriton juoma tämä ei ole vaan todellinen herkkupommi. Varsinkin ilman kahvia kyseessähän on lähinnä kermavaahdolla kuorrutettu pirtelö. Kuvissa näkyvän annoksen on tehnyt Hattaran luokkakaveri joten tämä frappuccinojen tekeminen sujuu todistetusti hyvin myös toka- ja neljäsluokkalaisilta.
I promised you a frappuccino recipe and you are getting it! They are so easy to make ( and basically milkshakes). You can make them with or without coffee.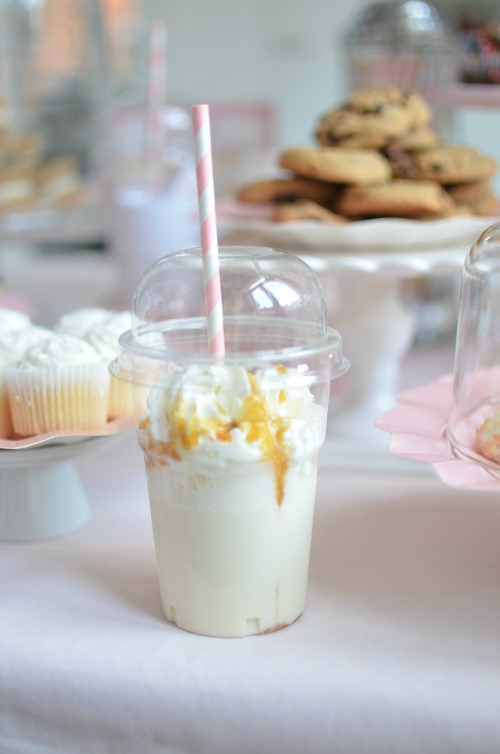 Frappuccino
1 cup milk
3/4 cup vanilla ice-cream
1/2 cup crushed ice
1/4 cup ice-cream syrup/sauce ( strawberry, caramel, chocolate etc.)
whipped cream on top
Just blend it all in an electric mixer, pour in a glass and top off with whipped cream and a bit more syrup. You can even add sprinkles. So yummy if you are 8 and love all things sweet, cute and fluffy.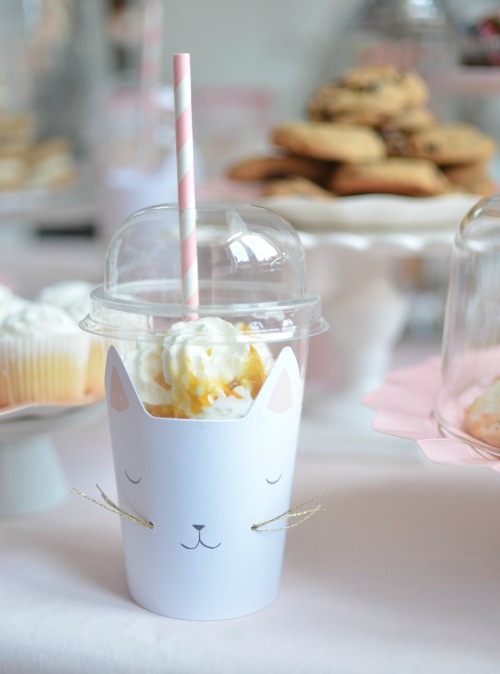 Have a fun day!
Ihanaa makoisaa päivää!
Lattemamma
p.s. At least a year or two ago Starbucks sold their gingerbread flavoured syrup. You could use that and sprinkle the top with gingerbread crumbs to make a seasonal one soon. Or do Chocolate with crushed peppermint sticks.