… en varmasti ikinä kyllästy tähän väriyhdistelmään. Tänään tyttöjen viikon asuissa siis tätä suosikkiani.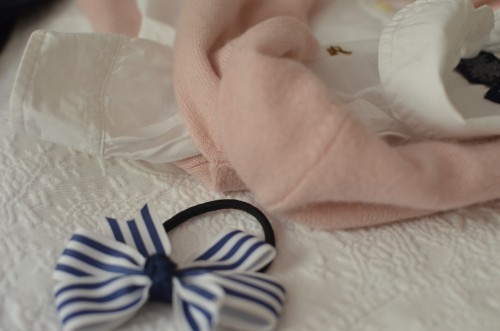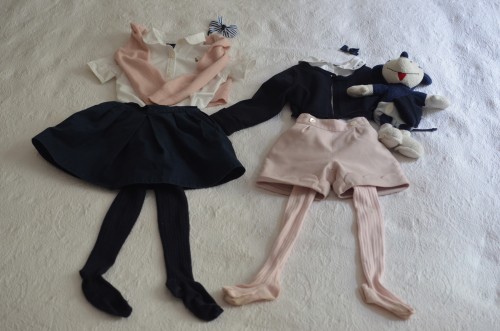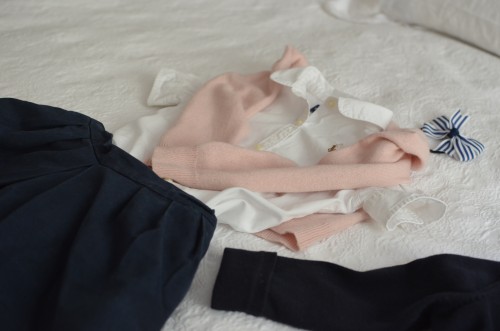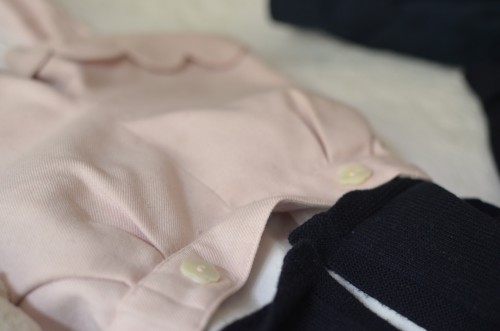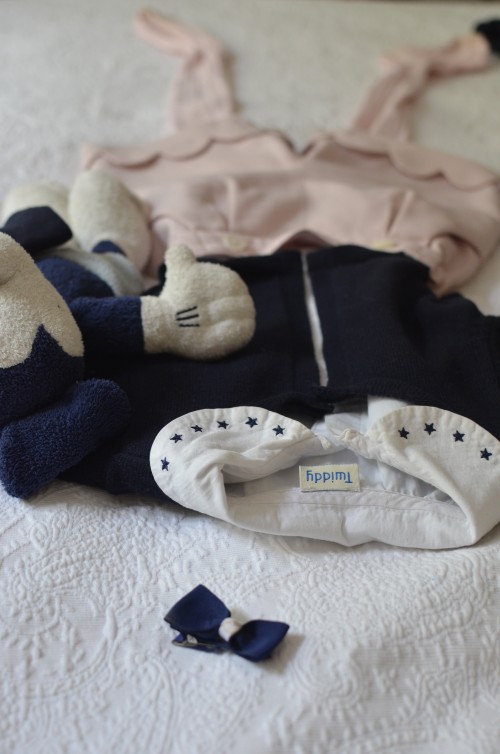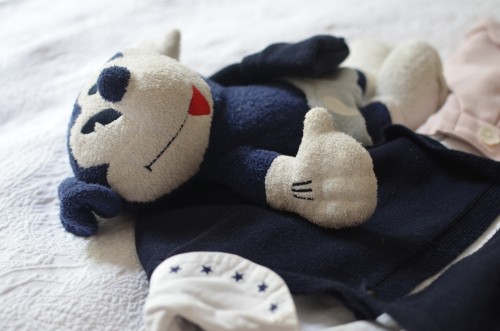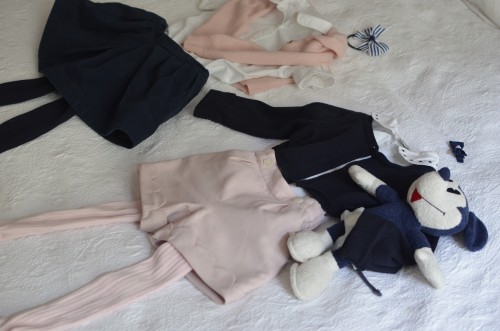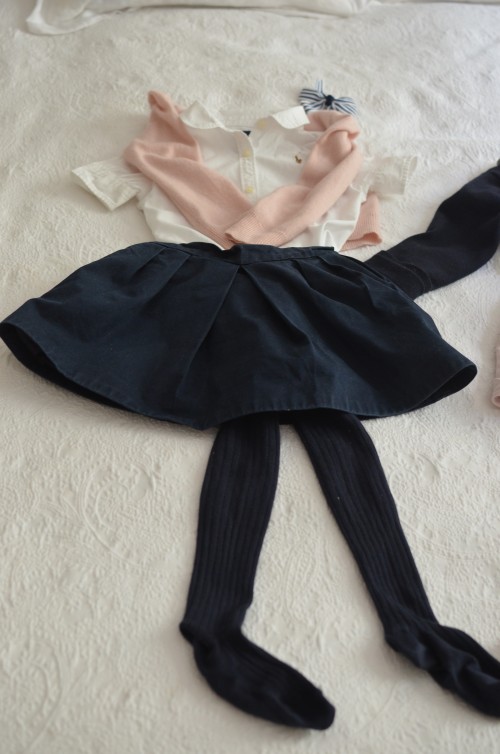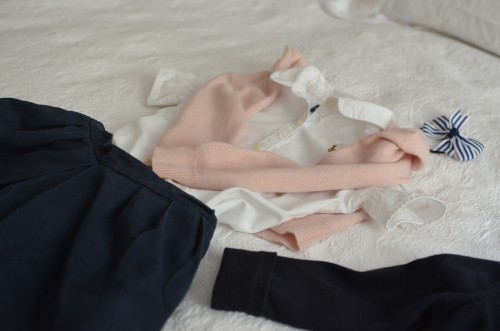 Purkka reppana perii isosiskolta n.90% vaatteistaan. Monet alkavat olla jo hieman kuluneita ja joitain vaatteita ei enää toisella kierroksella innosta käyttää ihan yhtä paljon kuin ensimmäisellä. Mutta nämä Jacadin villakankaiset shortsit! Ne ovat kyllä olleet yksi suosikki vaatteistani tytöillä. Ne ovat juri sopivan mittaiset, eivät liian lyhyet, eivätkä liian pitkät, sävy on kaunis ja tietenkin ennen kaikkea niissä on tuo ihana piparkakkureunus lahkeissa. Ne ovat siis mukavat ja käytännölliset, sekä ihan älyttömän suloiset päällä ♥. 
Lattemamma
The girl´s weekly outfits are in some of my favorite colors. Navy blue, white and light pink never gets old. It´s just classy and cute at the same time. One of those pieces of clothing that I have loved the most on our girls are the pink Jacadi shorts. I´m crazy about the scalloped etches, the perfect shade of pink, the woolen fabric perfect for cooler days and just the right length of the leg. Not too short, not too long. These are my kind of shorts and I wish Bubble Gum never grows out of them ( and when she does I´ll pack them in silk paper and keep forever!) ♥.
Cotton Candy´s outfit; stockings La Coqueta, shirt and cardie Ralph Lauren, skirt Gant, hairbow from Bibaloo
Bubble Gum´s outfit; Stocking La Coqueta, shirt Twiddy ( from Italy), shorts and bolero Jacadi, hair bow from that adorable shop August Pfüller at Farnkfurt airport years and years ago. It was one of the first times we flew with Cotton Candy, she must have been 3 months and I had to buy it. My hubby thought it was silly as she barely had hair but it was sort of a start of a collection. I remember we also bough her a music box jewelry box that has a rotating yellow fish inside. Oh memories, it was like we were in that shop yesterday…