Lovely little things that make me happy
Onnen tekijöitä heti viikon alkuun ♥! Ihan vaaleanpunaisella sydämellä kuorrutettuna, nimittäin tänään söpöstellään oikein urakalla…
Onnea on voida välillä tehdä vähemmän töitä ja olla enemmän kotona lasten kanssa. Haaveissani olen se mamma joka hakee lapset hyvissä ajoin dagiksesta ja kotona odottaa pieni yllätys, välipalaksi itsetehtyjä keksejä maidon kera. Joskus haaveetkin voivat olla todellisuutta. Silloin elämä on juuri niin ihanaa kuin vain uskaltaa toivoa. / In my sweet dreams I´m that mom who picks her kids up early from daycare and when they get home I have home made sugar cookies and milk waiting for them. Sometimes dreams become reality and that makes me happy, oh so so happy.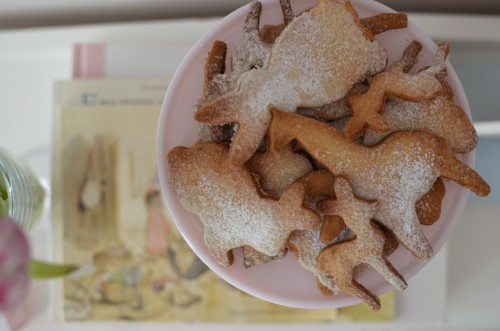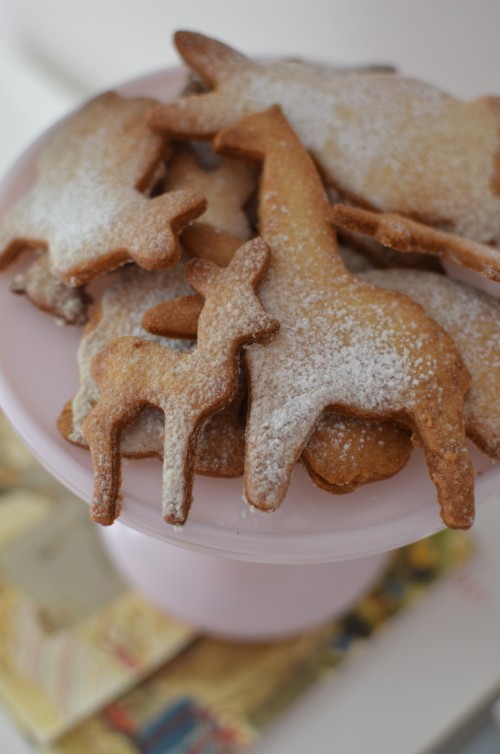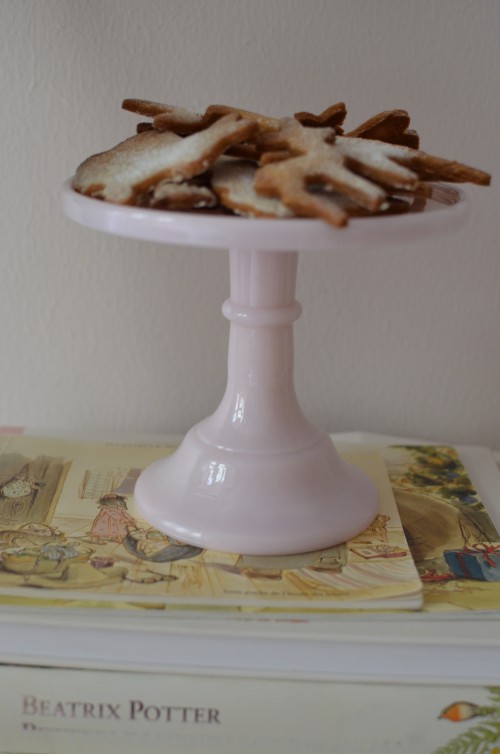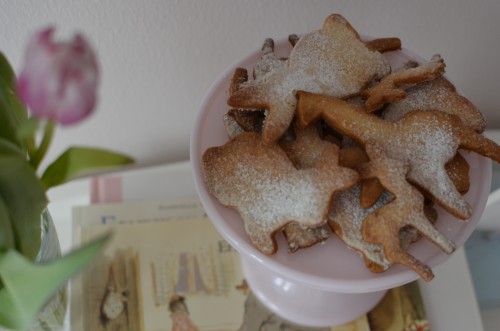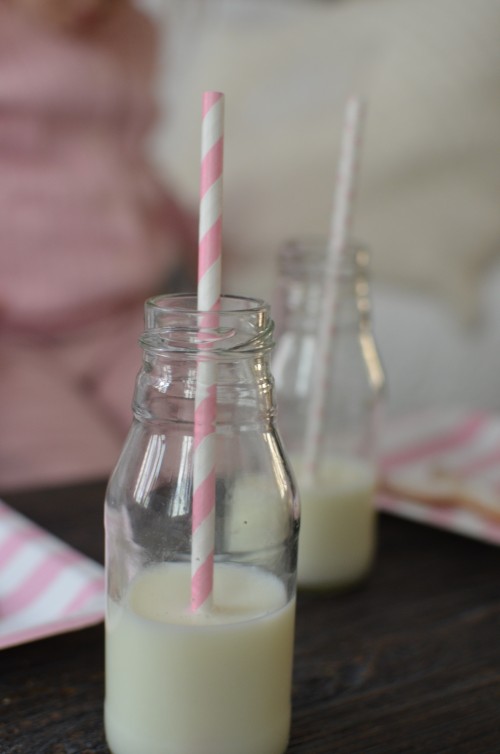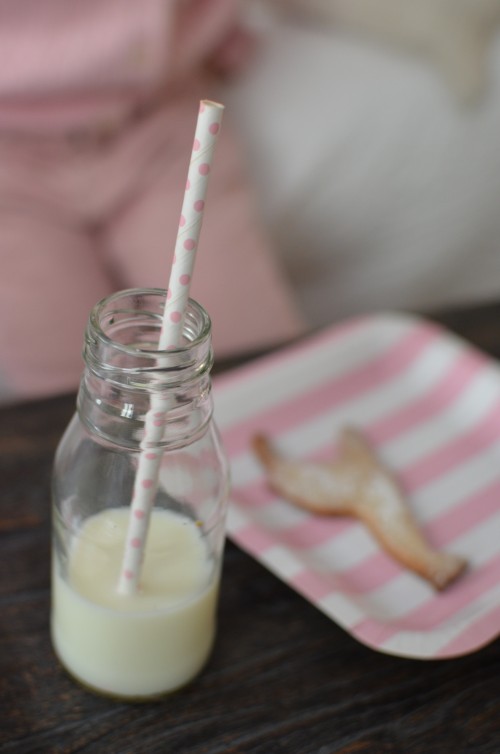 Meillä on taas viimeaikoina otettuja isoja askeleita vähän isommaksi pikkutytöksi. Purkka on vihdoin ja viimein siirtynyt nukkumaan ihan oikeaan sänkyyn. Kun takana oli kokonainen yksin nukuttu yö ilman pinnoja tai mamman ja pappan viereen kapuamista keskellä yötä, niin tein nostalgian tunteen valtaamana pienen vauvajuttuasetelman tyttöjen huoneeseen. Sinne mahtui pieniä kummiaarteita, tyttöjen ensimmäiset kengät, rakkaat tutit ja värittömäksi koluttu Sophie. Oih mitä kauniita muistoja jokainen noista esineistä tuokaan mieleen ja miten onneekkaaksi itseni koen, että olen ne saanut elää ♥. / I made this class dome filled with memories from the time the girls were babies. I saw a similar one at a Bonpoint store ( if I remember correctly) and loved the idea. How lucky I feel to have lived all those little moments with the girls.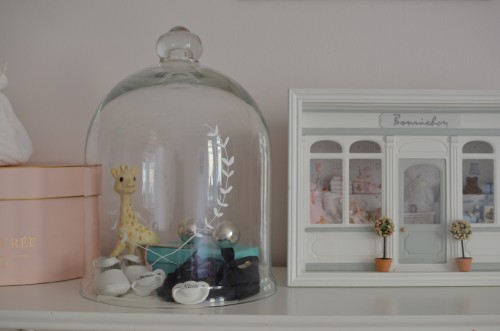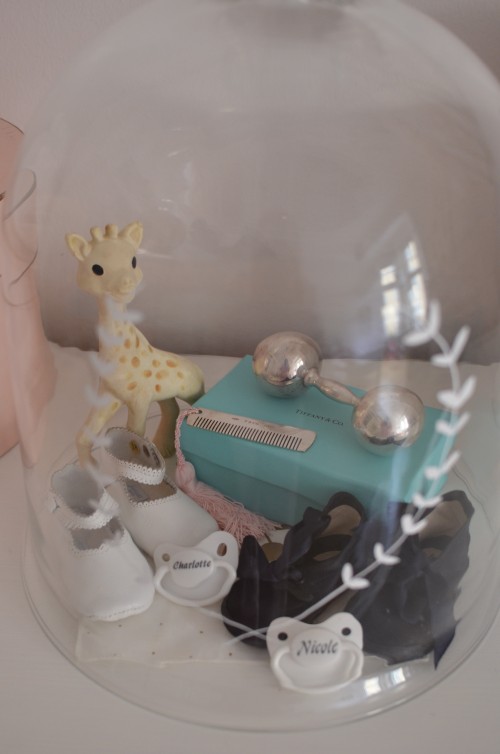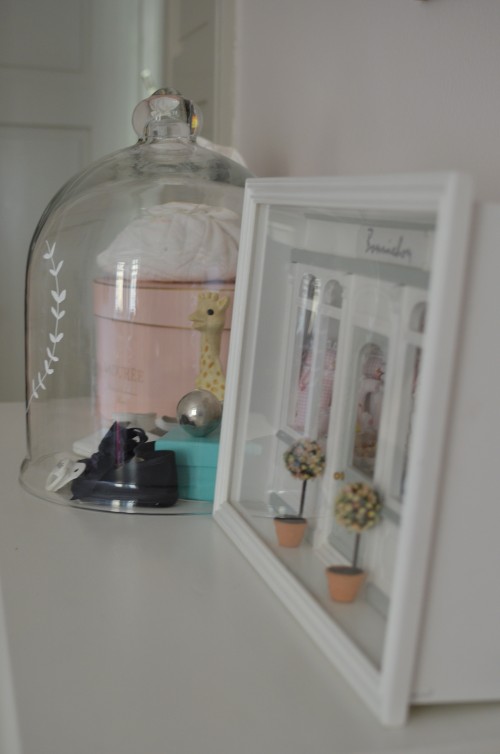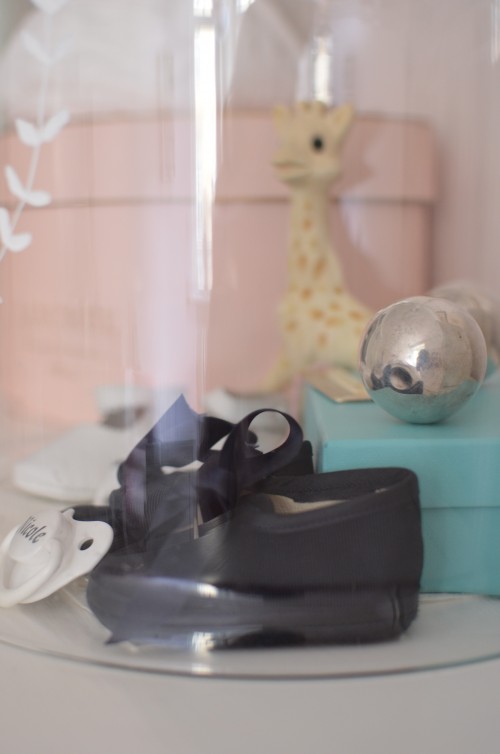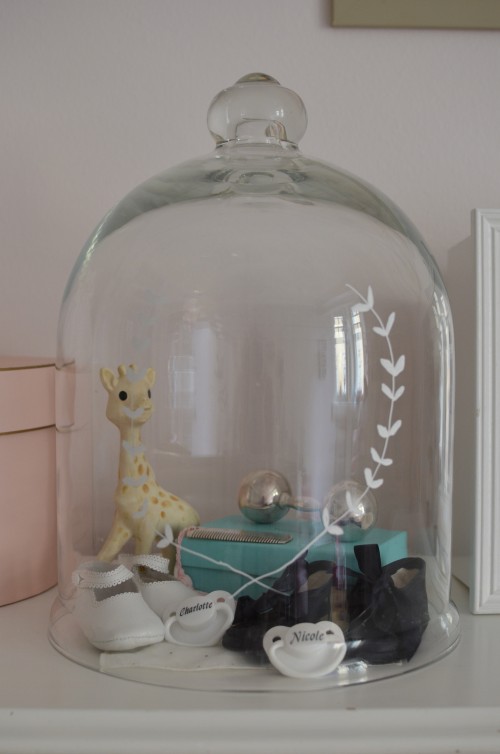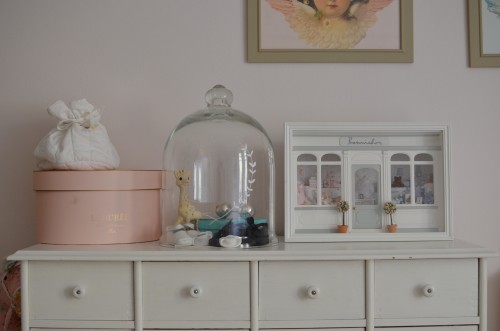 Bonpoint! No kyllä vain, ihanaa Bonpointin mallistoa saa nyt Suomesta, nimittäin Daisy & Donista. Liike on muuten siirtynyt vanhalle paikalleen Kapteeninkadulle ja kiva niin, täällä olen tehnyt ensimmäisiä lastenvaateostoksiani kun Hattara oli juuri syntynyt ( ja vähän ennenkin…) joten lisää nostalgiaa. Pidän pienen liikkeen tunnelmasta. Bonpointin mallisto ei ole suuren suuri, mutta super suloinen. Elokuussa saapuukin sitten ensi syksyksi ja talveksi jo todella kattava mallisto. Mikä tärkeintä ostostensa mukaan saa myös sen ihanan Bonpointin paperikassin… miten se onkin niin ihana? Tekee minut onnelliseksi, niinkuin nämä suloiset kukka-tunikat jotka ostin tytöille kesäksi. Täydelliset jo nyt neuletakin alla, vaikkapa vaaleanpunaisten farkkujen kanssa. Juuri sopivat legginsien kanssa dagikseen ja aivan ihanat valkoisten sortsien kanssa kesällä. Hyvä asia tunikoissa on mielestäni niiden pitkä käyttöikä ( varsinkin Bonpointin hinnoilla…). Kun aloitetaan isosta koosta, tunikaa voi käyttää yllättävän kauan. Se on söpö mekkomaisena ja yhtä söpö jo melkein paitapuserokokoisena. Nämä ovat vielä sen verran reilut, että menevät kesällä hyvin bikineiden päällä sellaisenaankin. / Bonpoint is now available in Helsinki too, in the store called Daisy and Don. I´m a huge fan as you may know, so this was exciting news. I bought the girls new floral tunics for the summer but they can already wear them with pink jeans and cardigans or say gray leggings. For the summer I´ll pair them with white shorts, or they could actually be worn just as over some bikinis for the beach. Love these and love the Bonpoint paper bag too.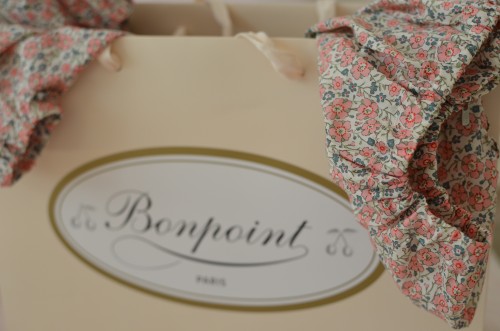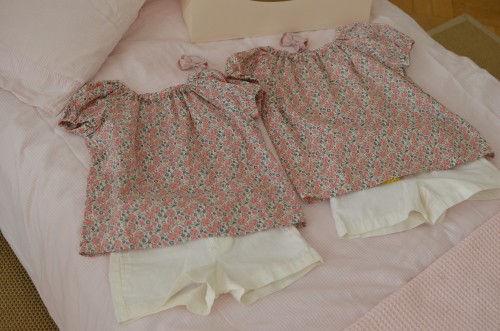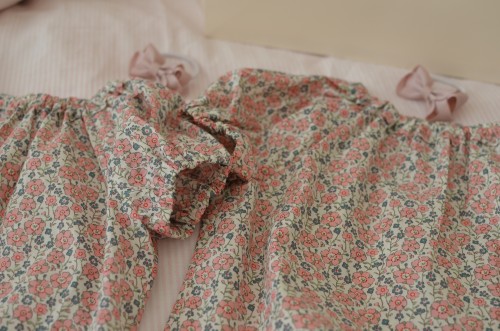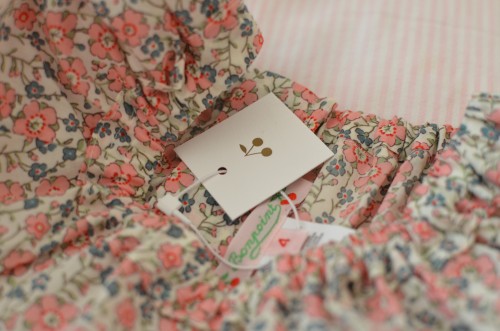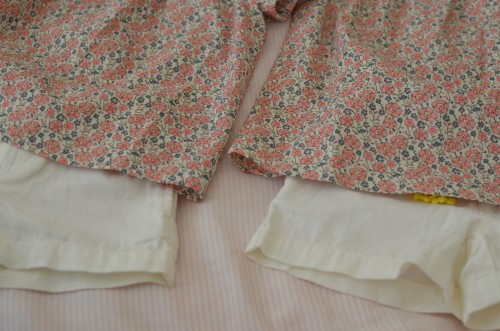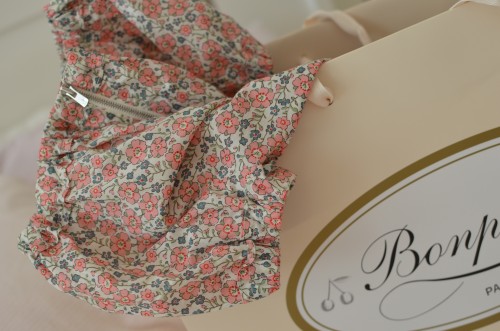 Tänään siis tyttömäisiä ja super söpöläisiä onnen aiheita. Today my happy thoughts were very girly and cute. But hey, if the shoe fits!
Have a fantastic day and a great week!
Lattemamma