Eilen jaoin kanssanne ensimmäisen osan Tukholman pienestä rakkaustarinastani. Tänään sitten osa kaksi…
Today I´m sharing you the rest of this little Stockholm love story if you´d like to take a look…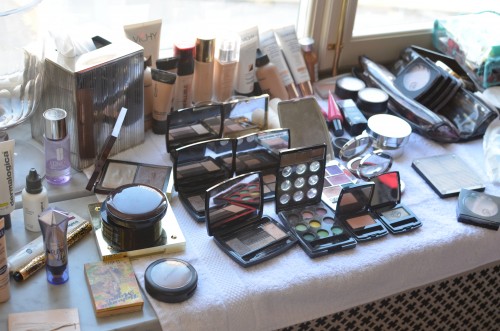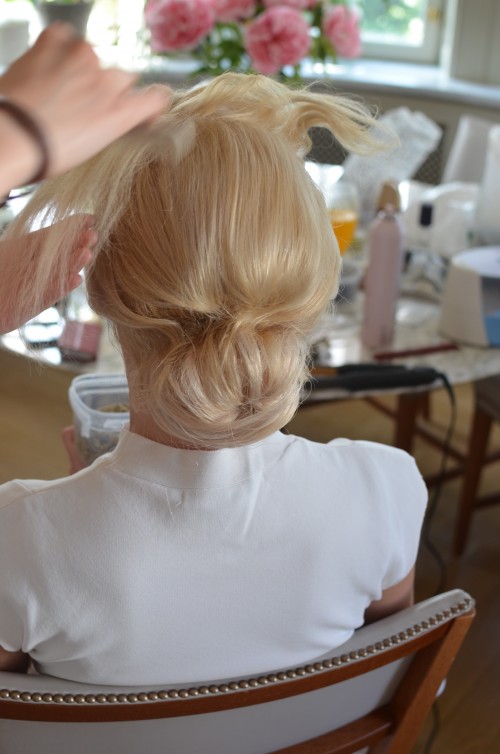 We got dressed, took a lot of photos with the actual wedding photographer and then we waited. We looked down from a balcony as the guests started to pile around the garden with champagne flutes in their hands. Live music filled the air. My friend was a little nervous. We were fighting tears with big grins on our faces. Summer breeze filled the stairway we were standing on. Then it was time. We walked downstairs and made our entrance to the garden ( to a little less country sounding version of this song). It was a beautiful wedding. The ceremony was brief and sweet. Very intimate. I had my little clutch filled with napkins that I shared with the people around me.
After the ceremony was over we enjoyed more of the beautiful live music and champagne in the garden. The married couple held a little speech, we raised our classes to congratulate them and walked around greeting all our friends. The wedding was not a very formal affair and instead of a sit down dinner there were small portions of incredible locally produced organic food circling around. We sat down in the garden and ate and talked and sipped our wine. It was absolutely perfect. We held our speech and more tissues were handed around.
The night before the wedding while we were cooling down on my rooms balcony I read a few omens from my Fortune telling book for brides. Remember the one I shared with you before I left to Stockholm. In the book it said that if it rains on your wedding day it means prosperity, a storm is for great wealth but a rainbow is the best omen of all. Suddenly it started raining and then across the garden I heard my friend, the groom yelling at me excitedly; " Look Sofia, a rainbow!" I´m telling you it was magic! It truly was. Then it started to rain a bit more and we ran inside. We danced and talked and ate cake from a shared plate until it was almost three in the morning and time to go up to our rooms and fall in to a sweet coma.
The morning after the wedding I woke up in my room and went to open the balcony doors before jumping back to bed. I lay there under the duvet watching how a little breeze made the light white curtains dance. It was a warm and sunny morning and I remember hoping the weekend would not be over yet. But I did start to miss my girls and husband already ( he was celebrating the 40th birthday of a very close friend of ours that happened to fall on the same day). We had an amazing brunch at the hotel. All the guests could not be accommodated there as ett Hem only has 12 rooms so they came from where ever they had spent the night. The brunch was just as perfect as the breakfast the day before. I think that over that weekend I ate some of the best foods of my life. Then it was time to say our goodbyes and head home. I´m often a very sentimental person and I cry very easily, more often than not I cry happy tears. On the wedding day I was surprisingly quite calm and mostly had a big smile on my face. But that brunch… I shared many tears with others.
It was lovely to be back home and have my little girls jump in my lap and give me the biggest hugs and those wet baby kisses. But this weekend I will never ever forget. It was, as my life with these friends has been this far, a love story of it´s own kind.
Lattemamma