In the girls room we keep this very old tattered drawer that belonged to me as a kid. I painted it white a "few years" ago ( while watching the Swedish crown princess Victorias wedding on tv at the same time). In those four years the white paint has worn out and there might be some scratches and little pencil marks on it too. But this piece of furniture is perfect for a little girls room for one reason. It has a lot of drawers. It hosts all those little things girls love to collect, it hosts pencils and markers,  hair bows and pins, stickers and whatever you can imagine a girl wanting or needing. So even though the drawer was and is a little worn I was not ready to give it up yet. But those white porcelain knobs that my mom changed to it when I was a little girl ( it originally came with bigger wooden knobs no one liked) started to come loose one after another. So it was time to change some of them. I wanted to do a little something different without it being too much. So I added a few different kinds here and there. A few pink ones from Zara home and off white octagon ones from Anthropologie. That bronze bunny is from there as well and I love it. I´ve seen it used as a curtain holder too. I know the drawer needs a fresh paint too and I think I´ll use the same gray we have on the door if someone finds out which one we used ( we have all forgotten the mixture, the horror). But all in good time. Holidays are for devouring books and eating ice-cream on the dock.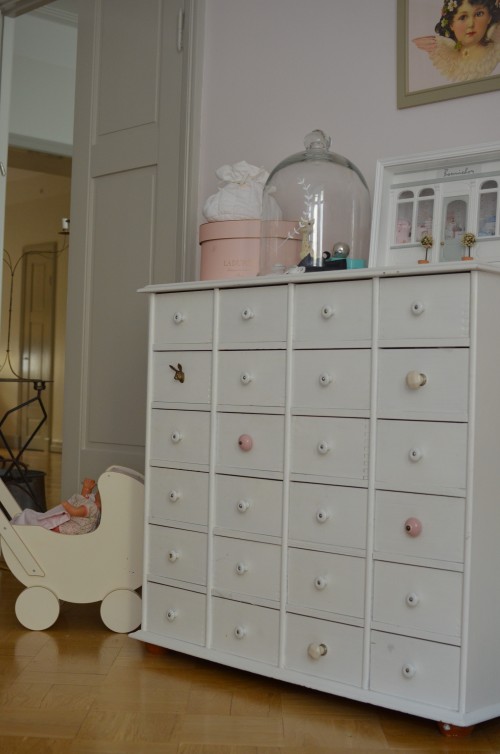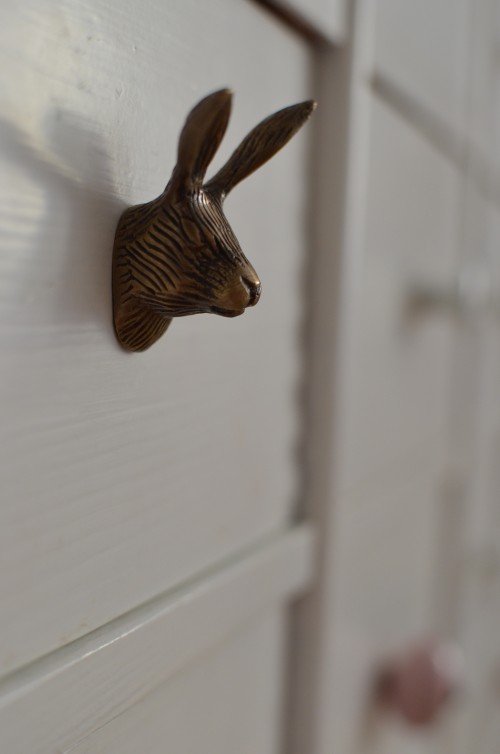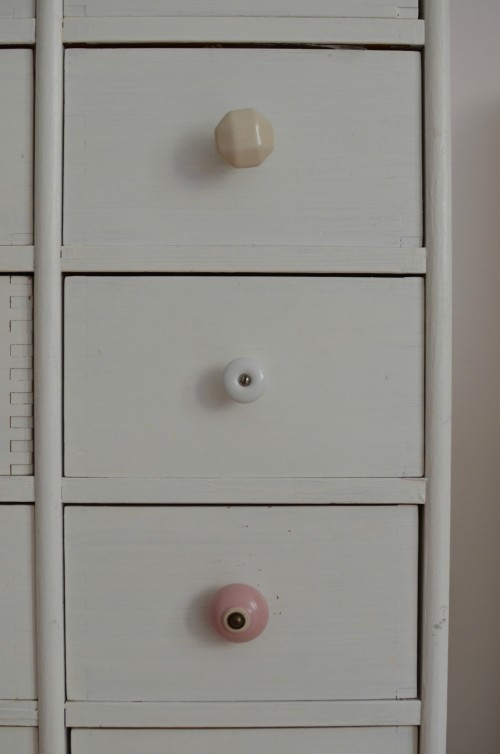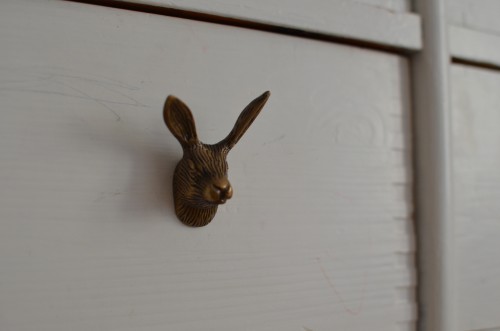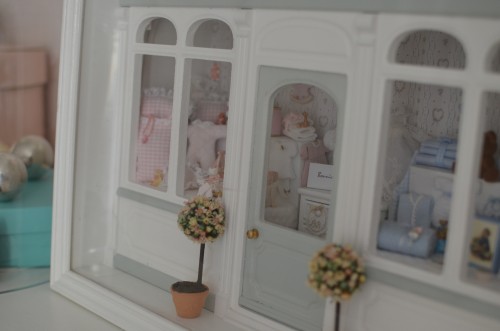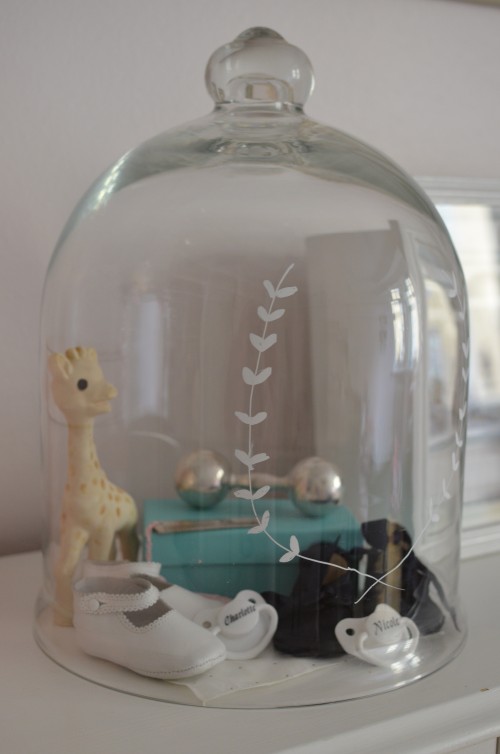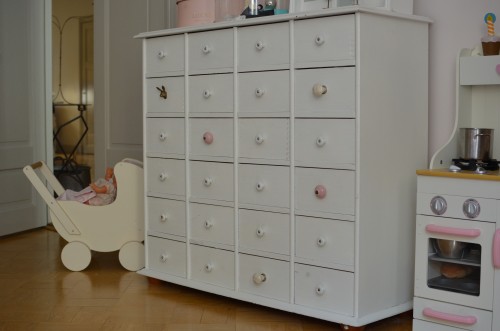 Meillä on tyttöjen huoneessa vanha lipastoni joka on vuosien saatossa matkannut kodista toiseen ja kulunut kovasti käytössä. Se on silti aivan täydellinen pikkutyttöjen huoneeseen, koska sinne mahtuu niin paljon aarteita ja käytännöllisiäkin juttuja. Maalasin lipaston valkoiseksi nelisen vuotta sitten ja nyt se toden totta tarvitsisi jo uuden maalikerroksen. Harmaa olisi mielestäni kiva valkoisten ja vaaleanpunaisten nuppejen seuraksi. Äitini vaihtoi siihen aikoinaan valkoiset posliininupit joista osa alkoi vuosien kovan käytön jälkeen irrota ja yksi halkesikin. Olen sittemmin hankkinut uusia nuppeja sieltä täältä. Roosat ovat Zara Homen ja kermanvalket kahdeksankulmiot sekä pronssinen pupu ovat Anthropologien. Minusta on kiva kun siellä täällä on muutama erilainen nuppi, mutta lipasto ei silti ole "liian näyttävä". Lastenhuoneessa on niin paljon kaikenlaista pikkuruista ympäriinsä, että on kiva pitää perus huonekalut edes suht yksinkertaisina.
Tällainen pikku sisustusjuttu tällä kertaa. Muistatkos muuten kun Uusitähden aivan ihana lastenvaateliike avattiin Helsinkiin? Heillä oli ihania harmaaksi maalattuja vanhoja lipastoja yms. ja harmaisiin laatikostoihin oli laitettu rusetin muotoiset vetimet. Jos satut tietämään mistä sellaisia voisin löytää niin vinkit otetaan vastaan mieluusti.
Lattemamma