Smoothie pops
by Sofia - in Cooking
Kuumat kesäpäivät kuluvat mukavasti rantakallioilla loikoillen ja viilentävässä merivedessä välillä pulahtaen. Lounaaksi ei jaksa yleensä syödä mitään graavilohileipiä raskaampaa kuumalla kelillä ja välipalaksi maistuu smoothie johon on surautettu päivän hedelmä- ja marja-annos ( meillä tosin hedelmiä ja marjoja menee sellaisenaa myös aamu- ja iltapalalla). Parhaimmillaan hellepäivänä smoothie on mehujään muodossa nautittuna. Voit surauttaa oman suosikkiseoksesi. Supersmoothien laitetaan tietenkin mustikoita suoraan metsästä jotta ravintoarvot ovat kohdillaan. Meidän smoothie popseihimme meni yksi banaani, yksi avokado, litra mansikoita, sitruunanmehua, basilikaa ja vaniljajauhetta. Lorautin joukkoon hieman omppumehuakin, koska meidän blenderimme täällä saaressa ei ole kovin tehokas eikä se toimi ilman riittävää nestemäärää. Myös kookosmaito sopii hyvin jos sellaista sattuu olemaan. Vitamixillä tms. pärjää varmasti ilman nestettäkin.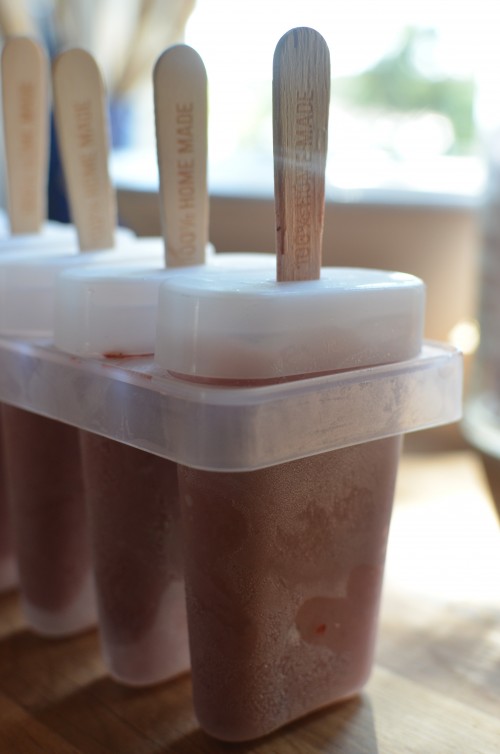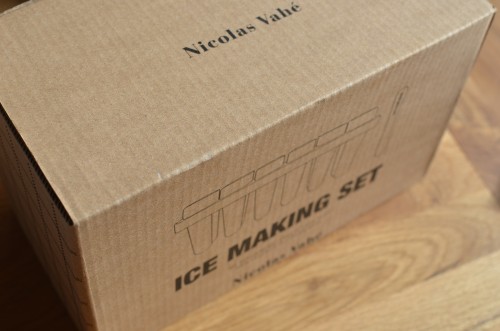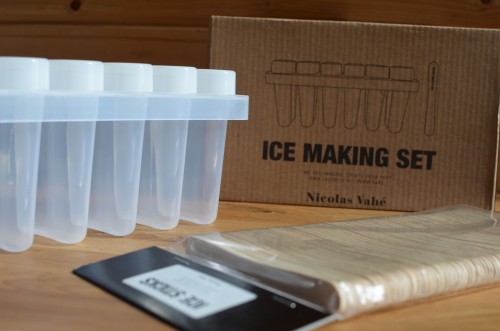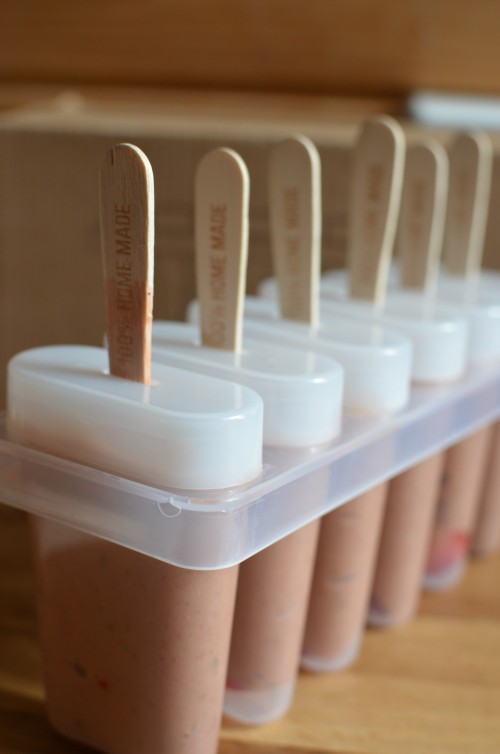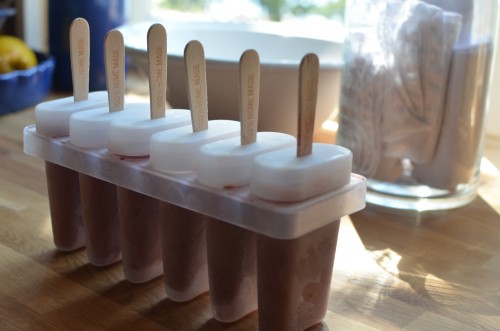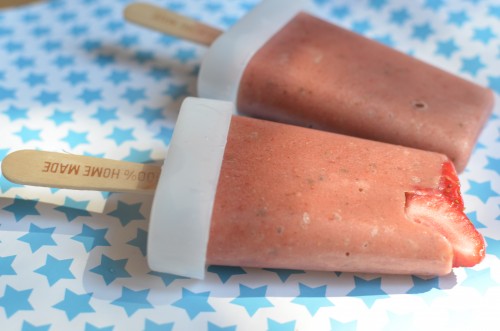 When the days are hot and spent just lying around on the rocks and dipping in the sea the perfect snack is an iced smoothie popsicle. Ours contain a banana, an avocado, 1 liter of strawberries, lemon juice, some vanilla and basil. They are cooling and an easy way to add some fruit and berries to ones daily diet. We eat them just as too, especially berries now that they are in season but it´s not a bad idea to include some in this way. And who says you could not make refreshing green popsicles or whatever tickles your fancy. I would try kiwi, green apple, avocado and cilantro ( I like adding avocado to smoothies as it makes them creamy, gives it some good fats and my girls are not big on eating them otherwise).
Kuumia hetkiä ja viilentäviä pulahduksia!
Lattemamma