Tätä päivää oli odotettu innolla. Tällä viikolla oli Purkan ihka ensimmäinen tanssitunti. Koko kesän hän on innoissaan höpötellyt kuinka hän on nyt iso tyttö koska pääsee syksyllä balettiin. Nyt sen aika siis koitti ja pieni ballerina pääsi pukemaan vaaleanpunaisen balettipuvun ja pienen hamosen päälleen. Isosisko pakkasi avuliaana edellisenä iltana balettikassia Purkalle ja sujautti sinne jo valmiiksi täyttämänsä vesipullonkin. Veden ehdin vielä vaihtaa vähän raikkaammaksi, mutta tältä näytti pienen balettikoululaisen tarvikkeet ( isosiskon vanhat tietenkin).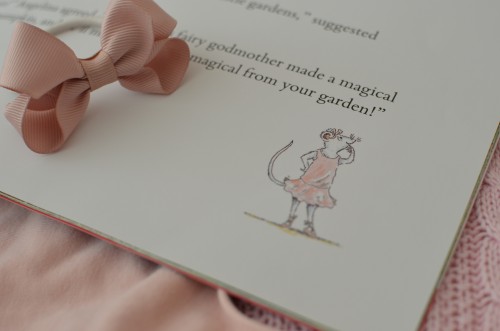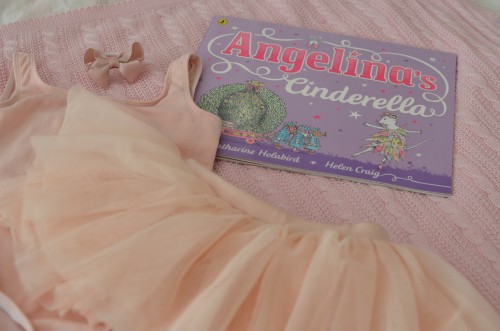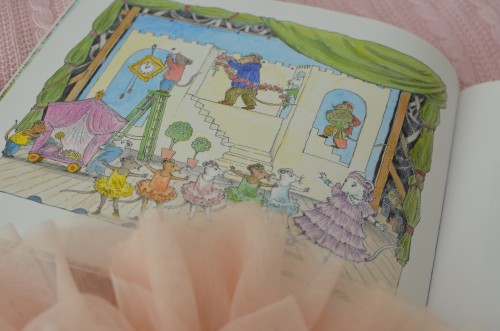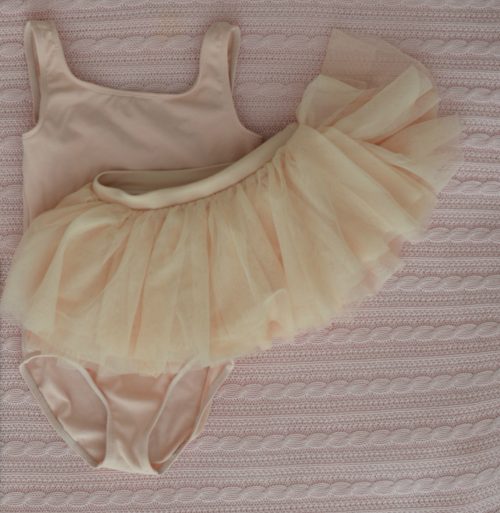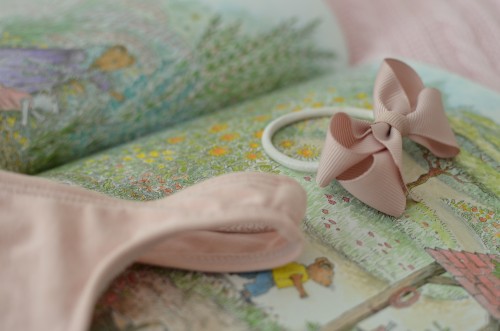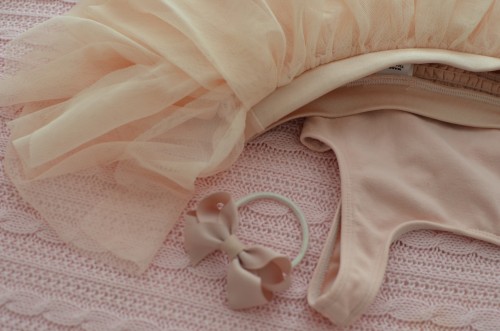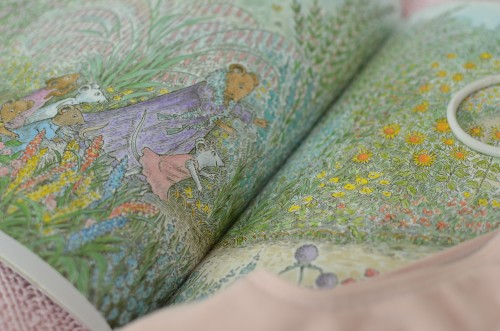 Pienenä lahjana uuden harrastusuran aloittamisen johdosta Purkka sai uuden Anniina Balleriina kirjan. Angelina´s Cinderella on alkuperäisellä kuvituksella olevia Anniina Ballerina kirjoja ( ensimmäinen Anniina kirja on syntynyt vuonna 1982, eli tämäkin pikku ballerina hiiri on jo yli kolmekymppinen). Kirjasarja on hurmaava, se sopii erityisesti kaikille pikkuisten hiirten ja baletin ystäville.  Niissä on myös sopivassa suhteessa tekstiä ja kuvia iltasatukirjoiksi.
Little Miss Bubble Gum started ballet this week. She has been so looking forward to it the whole summer. As a little gift and as encouragement to her new hobby we gave her this Angelina Ballerina book. We are big fans of these original Angelina books with the lovely illustrations. If you have a little ballerina then I warmly suggests you look in to these if they are not familiar to you yet. They are just lovely and have the perfect picture and story ratio for bedtime for little girls. Her ballet outfit is from Bloch and a hand me down from her big sister. The bow hairband is from Petite Olivia.
Have a great weekend! We already escaped the city lights and left for a long weekend on the island where I´m looking forward to rainy days spent with friends and family. We will put on our rain macs and wellies and listen to the waves hitting the rocks while the wind blows our hair around and the rain whips our faces. Then we will make some hot cocoa and sit by the fireplace and later we´ll heat the sauna and go swimming in the stormy sea. By Sunday the weather should have cleared up a little and it´s the perfect opportunity to go scavenger hunting for things that the storm may have brought us. 
Hyvää viikonloppua,
Latemamma