Purkan ja Hattaran serkuilla on pieni kasvimaa oman kerrostaloyhtiönsä pihalla. He kasvattavat siellä mm. perunoita, herneitä ja yrttejä. Niinpä tiesin heti kun näin nämä puutarhatyökalut Hedgehog shopissa, että ne olisivat täydellinen lahja pikku puutarhureille. Kastelukannu, työkalusetti ja hanskat tuntuvat todella kunnollisilta, ovat metallia ja puuta ja hanskat todella vankkaa tekoa. Ne sopivat myös varmasti monen vanhemman silmiin koska näyttävät ihan oikeilta aikuisten työvälineiltä, eivätkä ole muovisia tai pinkkejä.
My girls have cute cousins ( aged 3 and 5 like our girls soon) who love gardening. They live in a building blog where there is a community garden and everyone gets to grow whatever they like there. These little kids have their own little patch with potatoes, peas and herbs. So when I found these cute and practical little gardening tools in the Hedgehog shop I knew instantly they would make for a great birthday present. If you are on a lookout for a cute present that I think no parent would dislike either or have little gardeners of your own then I might suggest these to you as well.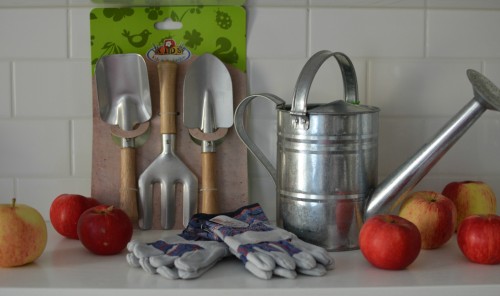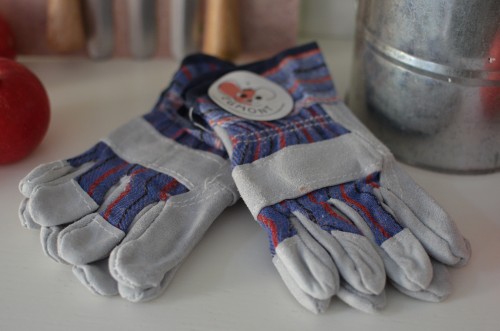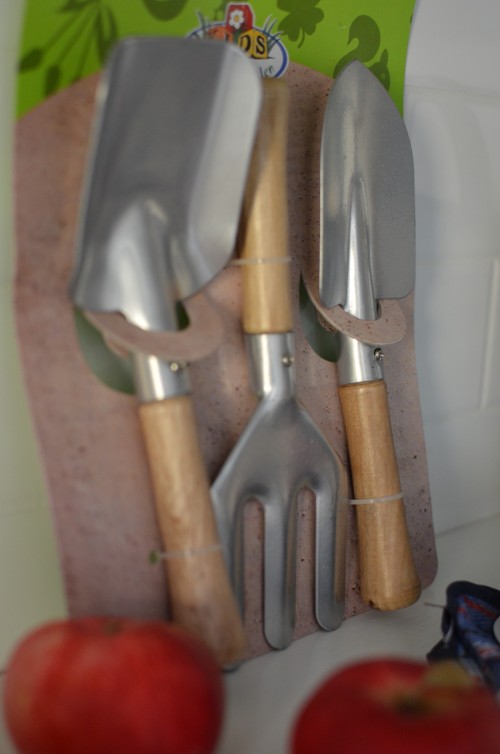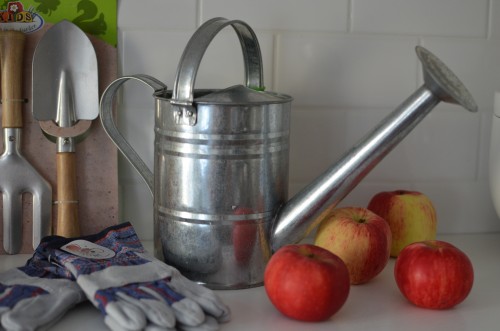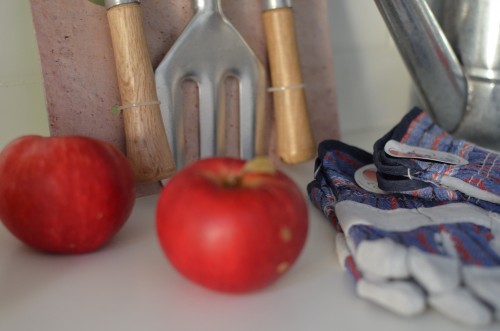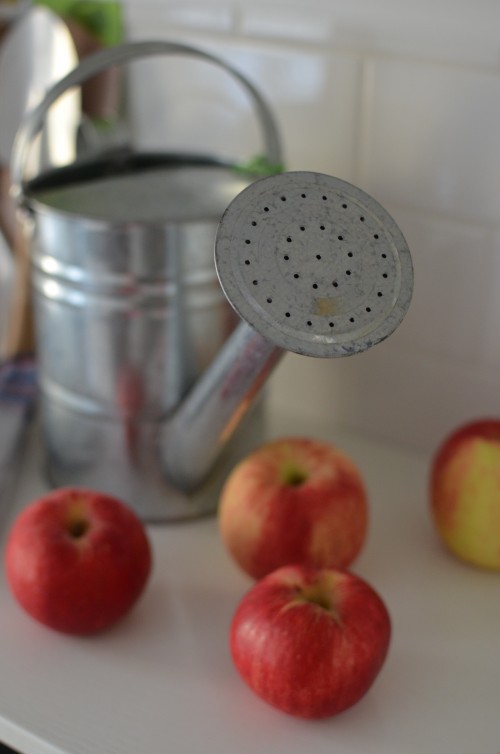 Nämä lahjat annoimme viikonloppuna kun juhlimme serkkujen synttäreitä todella hauskoissa ja värikkäissä taiteilijajuhlissa. Autoin kälyäni juhlien sunnittelussa ja järjestelyissä. Jos haluat katsoa ideatauluani näihin juhliin liittyen, löydät sen täältä.
Have a great day!
Hauskaa päivää,
Lattemamma