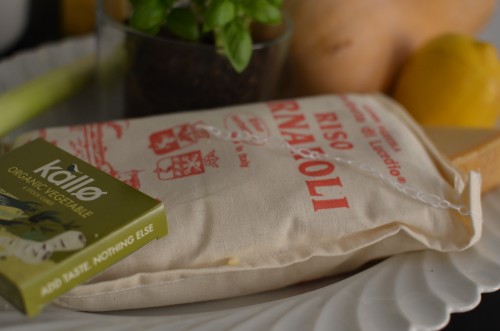 I have shared my basic risotto recipe earlier in Finnish here on the blog and it´s one of my "signature dishes" that a lot of our friends request when they come over for dinner. But at this time of the year it´s nice to add some pumpkin ( I can´t seem to get enough of them lately in any shape or form) so here is an updated version of my recipe. This time I´m sharing it in English, especially for the sake of a good friend of mine who called me one friday a little panicked and asked me if risotto is actually supposed to look and taste like rice porridge ( it isn´t really ). Try this recipe next time…
Pumpkin and sage risotto
1 l of chicken or vegetable stock ( I use veg but the choice is yours)
5 dl arborio or carnaroli rice
1-2 dl white wine ( I often use riesling as I think it seems to go so well with the dish and you can drink the rest with the meal)
1 leek chopped
some pumpkin or butternut squash diced ( about 2 handfuls)
2 tbls lemon juice
1 dl parmesan
1/2 dl fresh basil and 1/2 dl fresh sage
2 tbls honey
black pepper
 2 tbls olive oil
1. Make the stock and add the wine in it. Keep it warm on the stove.
2. Heat the olive oil in a large pan or casserole. Add the rice and leeks and sautée for a few minutes. Add the diced squash and some stock little by little.
3. Keep adding the stock while you keep heat medium low ( simmering). Keep stirring and adding stock for maybe about 30 minutes. When your risotto starts to form a nice consistency, a little al dente add the lemon juice, parmesan and honey. Stir in the herbs and season with black pepper. I like to add some honey to cut down the acidity of the wine and lemon but it´s optional, butter is a good option too or maybe a bit of both. Serve with some extra parmesan grated on the top.
For the amount of pumpkin or squash I used about 1/4 of the one showing in the picture. The rest I steamed soft and puréed and it´s now waiting in two bags in my freezer for a pumpkin pie and for some home made butternut squash and browned butter & sage ravioli.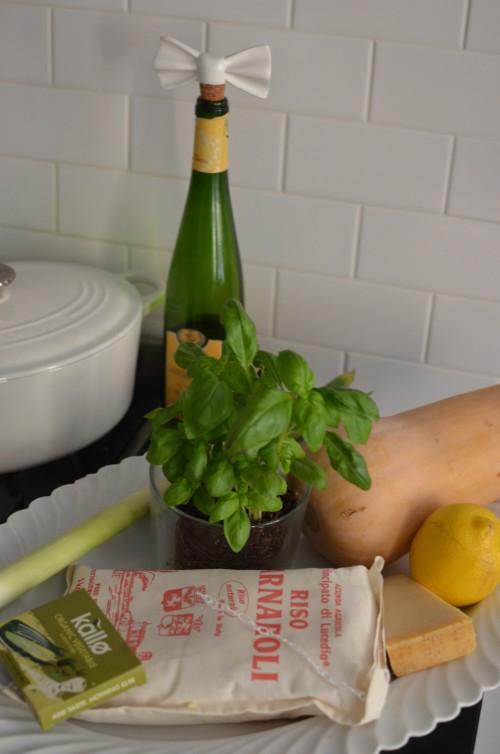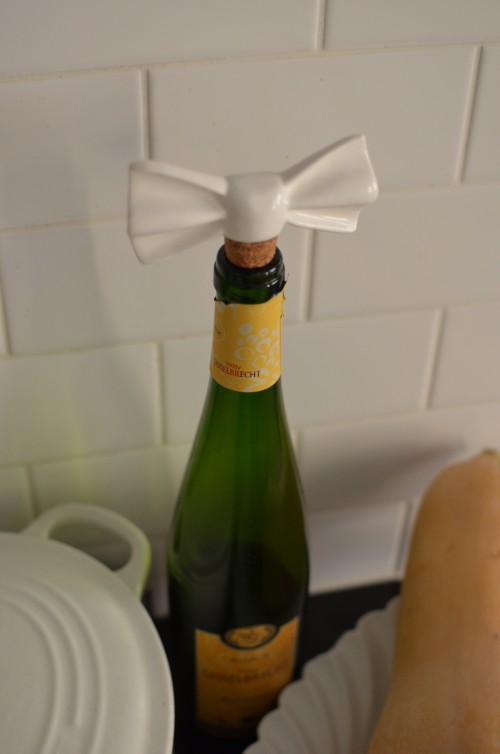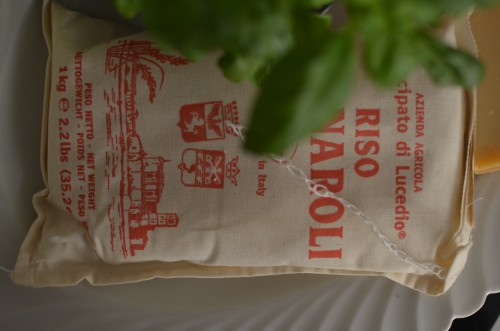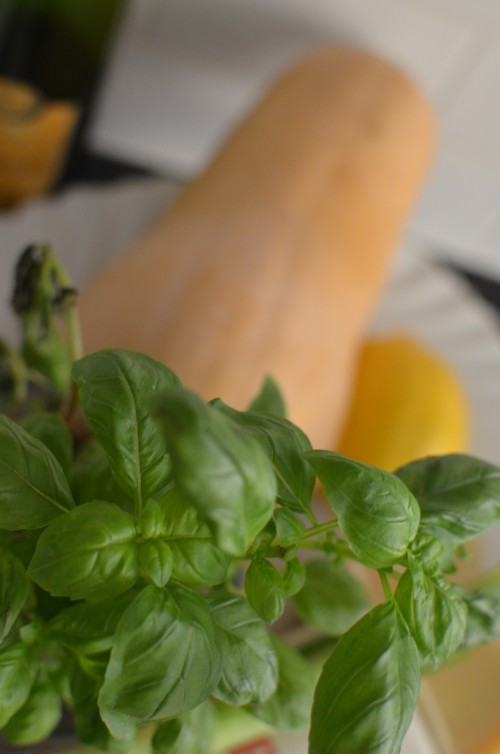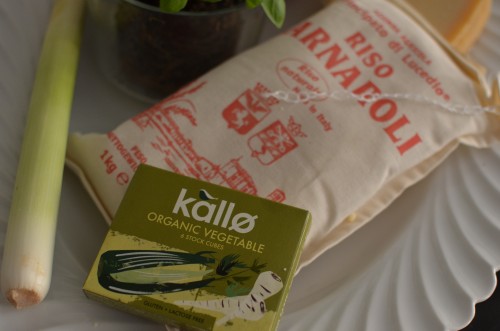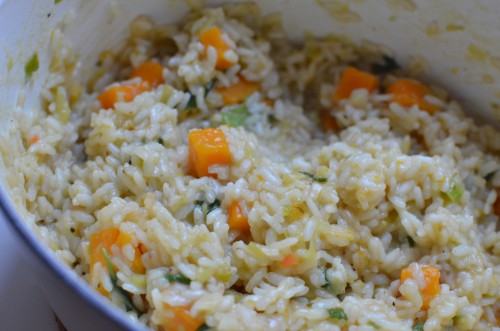 Tällä kertaa risotto reseptini englanniksi. Löydät suomenkielisen ohjeen täältä. Lisäsin risottoon heti alkuvaiheessa kuutioitua voikurpitsaa pari kourallista ja basilikan lisäksi loppuvaiheessa myös salviaa. Tämä ei ole viimeinen kurpitsa-aiheinen blogikirjoitukseni tässä lähiaikoina, nimittäin huomenna on luvassa omasta mielestäni ihan erityisen kiva postaus tästä aiheesta. Jostain syystä kurpitsat valtaavat alaa ajatuksiltani aina tässä vaiheessa vuotta.
Bon app!
Lattemamma