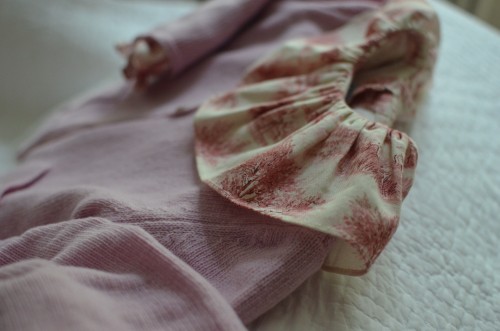 So I have new favourite outfits for the girls! They are just too cute for words. They are from a Portuguese/ Spanish brand Sal & Pimenta. The designer Maria Teresa Costa Salgado gets inspired by her travels around the world and has the cutest little girl Maria who is the model on the look book. Isn´t she adorable?  You can order these through their Facebook page through private message and they are made per request. She is super nice and helpful so just send her a message and she will help you with any questions. The sizes range from 3 moth old baby to 12 year olds and the prizes are between about 20-45 € depending on an item. We got to choose something for the girls and ended up with a gorgeous dress for Cotton Candy ( as she chose herself) and the cutest little shorts and a shirt for Bubble Gum. The fabrics are super soft and the clothes well made ( in Portugal). The girls wore these to a friends birthday party on Sunday and I have to tell you everyone commented on how cute they looked. And I must agree although I´m definitely biased.  I especially love the shirt and shorts combo on Bubble Gum. I felt like squeezing her all the time she was so cute. These are the kind of clothes that are not just for parties but very usable for daycare too as they are machine washable cotton, corduroy and viyella ( mix of cotton and wool) and not "too festive" to wear every day ( you can wash them at 30 °c). But they do have that little something extra not very common in Scandinavian design. Frilly collars, nice patterns and big bows that look super cute, especially on smaller girls. Sal & Pimento also has peter pan collared button down shirts that are just perfect. I know exactly what my girls will be wearing for their daycare photo this year! We paired these with matching cardigans from La Coqueta that go perfectly with these outfits and the girls have sported their brand new cat ear headbands since the day they came. A must have item! They are just too cute not to have ( and La Coqueta gives you a free pair on an order over 25 £ until 5th of November).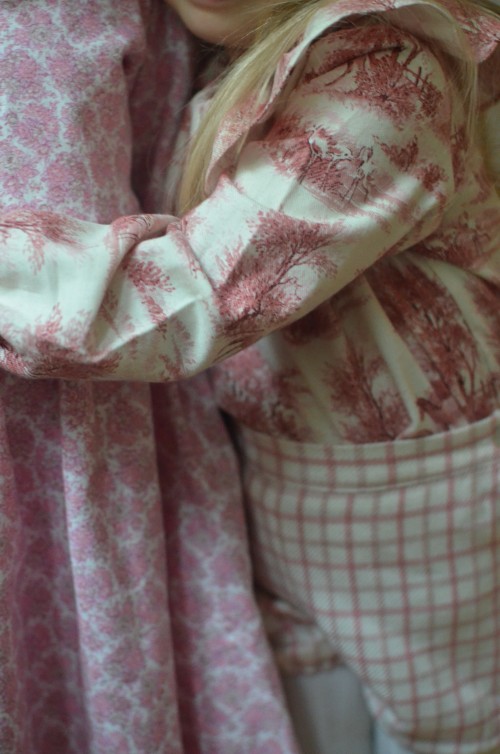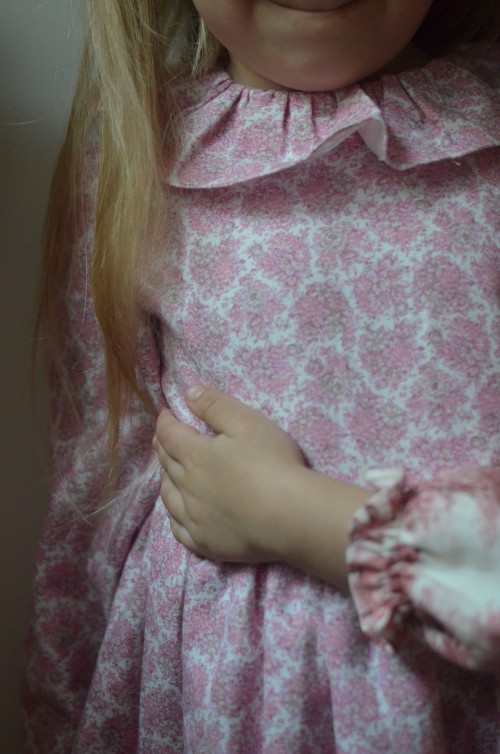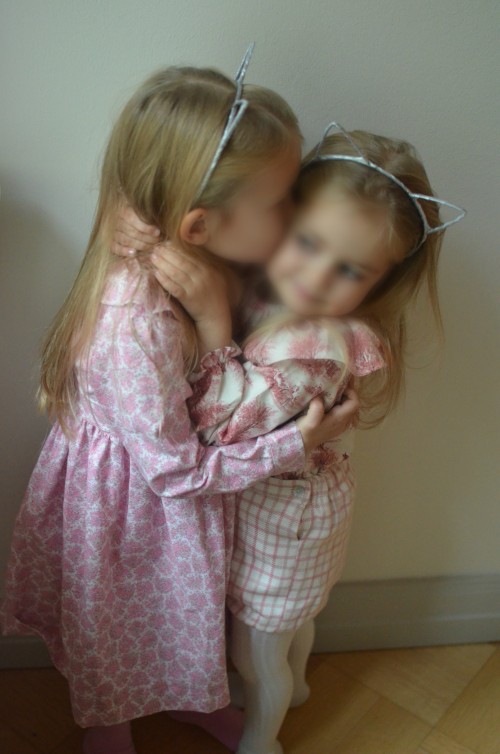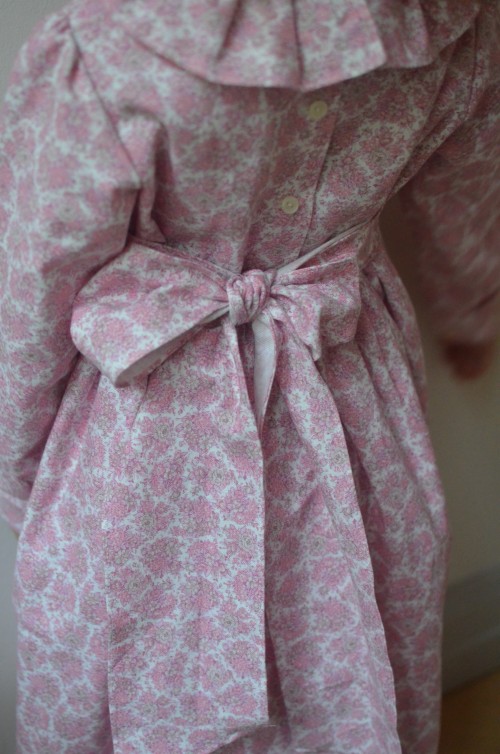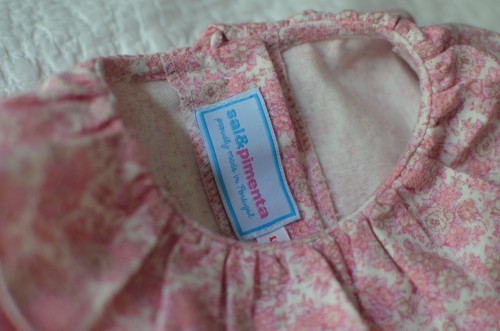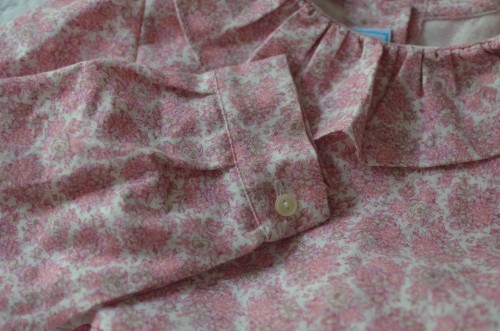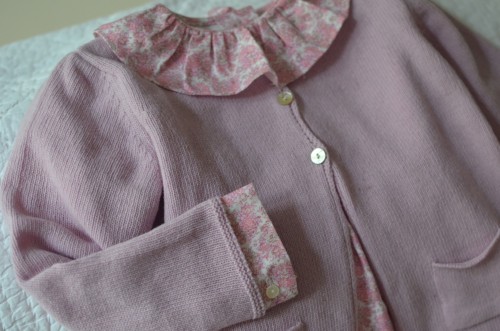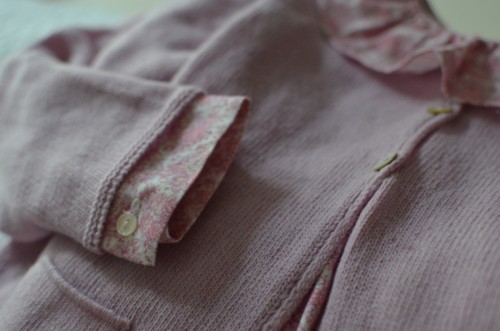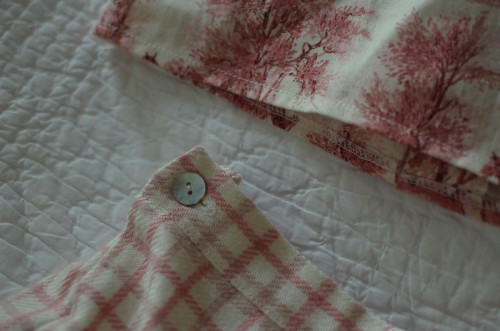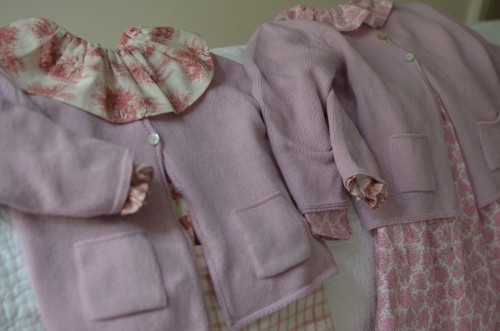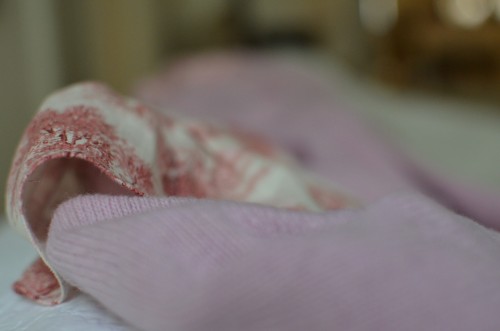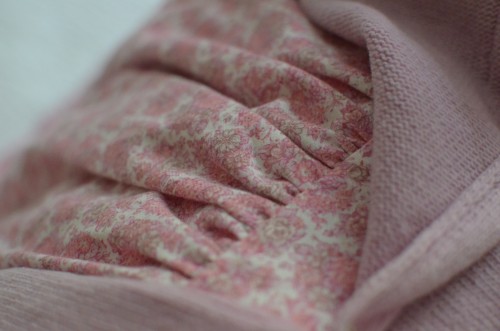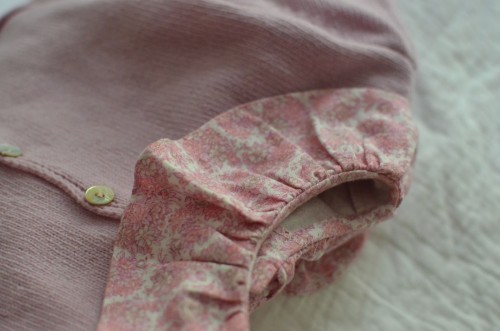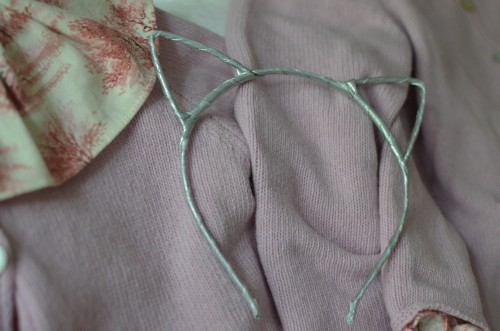 Nämä ovat tämän hetken suosikki asuni tytöille! Saimme valita Portugalilais/Espanjalaiselta merkiltä Sal & Pimenta ihanat asut tytöille. Valinnan vaikeutta oli, mutta Hattara valitsi lopulta itselleen mekon ja Purkalle valitsin paidan ja sortsit. Asuja voi tilata niiden suunnittelijalta Maria Teresa Costa Salgadolta heidän Facebookin sivujensa kautta. Se voi tuntua hieman erikoiselta koska yrityksellä ei ole muuta nettisivua, mutta hän on kyllä todella ystävällinen ja avulias ja neuvoo varmasti kaikessa. Asut tehdään tilauskohtaisesti, joten mitä vaan vaatetta voi tilata juuri omassa koossaan. Koot vaihtelevat 3 kk vauvasta 12 vuotiaaseen. Maria Teresan oma super suloinen tyttö, pikku Maria, näkyy lookbook kuvissa. Eikös olekin ihana pikkuinen? Olen ihan rakastunut näihin asuihin. Aivan erityisen söpö on Purkka pienissä sorteissaan ja röyhelöpaidassaan. Näissä on selkeästi vähän enemmän kaulusta ja isompia rusetteja kuin skandinaavisissa vaatteissa, mutta mielestäni ne sopivat todella söpösti pikkuisille tytöille. Me yhdistimme asut näihin väreiltään sopiviin La Coquetan neuletakkeihin ja tällä hetkelä tytöillä on ollut päässään jatkuvasti La Coquetan kissankorvapannat. Ne ovat niin söpöt päässä, että tällaiset pitäisi olla jokaisella. ( Onneksi ne saa huomiseen 5.11. asti vielä kaupan päälle jos ostaa La Coquetasta yli 25 £ ostokset.) Jouluksi olisi ihana hankkia tytöille punaiset sortsit ja valkopunaiset kauluspaidat. Kunpa vaan vaatekaapissa olisi tarvetta vielä muutamalle asulle…
Suloista päivää!
Have a cute day!
Lattemamma
Tämä blogikirjoitus on tehty yhteistyössä Sal & Pimentan kanssa. Nämä ovat kuitenkin aidosti lempiasuni tytöille tällä hetkellä!