Early bird gets the cardamon-vanilla scented seeds
Hyvää huomenta aamuihmiset ja muutkin! Uskon, että kaunis kahvi ihanasta kupista maistuu paremmalta ja sama koskee kaikkia aterioitakin. Erityisesti olen sitä mieltä, että aamiainen nautitaan usein kiireessä ja estetiikka jää vähän vähille. Jos sinulla on hetkin aikaa, niin kokeile joskus vaikkapa tätä suosikki yhdeistelmääni, paahdettuja siemeniä luonnonjugurtin kera ja lisäksi tuoreita marjoja ta hedelmiä. Nämä siemenet on maustettu vielä kardemummalla ja vaniljalla joka tekee aamiaisesta erityisen maistuvan ja tuoksukin on huumaava. Tällä kertaa hedelmien virkaa toimittaa appelsiini carpaccio kuumalla hunajalla silattuna ja mintunlehdillä raikastettuna. Omaan aamiaiseeni tosin kuuluu aina myös ainakin yksi kupillinen hyvää kahvia kuumalla maitovaahdolla kuorrutettuna. No rehellisyyden nimissä aika harvoin vain yksi…
Good Morning! Are you a morning person? What about a breakfast person? I love breakfast and brunch foods. Eggs, waffles, croissants. I also love porridge if it´s well made and fresh fruit and berries just make a breakfast. But on a regular morning I don´t stuff my face with white breads or so. I´m sure I have mentioned before that my favourite breakfast on a regular morning is coffee… just kidding. Well not quite. A lot of coffee and then some natural yoghurt with some toasted seeds or nuts. And some fresh fruit or berries to go with that too. But even that can use some changing up a bit every now and then. This time I spruced the toasted seeds by adding some vanilla powder and some cardamon to it. And the oranges I sliced up in a mandolin to make a carpaccio of sorts. I drizzled some hot honey on top and fresh mint for a great taste combination. Sometimes having the same thing in a bit prettier way and with an added little something can change the whole thing in to special treat. This is what you need for the nut mixture…
Toasted Seeds
a handful of sunflower seed
a handful of pumpkin seed
3 tbls toasted flaxseeds
1 tsp honey
2 tsp coconut oil
1 tsp vanilla powder
1 tsp ground cardamon ( or to taste)
Toast the seeds on a dry pan. Add the coconut oil and honey. It´s not necessary to add these but they do give the seeds a bit of an granola like consistency. Mix the spices and add to your morning yoghurt as you like. It´s also good added on top of your oatmeal, maybe with some extra honey drizzled on in.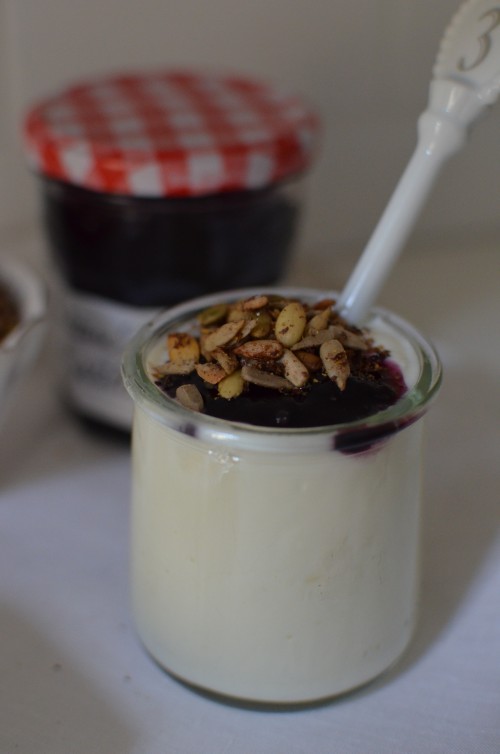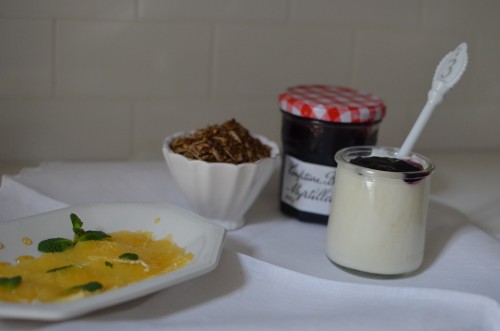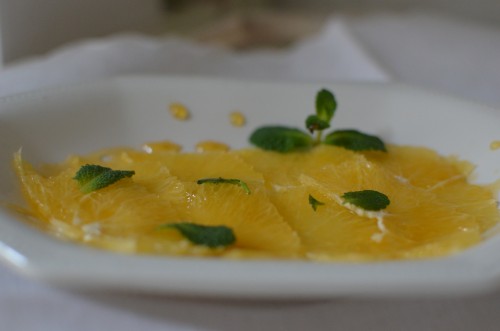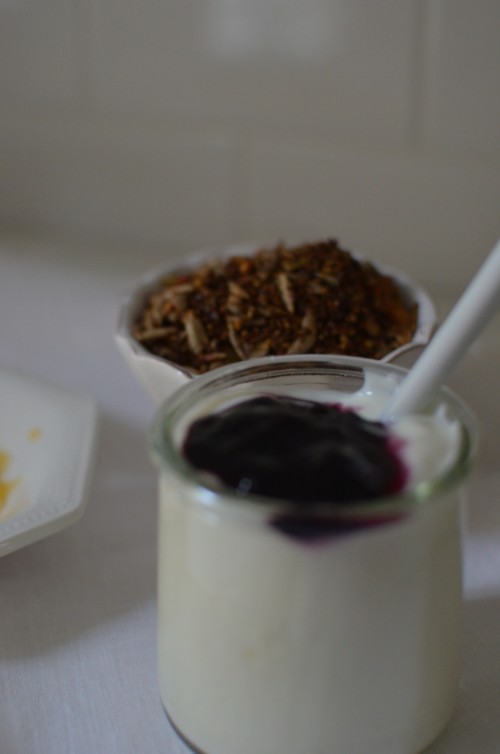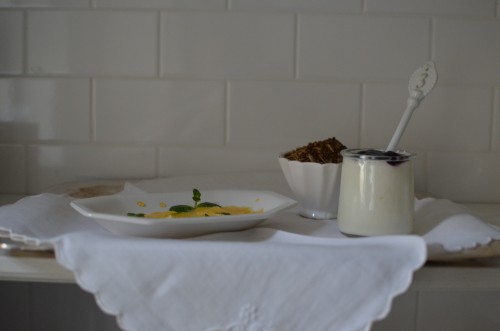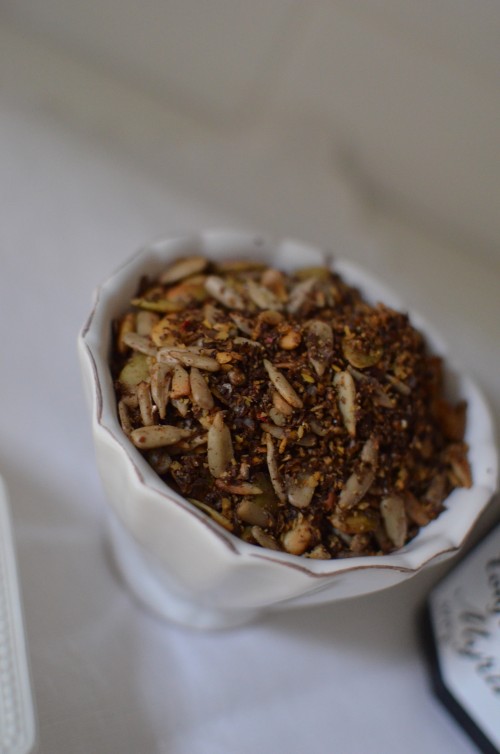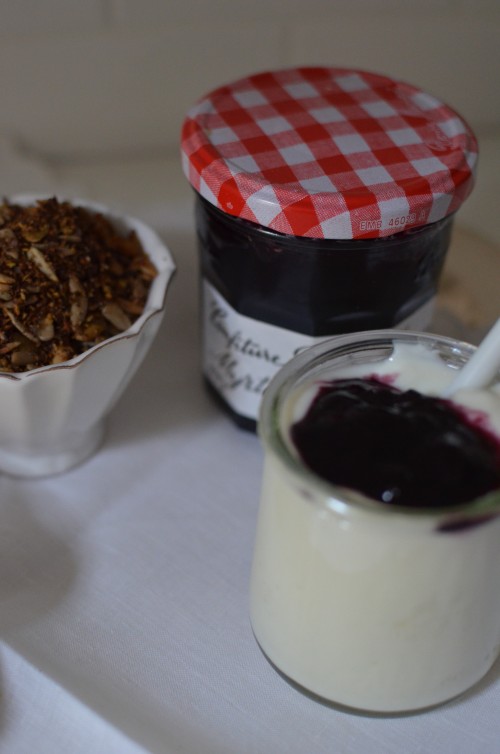 Tomorrow I have another morning related post and if you live in Finland or Sweden also a great giveaway! So stay tuned!
Huomenna lisää aamuaiheesta ja aivan super kiva arvonta!
Lattemamma
p.s. Did you end up watching a movie over the weekend? I watched Woody Allen´s Magic In The Moonlight. The scenery of Southern France, that era and music was lovely and the movie was light and fun although not the best I have seen. But a good movie to watch with a glass of red wine and a tired mind.