Over the long weekend we had with the girls we managed to decorate a big bunch of cute cookies, get soaked in the playground, watch The Sound Of Music and paint easter eggs. I blew 15 eggs and washed them and the next morning we painted them and hung them on the gorgeous tall pussy willow branches my friend brought over. We added some Beatrix Potter characters and feathers too. This is how it looks like…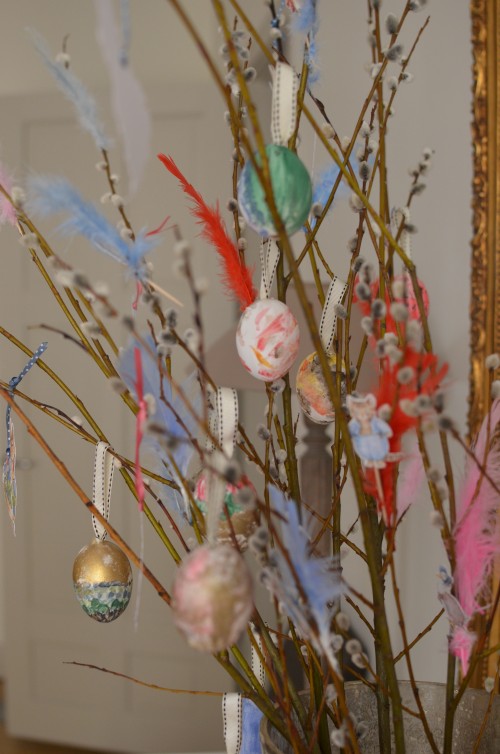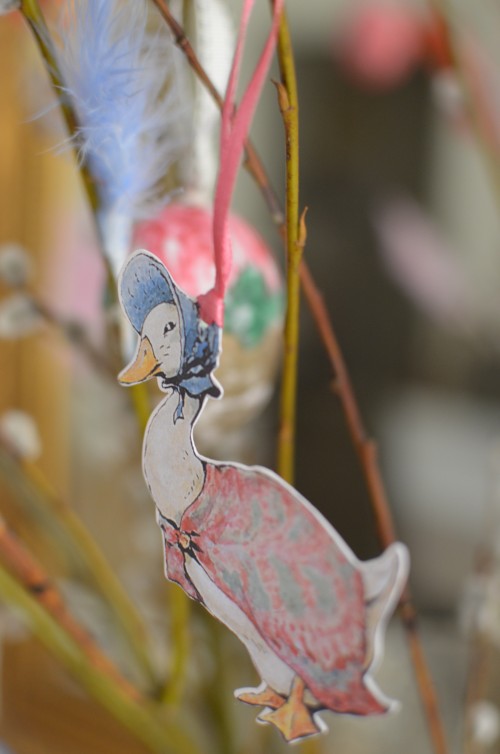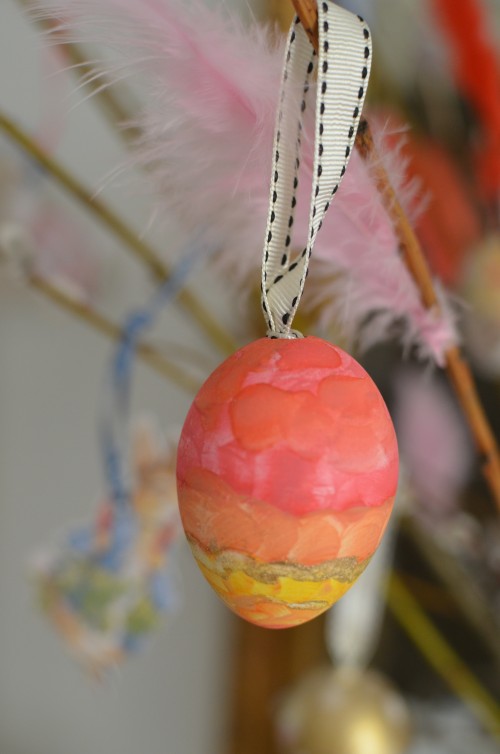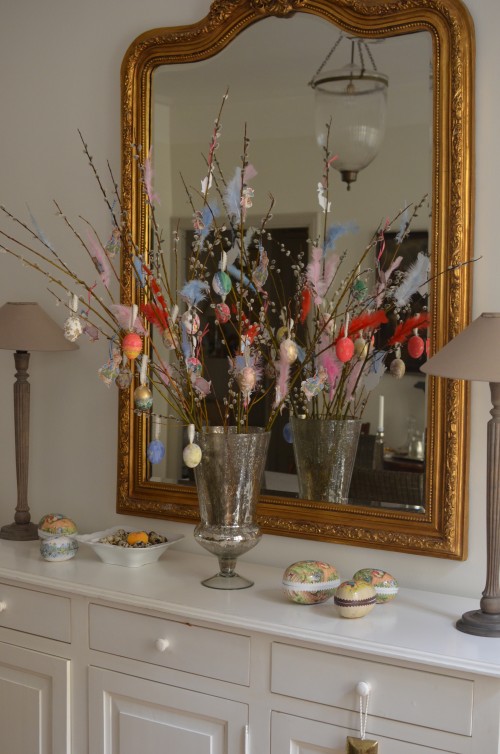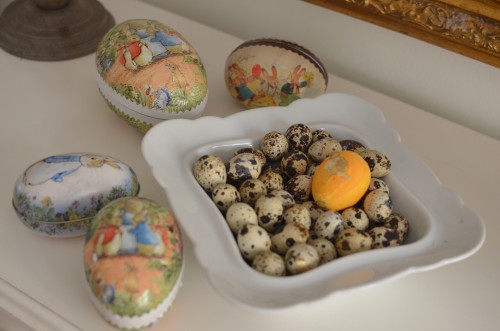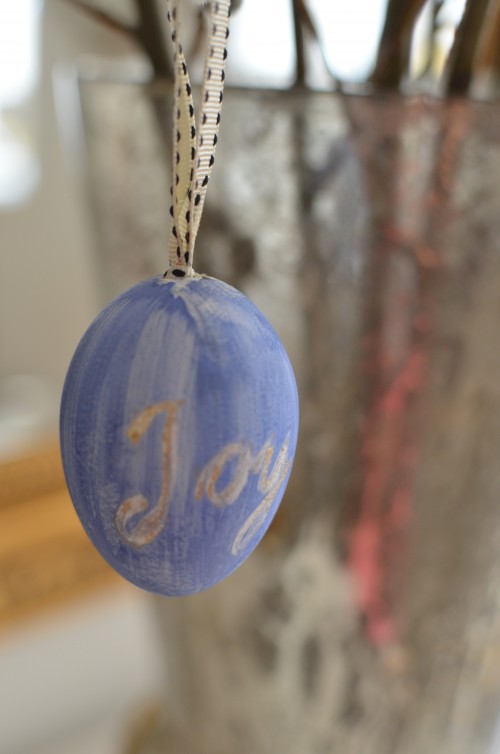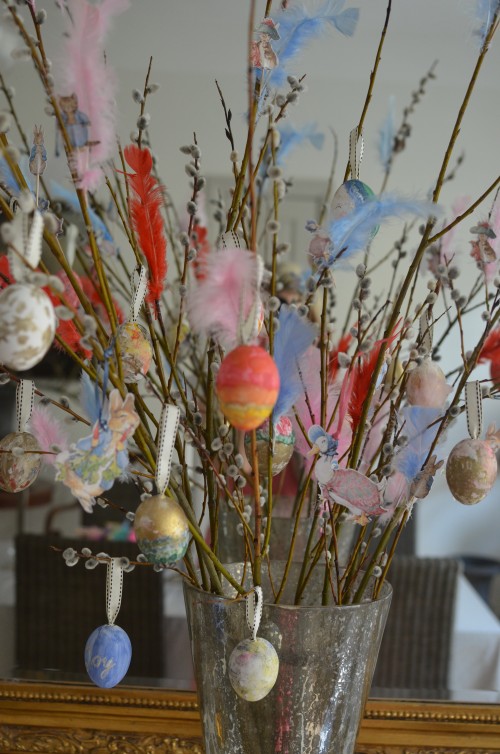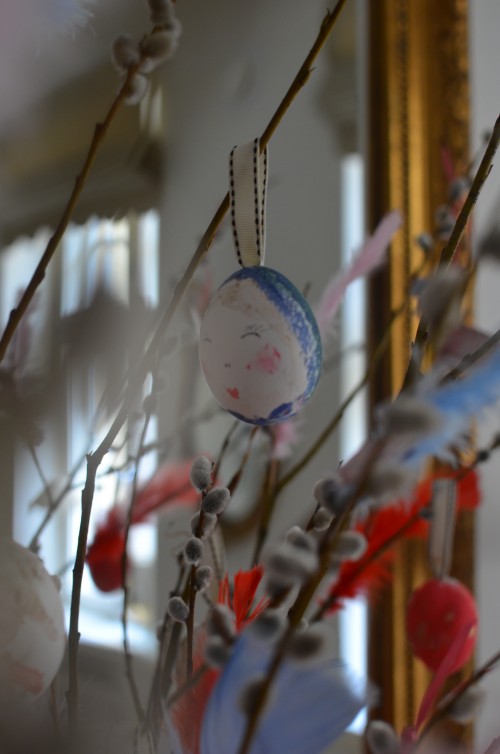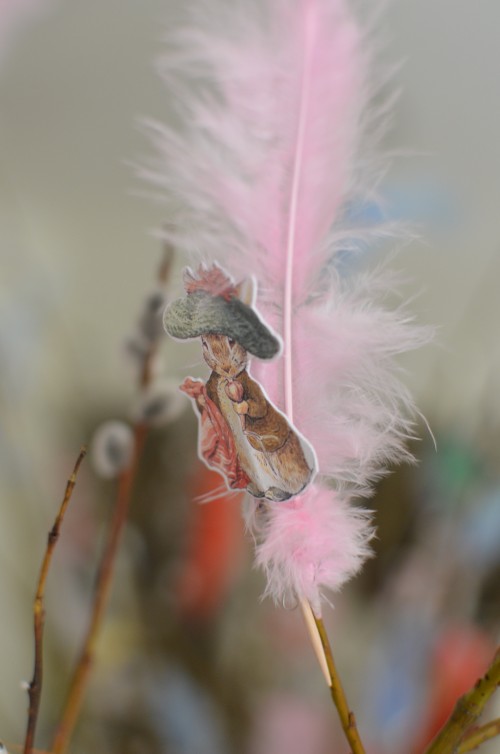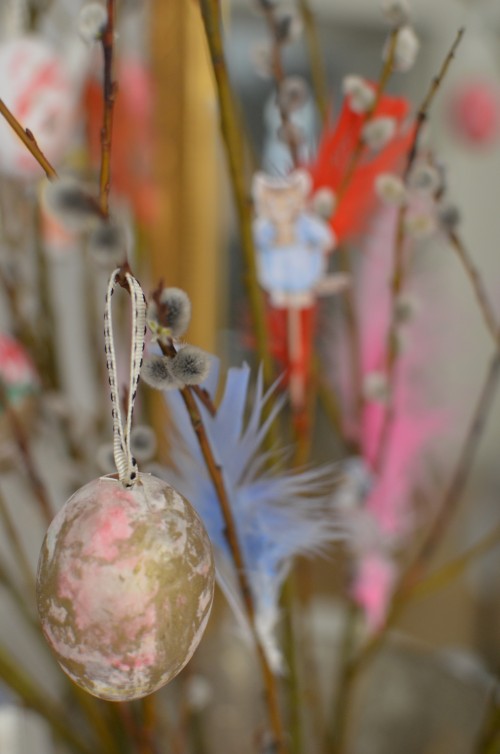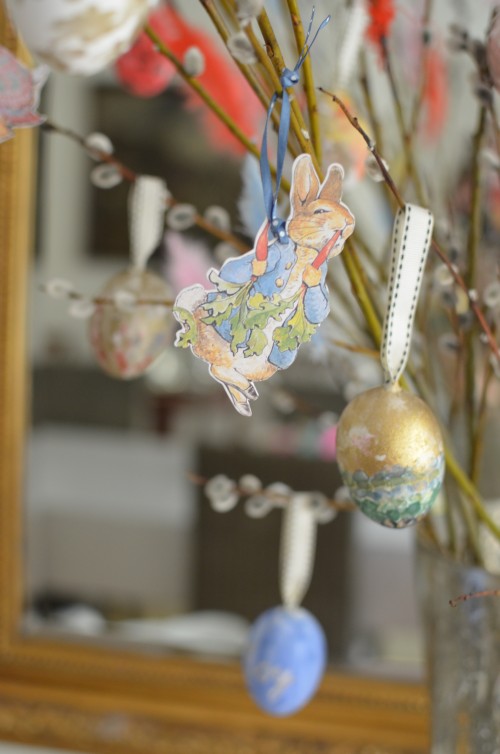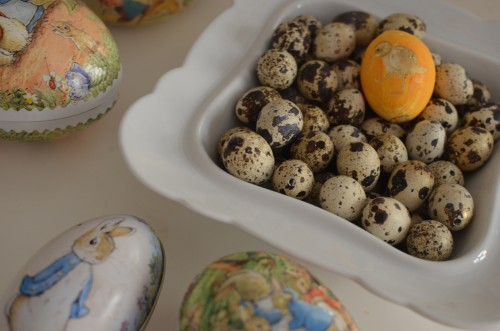 Maalasimme viikonloppuna munia, ripustimme ne nauhalla kauniisiin pajunkissan oksiin ja lisäsimme vielä hieman Petteri Kaniineja ystävineen sekä muutaman höyhenen.
Teitkö jotain kivaa viikoloppuna? Me söimme niitä pupupannareita, kastuimme läpimäriksi puistossa, koristelimme pikkuleipiä ja katselimme parikin elouvaa. Nyt toivotan sinulle ihanaa viikon alkua!
Have a great start for the week!
Lattemamma