I baked some lemony cookies for me and the girls to decorate. I used my sugar cookie recipe ( it is a winner! It´s similar to this one that is in English) but substituted vanilla for lemon extract and added the grated rind of a lemon too. I also added some lemon extract to the icing. And I let the girls do whatever they wanted with their cookies. Bubble Gum obviously went a little crazy with sprinkles but Cotton Candy was quite restrained and tried different techniques and made pretty pearl necklaces for the chicks and bunnies. I love how they decorated their cookies ( you can see them here). I made polka dot bunnies and chicks that will be cute for an after school snack before the Easter holiday starts.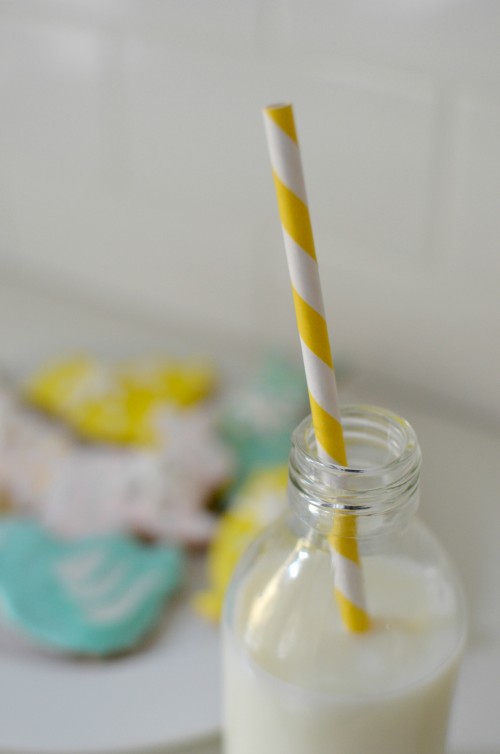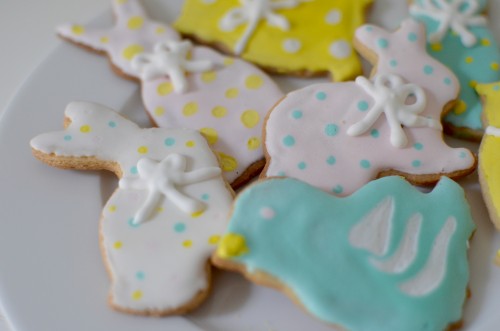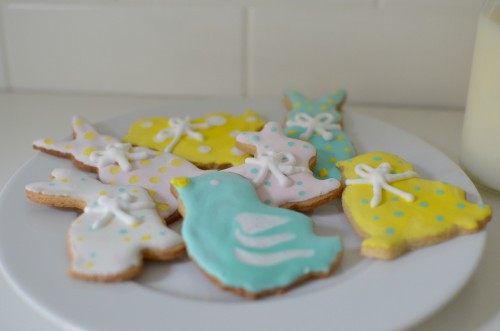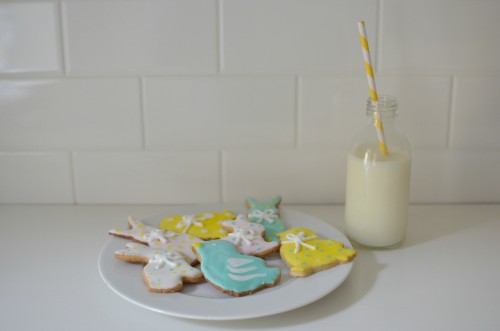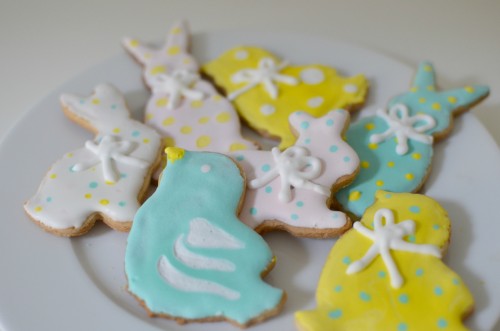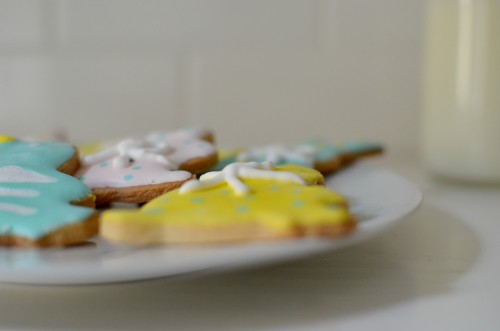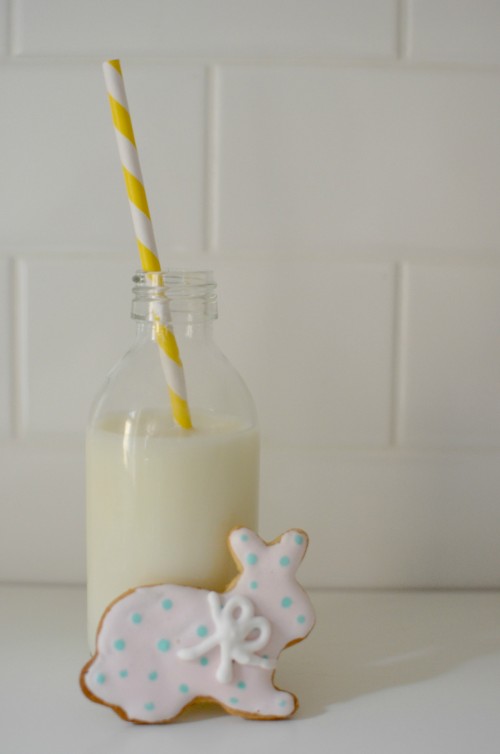 Koristelin tyttöjen kanssa viikonloppuna sitruunakeksejä. Niistä tuli todella herkullisia ja mielestäni ihan söpöjäkin. Käytin samaa sokerikeksireseptiäni kuin aiemminkin, mutta lisäsin vaniljan sijaan sitruunauutetta ja yhden sitruunan raastetun kuoren. Koristelut teimme pursotin pussin sijaan vain jätskitikkuja apunamme käyttäen. Se on lapsille huomattavasti helpompaa. Pikeeri kannattaa jättää hieman jämäkämmäksi niin se levittyy hyvin tikulla. Pilkut on tehty toisen väristä pikeeriä kuorrutukseen tiputellen. Jos haluaisi, että pilkut ovat koholla kannattaa odottaa edellisen kerroksen kuivumista ja sitten pursotella pilkut erikseen. Rusetit tein juurikin näin, eli pursotinpussilla ja pienipäisellä tyllalla jälkikäteen jo kuivuneelle keksille.
Lattemamma
p.s. Tyttöjen kekseistä tuli mielestäni aivan mielettömän söpöjä, niistä kuvia blogin FB-sivulla.
edit. Blogissa oli tänään hieman ongelmia kuvien latauksen kanssa, mutta nyt teknikaali on selvitetty…