Palmusunnuntaina käy taas oven takana rapina kun pienet noidat hiippailevat pajunoksien kanssa namusia itselleen virpomassa. Virpomisperinteessä sekoittuu Länsi-Suomalainen pakanaperinne jossa pukeudutaan noidiksi ja Itä-Suomalainen ortodoksiperinne jossa pajunoksat siunattiinn lauantaina kirkossa ja sunnutaina niillä virvottiin onnea ja terveyttä sukulaisille ja ystäville. Nykyään pienet trullit liikkuvat yleensä naapurustossa ja virpovat itsetehdyin oksin toiveenaan ehkä enneminkin hyvä karamellisaalis kuin terveyden toivominen. Suloisia pikkuisia noitia, pupuja ja kissoja odotellaan kuitenkin myös meidän ovemme taakse ja heitä varten on varauduttu namusilla.
This Sunday we are expecting little witches to ring our doorbell. They come bearing decorated pussy willow branches and chant an ancient song wishing health and happiness. As a reward for the branches they get sweets that the children put in little baskets they are carrying around with them. This tradition actually mixes two old traditions. It was a pagan tradition to get dressed as witches and an Orthodox tradition to bless pussy willow branches in church on Saturday and then give them to relatives and friends on Sunday for good health and good luck. Today these traditions are combined and I doubt many of the children or even the parents really know the old Orthodox custom behind it. I only learned about it as an adult. But we are more than happy to receive pretty branches and give Easter candy as a reward. I have a whole candy bar ready for the little ones. The only problem with living in the centre of Helsinki is that all the front doors for the buildings are locked so receiving as many chanters as in suburban areas is not very likely. But our doorbell has rung a few times in the past years. So we are optimistic. And waiting with these so do come by…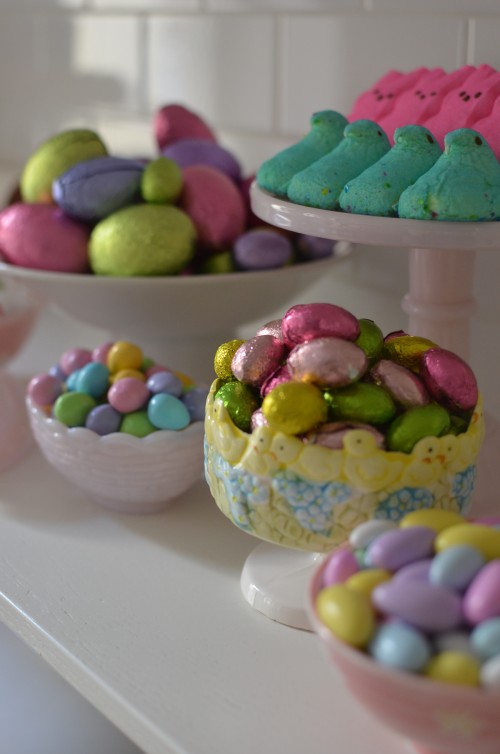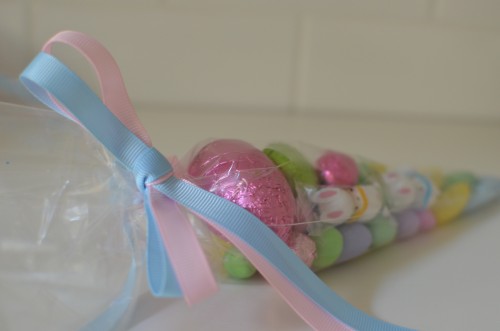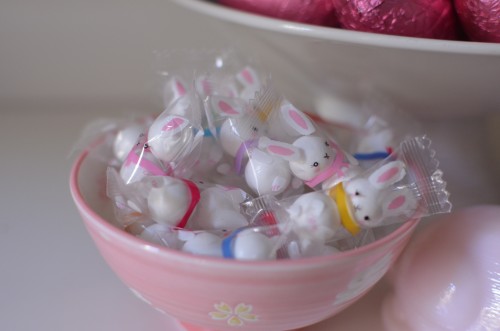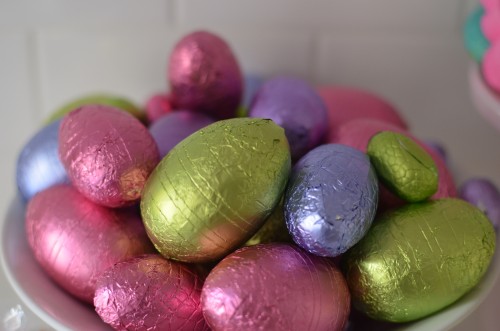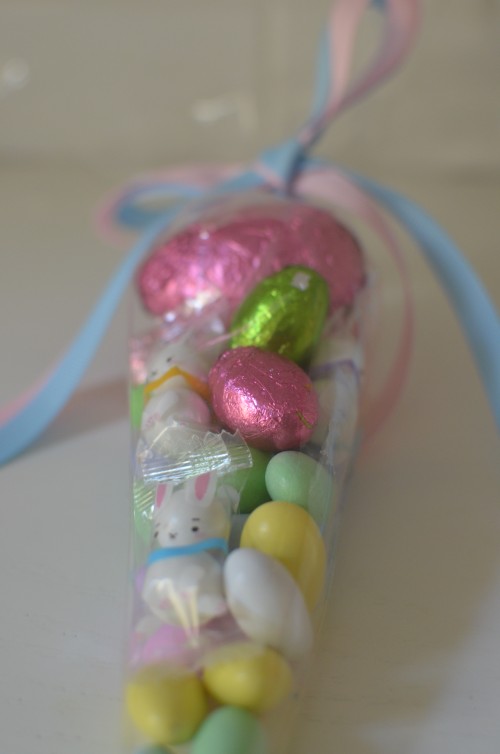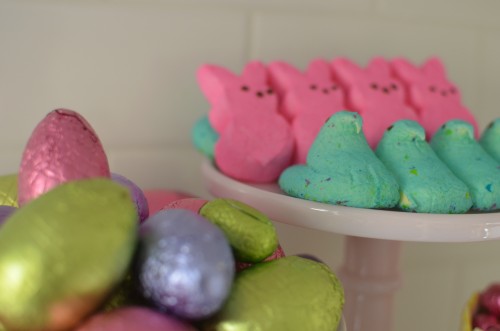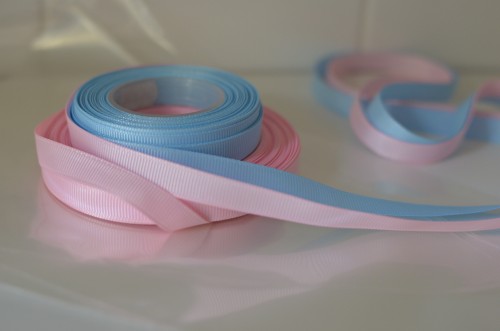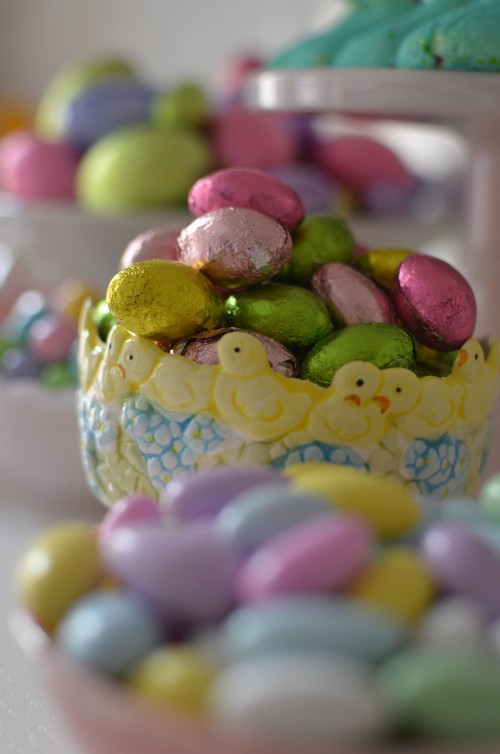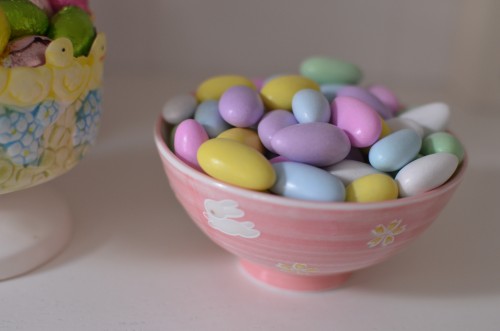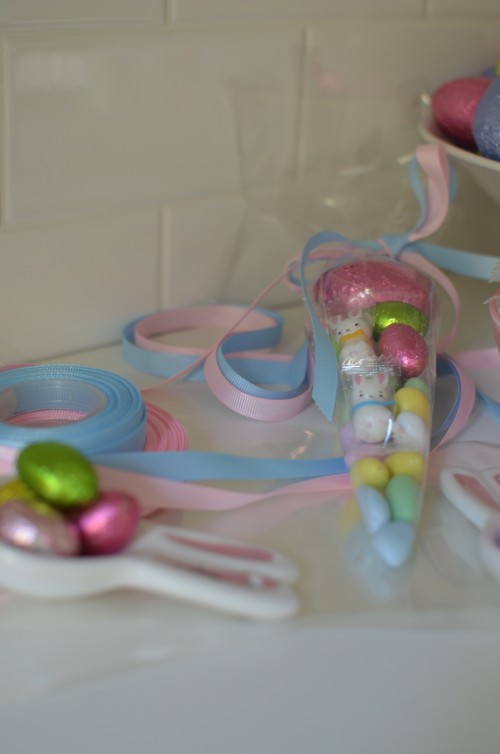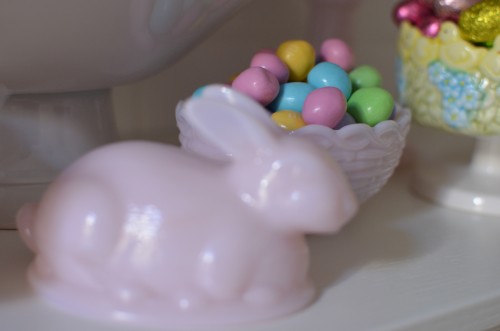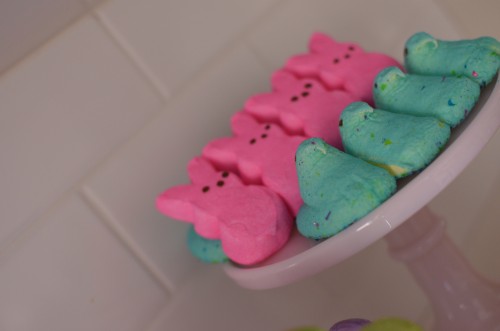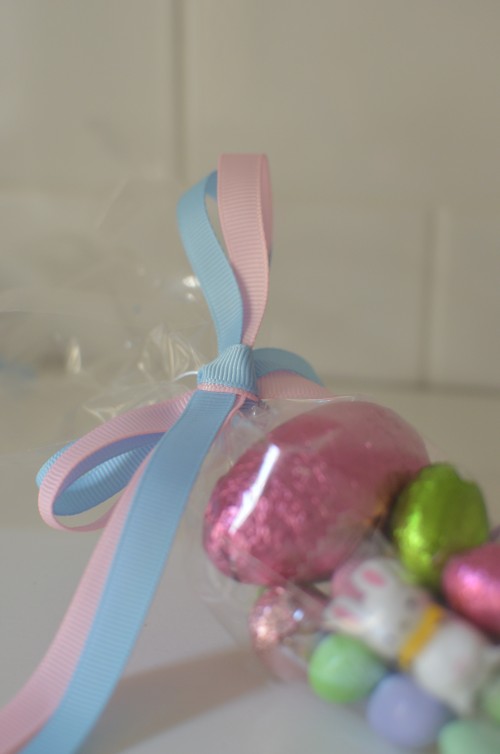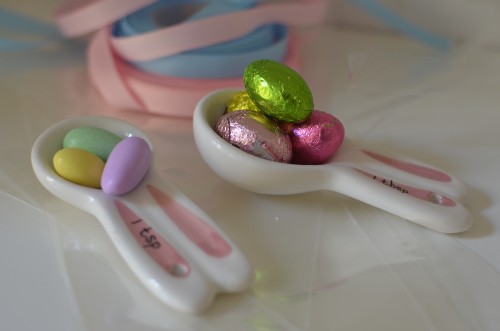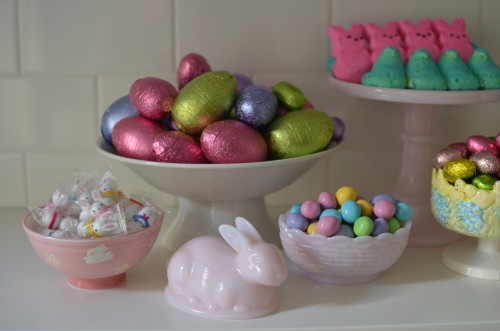 Leppoisan lempeää viikonloppua! Jos pohdit mitä kivaa voisi viikonloppuna puuhailla, niin me kävimme Hattaran kanssa eilen katsomassa Tuhkimo-elokuvan ja se oli aivan ihana! Täällä maalataan tänään pääsiäismunia. Puhalsin eilen illalla 15 munaa tyhjäksi joten maalattavaa riittää…
Have a sweet weekend!
Lattemamma
p.s. Remember these for Easter.