Sain yhteistyössä Gauhar shopin kanssa uuden Bolga-korin. Olen ihaillut bestikselläni tätä koria jo kauan ja nyt minullakin on omani. Bolga korit valmistetaan käsin Ghanassa ja ne ovat todella kestäviä sekä kauniita. Tyylikäs ja trendikäs Babyccino bloggaaja ja Instagram sensaatio Courtney Adamo pitää vastaavia koreja ympäri asuntoa lelujen säilytystä varten ( voit katsoa kuvan vaikka täältä ja täältä.). Itse ajattelin ottaa korin kauppakassiksi. Sitä on todella miellyttävä kantaa yhden kahvan ja nahkaisen vahvikkeen ansiosta. Se on myös juuri täydellinen saareen ja meidän ruokaostoksemme kulkevatkin ensi kesänä saaren ja kauppaveneen väliä kauniissa bolgassa. Laskenko teille taas viikkoja? Niitä ei ole enää monta!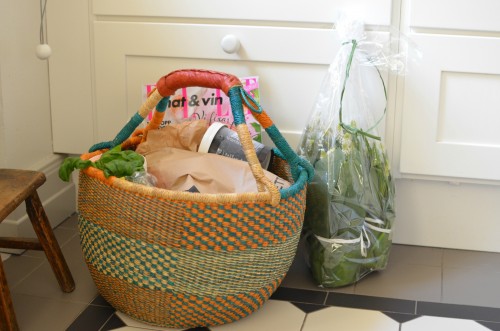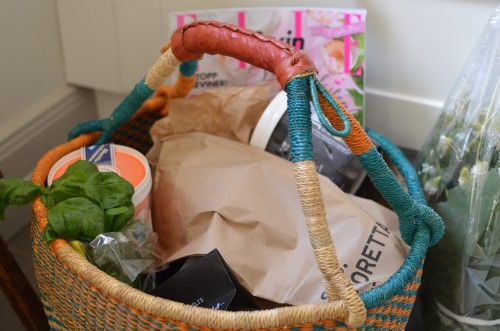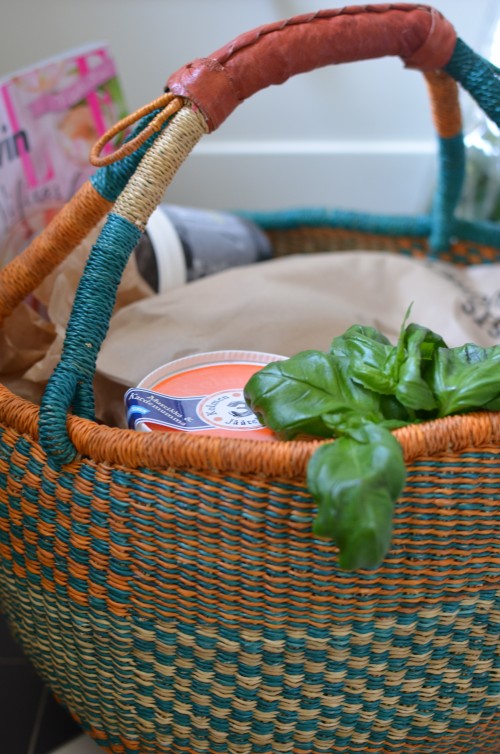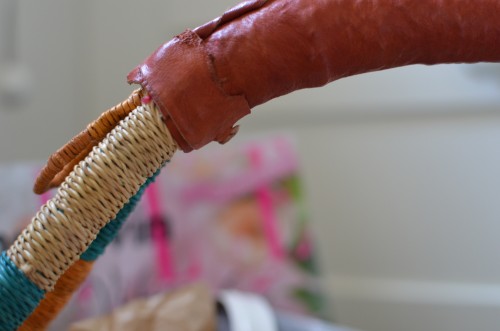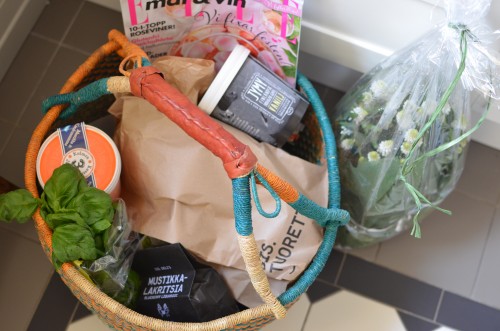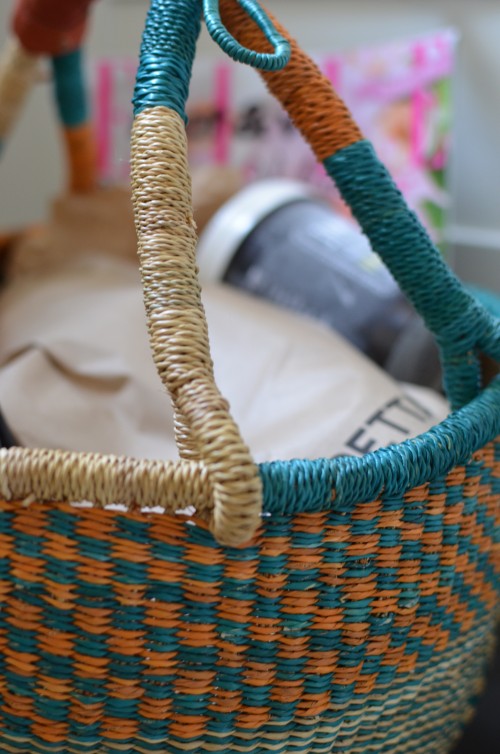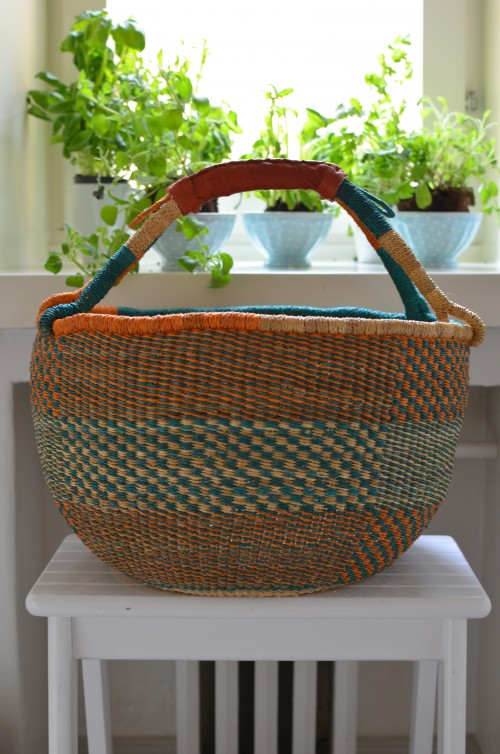 Gauhar shop pitää nyt viikonloppuna Pop Up kaupan osoitteessa Satamakatu 5 klo. 11-17.00 (18. & 19.4). Itse yritän ainakin ehtiä paikalle! Viereisestä Italialaisesta Signora delistä saa nimittäin erinomaista kahvia ja yleensä myös itse tehtyä talialaista gelatoa. Jos aurinko paistaa sitä on kiva istua syömään ulos Tove Janssonin puistoon. Rakastan Katajanokan tunnelmaa muutenkin. Olen muuten asunut ensimmäisen vuoteni tuossa samaisessa talossa jossa pop up on!
Ihanaa viikonloppua jo nyt ja ehkä näemme Skattalla!
I have a new basket  I got as a gift from Gauhar Shop and I love it. Bolga baskets are hand made in Ghana and very durable. I´m going to use it as my shopping basket from now on but it also looks very pretty filed with flowers, magazines or toys. 
Have a great weekend! See you here next week. 
Lattemamma
p.s. Tomorrow I´m baking cup cakes for a friend´s baby girl and her special celebration, so instead of blogging I´ll be emerged in pastel colours and sweet frosting. But as they say "you can´t be sad when holding a cupcake" I´m sure it will be a very happy day.