On Holiday
by Sofia - in Random
We are now officially on our summer holiday! Bliss! For myself I packed plenty of loose tunics to slip on my swimsuit, espadrilles, sunglasses and a wide brimmed straw hat. Unfortunately the sun is not my skins best friend. I never end up with a lovely gingerbread tan so instead I opt to lay in the shadows with my book or cover up a little while playing in the sun with the girls. But I do love a bit of a sun kissed look. That healthy glow. To enhance my fair tan and to really make it glow I have a few favourite products I have used for years. These are more of a summer holiday essentials than everyday items for me. The other one is the golden shimmering dry oil from Nuxe ( I actually found a travel sized one at a pharmacy in France) and the other is Bobbi Brown´s shimmer brick in bronze for the face. They give you that lovely golden glow. They are not really bronzing just lightly shimmering in just the right way. The gorgeous straw hat in the photos was a find last summer. It´s from an Australian brand called Helen Kaminsky. Someone asked me for hints on where to find a great summer hat. Unfortunately the place where I got mine does not exist anymore but I recommend looking through the hats at department stores ( I bought a great one at Bloomingdales in NYC and I´ve seen gorgeous ones at the Bon Marche in Paris but I´m sure Finnish department stores must carry good styles too). I know Panama hats are still all the rage but I personally like a wide brim for myself. Think glamorous people in the South of France in the 40´s , 50´s and 60´s ( like Grace Kelly or Gwynnie´s style in The Talented mr. Ripley movie)! That´s what I like to go after for my beach look.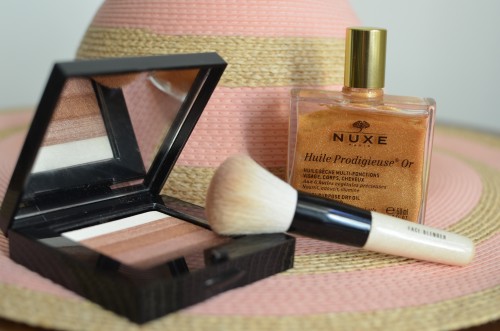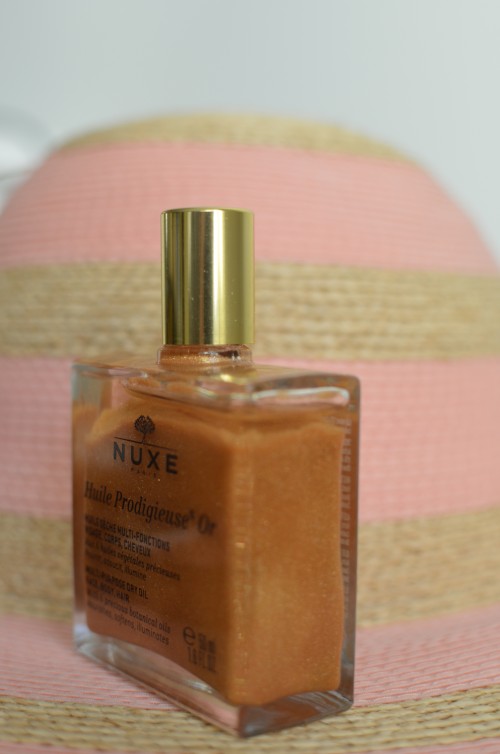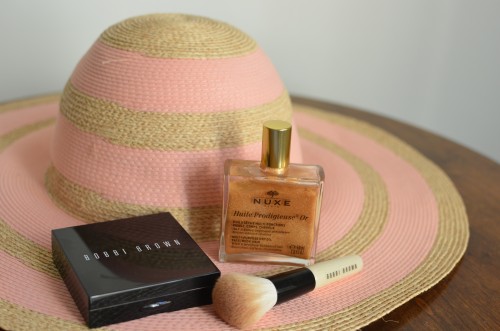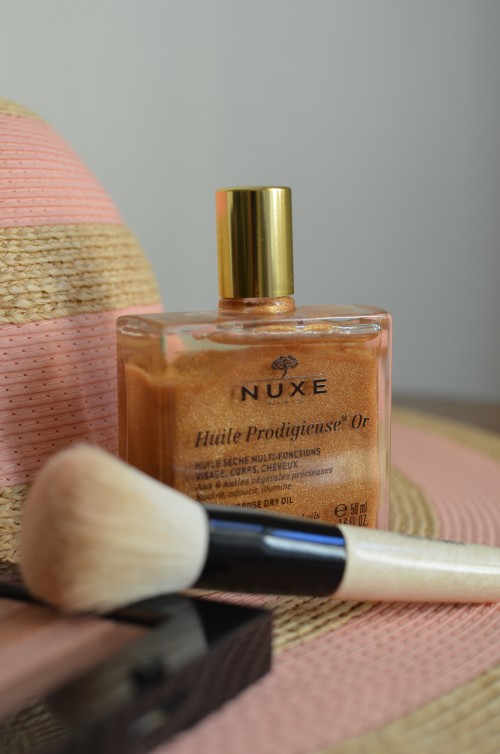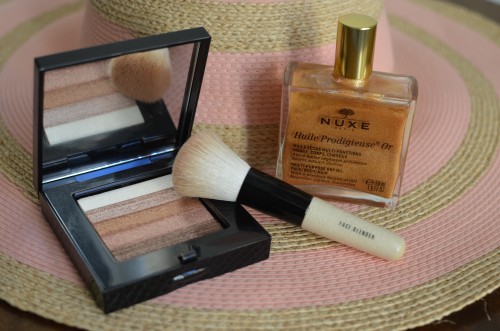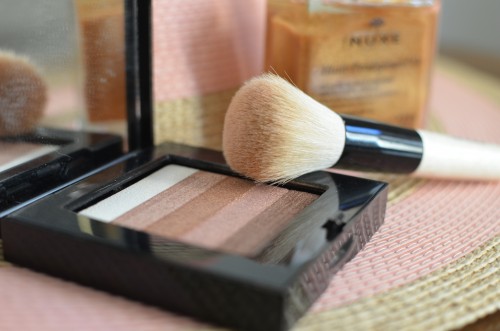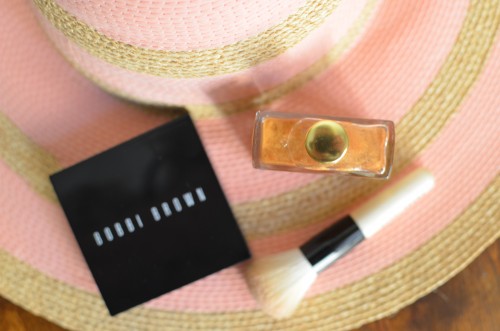 This holiday I´m going for a very relaxed and casual look though as we are mostly just going to chill by the pool or play on the beach. I like to dress up simple tunics with bangles or a funky necklace, something I normally would not wear so often. My favourite dress for this holiday will no doubt be a long summer dress I found in the Edit Lifestyle store on a work trip in Singapore a while back. It transfers from the beach to a restaurant with a change of sandals. And for the shimmering make up look I like to add a fresh red on my lips and after I get some of those sun kissed rays of light on my face I love a bright coral on the lips too. That and waterproof mascara is all I really need. My favourite red I also use on days I don´t wear any other make up is Chanel´s Rouge Allure nro. 97 Incandescente and then a great coral comes from Aerin and it´s called Coral Sand. The coral is quite bright so it really calls for a bit of tan on the face with my colouring.
I hope you have a great week and although I´m on holiday I have a few posts for you this week. 
Lattemamma
p.s.  Because I´m often asked about make up and what products I love to use, I love this warm glow eye palette  from Bobbi Brown I bought when we were on holiday in New York. It came in a very pretty faux croc leather case and the colours are made for me! It was limited edition for 2014 though but this set looks great too.  I´ve also lately found a new duo of foundation I love and I´ve replaced my Bobbi Brown foundation I used for years with these two. They both come from a Finnish brand Lumene. The other one I use for day time make up, it´s just perfectly light but evens out the skin nicely. It´s called Nude Perfection Fluid Foundation. For night time make up or if I need more coverage or a super long lasting make up I absolutely love their Longwear Blur Foundation. It really makes one´s face look airbrushed but not "make uppy" at all. These two are both amazing! And I know many of my friends are converts too.