As you must very well know by now I´m a huge fan of bows. And as my blog´s appearance tells you pink is not my least favourite colour either. So when I saw these cuter than cute sweatpants with pink bows on them I just had to buy them for the girls. Matching sweaters were for sale too but I wanted to match these rather with cardigans. Sweatpants are great for nursery, they are comfortable and easy to wash ( No ironing! Tumble dryer!)  but my girls are not usually thrilled with pants. These they loved. And in my opinion these look so cute! I actually gave them as a "first day of nursery"- present when they started last week. ( Ha, I would have bought them anyway but just added a card and it became a treasured present! Cheeky mom!) The price tag did not make me grimace either, I think they were about 15 € a pair. I can not find them online ( to link for you) but these are sold at H&M.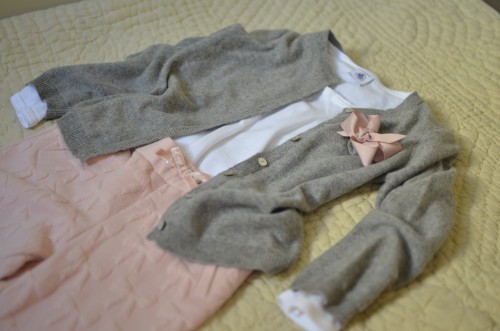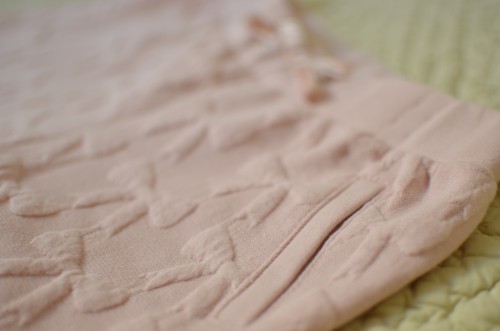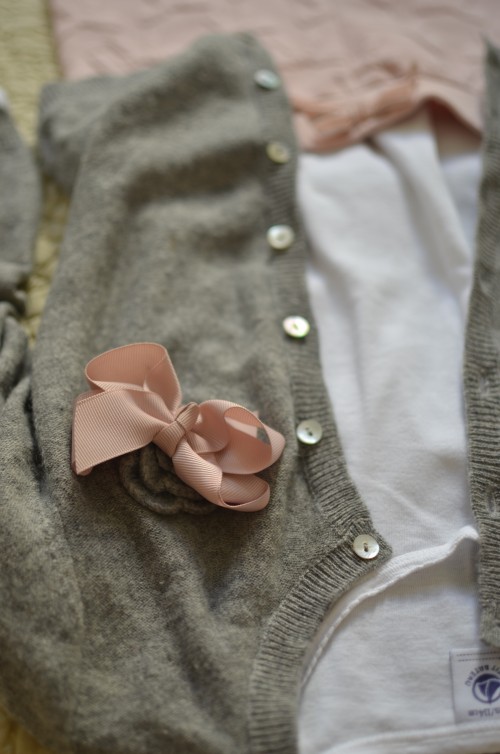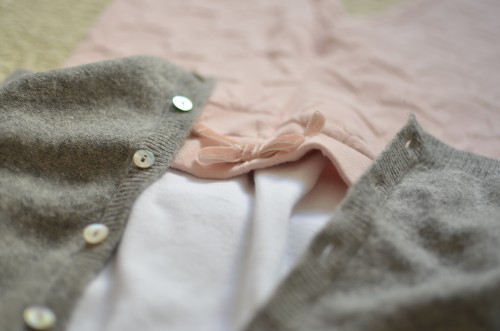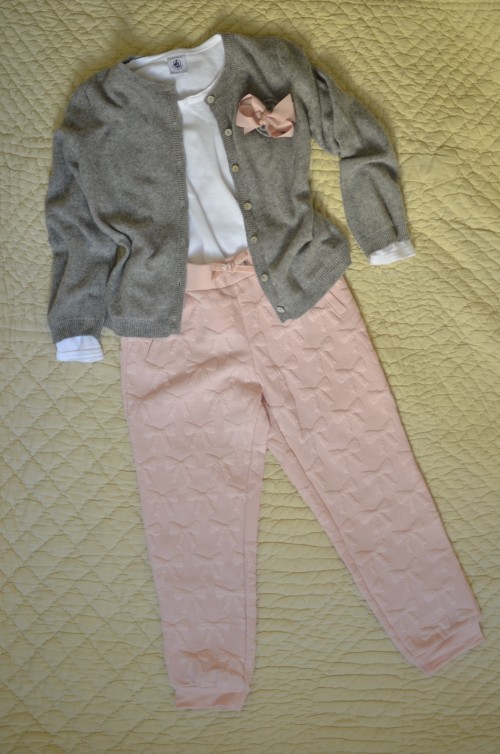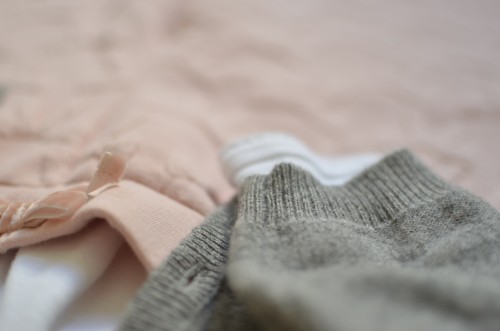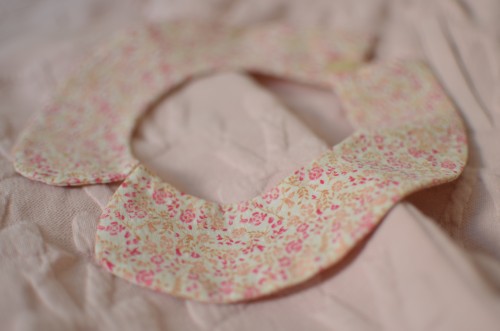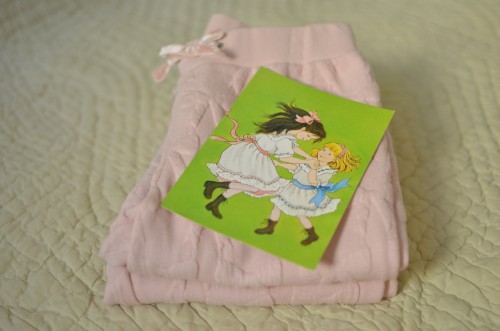 I paired these with a white long sleeved t-shirt from Petit Bateau and a grey cashmere cardigan from Oscar & Valentine. As the sweats are not very sporty I think they would look adorable with a Peter Pan-collar too. The hair bow is from Petite Olivia. There is just something so cute about little girls in sweatpants. When I was a child ( in the 80´s) we wore sweat suits quite a lot, the ones with a matching top and pants. Mine were all from Naj-Oleari and they had these cute embroideries on the shirts. I still remember how comfy they were. This one with the sweater had pretty much the same model as my old sweats did.
Supersuloiset puuterisen vaaleanpunaiset verryttelyhousut sopivat meidän vaatekaappimme kuin rusetti pikkutytön päähän. Kuviointi herätti tietenkin minun huomioni. Näihin olisi ollut myynnissä myös yläosa samasta kankaasta, mutta meille nämä tulevat käyttöön t-paitojen ja neuletakkien kanssa. Pidän siitä, että housut ovat mukavat, mutta eivät kuitenkaan kovin sporttiset ( en kyllä missään nimessä vierasta sporttisia lastenvaatteita noin yleisesti, päin vastoin…) joten ne käyvät vaikkapa suloisten kukkakaulusten kaveriksi. Hintakaan ei päätä huimannut, nämä maksoivat suunnilleen 15 € pari H&M:n lastenosastolla.
Hyvää alkavaa viikkoa ja onnea koulutaipaleelle nille joilla se tällä viikolla alkaa!
Lattemamma