Järjestelin tyttöjen huoneessa vähän ja laitoin osan tyttöjen kynistä pastellinsävyisiin jätskikulhoihin. Niistä erilaiset kynät löytyvät helposti ja ne on myös helppo tyttöjen itse lajitella paikoilleen. Kirjoituspöytä on lähinnä omistettu Hattaran piirrustus ja askrtelujutuille. Purkka itseasiassa piirtelee mieluiten maassa masullaan makoillen.
These pastel polka dot ice-cream bowls are momentarily used as pencil holders in the girls room. It´s easier to find all different kinds of markers, crayons and pencils this way. It also helps the girls to keep their things a bit more organised and I hope this way they learn a little about putting things in their right places. The girls desk is really old and tattered as it actually used to be mine but it´s still a great desk and the girls love those little drawers just like I used to love them as a child. Perfect for hiding little treasures or organising you stickers and rubbers and such. Lately I have noticed that Cotton Candy really is not a baby anymore but a little girl so obviously the room has to change a little according to her needs. And those needs are mostly for a space for crafting and drawing. So we are keeping this desk as her work desk where she can concentrate on doing her little projects. Bubble Gum actually prefers to draw lying on her tummy on the ground. She gets to still be my baby! ( yes I know she is not a baby anymore but you know how it feels…)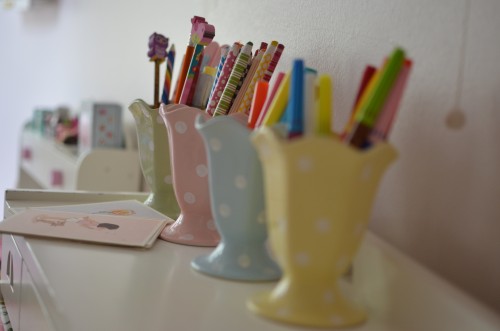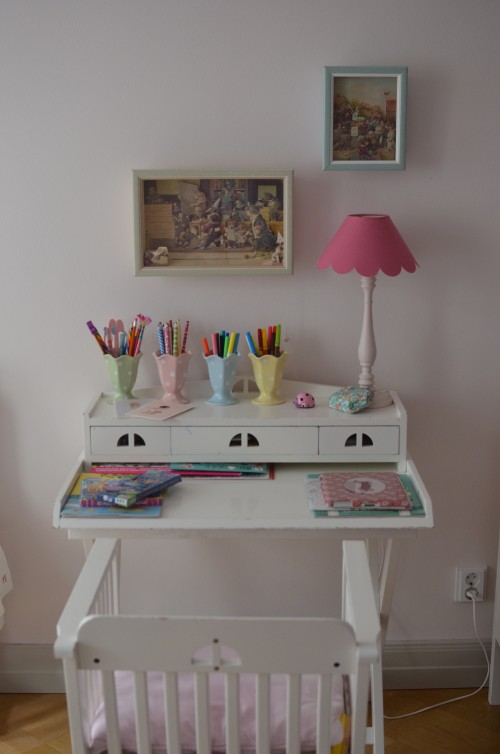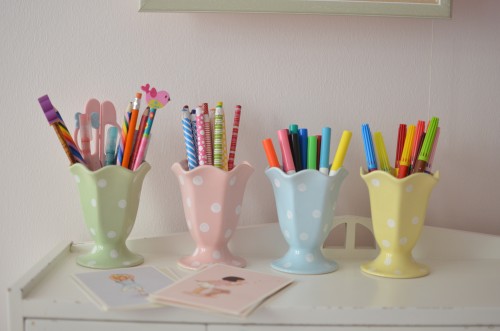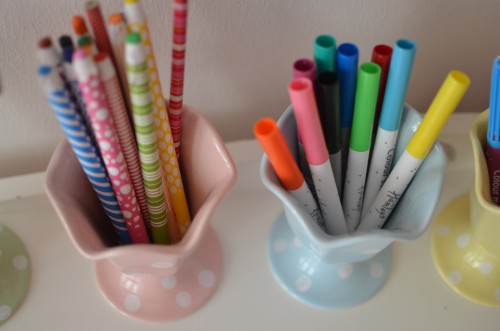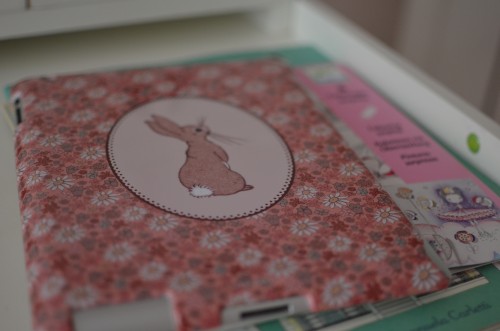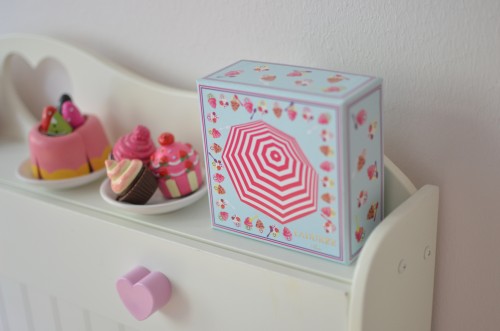 Mukavaa keskiviikkoa!
Have a great Wednesday, it´s so much closer to the weekend than Tuesday!
Lattemamma