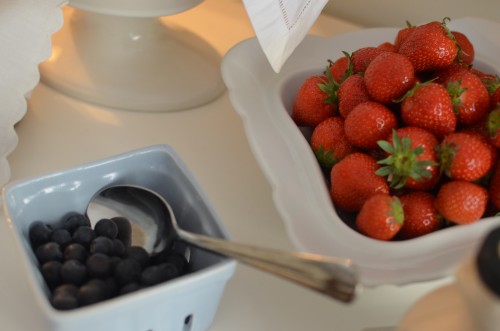 Onkos sinulla jotain kivoja suunnitelmia viikonlopulle? Me saamme brunssivieraita sunnuntaina. Rakastan brunsseja. Se saattaa jopa olla lempiateriani. Brunssilla syödään sekaisin suolaista ja makeaa ja ihan parasta on tietenkin se, että brunssilla juodaan kahvia! Koska siis rakastan kahvia!
Do you have some plans for the weekend? We have some brunch guests coming over. I´m making pumpkin spiced buckwheat waffles with a cinnamon butter and maple syrup ( or baked pumpkin french toast which also sounds heavenly). We also have some crispy turkey bacon and poached eggs over polenta with olive-herb pesto ( or we might just end up making scrabbled eggs) and a delicious tomato salad. Fresh fruit and berries and smoothies are also on the menu. And coffee. Because I love coffee! It might be one of the main reasons why brunch could be considered my favourite type of meal. Because one gets to drink lots and lots of coffee. Here are some of my favourite coffee quotes for my fellow coffee lovers to smooth you over to the weekend…
Coffee – a hug in a mug
I just realised I´m not a morning person – I´m a coffee person
I don´t have a problem with caffeine – I have a problem without it
Procaffeinating – The tendency to not start anything until you´ve had a cup of coffee
If you bring me coffee without having to ask, then I love you
And my favourite…
Coffee smells like magic and fairy-tales
Have a happy weekend!
Ihanaa viikonloppua!
Lattemamma
p.s. For some brunch inspiration look here. I have collected an awesome array of recipes and I think I might have to start hosting a monthly brunch in our house just to get to try them all!