My bubbly baby girl
by Sofia - in Random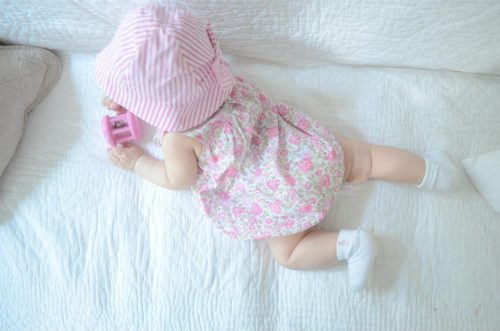 A little girl who loves her teddy bears and nurtures her dolls. She wraps them all in little blankets and feeds them parts of her dinner.
A little girl who loves to play with her friends and looks up to her big sister.
A little girl with the most contagious laughter in the world that comes from the bottom of her tummy… and her heart.
A little girl who tip toes to her parents bed almost every night and snuggles in her daddy´s arms or curls up next to her mummy´s back and sleeps there peacefully even after everyone else is up and about their morning routines.
A little girl who has a heart of gold but a very strong will too. She purses her lips and pulls her chin out and you know she has made up her mind about something and there is little you can do about it.
A little girl who wants to climb to her loved ones laps and cuddle as much as she can.
A little girl who takes your face between her hands and tells you you are pretty.
A little girl who cries honest tears if she misses a kiss from her daddy if he goes out the door ( even if it´s just for a jog).
A little girl who comes to you and whispers in your ear " Mummy I have secret!" and then smacks a big kiss to your cheek and laughs that laugh from the bottom of her heart and you wonder if you ever ever ever would have known the world as it is if she had never come to your life. And you are thankful every day for having such a special person in your life. Four years ago, two weeks after her due date she came. Seeing her sleep happily in the middle of our big bed every morning cuddled in our duvet and resting on our soft pillows I truly get her tardiness those four years ago. Her world is not in a hurry anywhere. She is not in a hurry anywhere. Unless someone is leaving out the door. Then you hear little footsteps running and a little raspy voice yelling " Hug hug hug, kiss kiss kiss!". Do not dare to leave or enter this house without plenty of those if she is around.
Happy Birthday Bubble Gum!
Lattemamma