As I told you Bubble Gum had her 4th birthday party yesterday. She was allowed to invite as many guest as her age is. Four guest plus her and her sister was actually the perfect amount. Six kids are relatively easy to handle. I picked them up with a friend after snack from nursery and we walked home hand in hand and then I had asked the parents to pick them up at our place instead of the nursery. It worked out very well as the kids were not too tired like they would have been after nursery hours and the parents didn´t have to do anything except for pick up ( but we live close to the nursery so it was not such a big difference). I had two friends helping me out a little which was super nice. Although the kids practically took care of themselves it´s always nice to have another adult in the house just in case. 
The party was a Belle and Boo themed baking party. The kids did not really do any baking per se just decorating cup cakes but I did ask them to bring aprons just in case. I also decorated little chefs hats for them. They looked adorable in them! We had just a little snack of miniature pretzel buns with a Boo shaped cheese and cucumber and some fruit, carrots, tomatoes and strawberries. Then the kids had individual cupcakes on little pedestals that they got to decorate and eat. That was practically it. Super easy and fun and they loved it. Everyone got to take one cupcake home too with a tube of sprinkle candy. The kids also coloured some Belle colouring pages I printed from the website and then Bubble Gum opened her presents and the kids played with those and cooked up a storm in the play kitchen ( more cupcakes that is!). All in all it was a very stress free party and everyone seemed to be having a good time! I even had time to sit down and drink a cup of coffee. After the guests left and we had cleaned up ( plenty of sprinkles  in our vacuum cleaner!) we sat down to build the new puzzles and to eat some pizza and salad for dinner. It was such a fun birthday and I think it was great that Bubble Gum got to do it on her actual birthday. I think it made it feel even more special!
Here are ( way too many) pictures if you´d like to see…
Muutama kuva Belle & Boo leivontajuhlista, eli Purkan nelivuotis kaverisynttäreiltä. Sukulaisille ja kummeille pidämme molempien tyttöjen yhteiset kakkukahvit sitten Marraskuun alussa joten nyt kylässä oli vain muutama pikkutyttö ja yksi pikkupoika.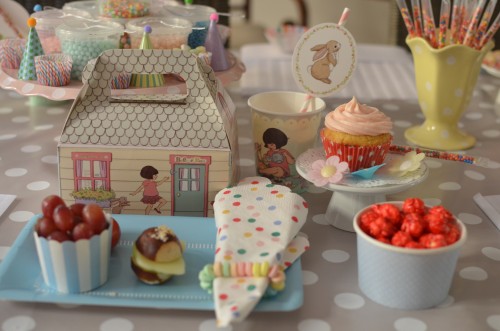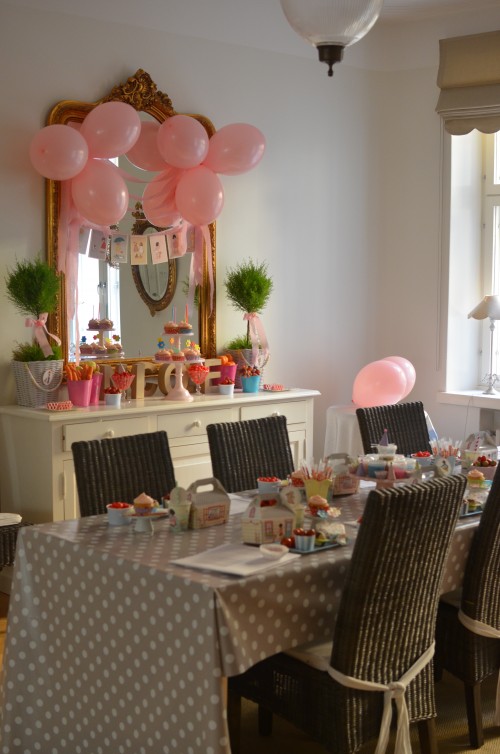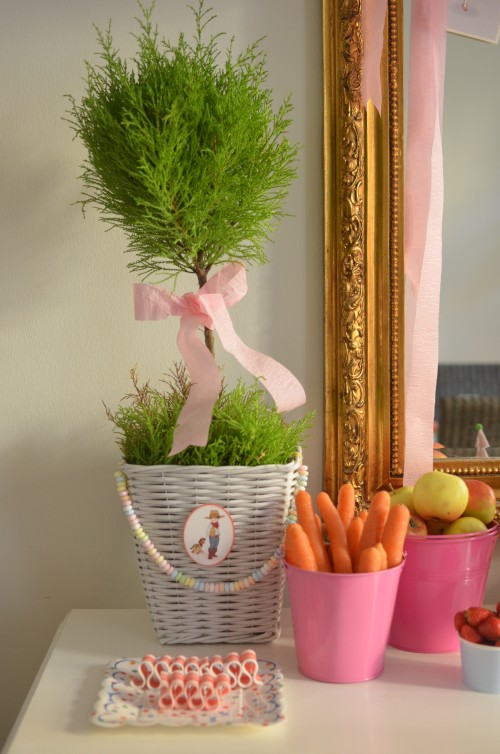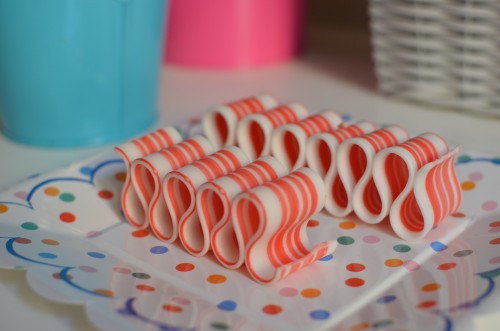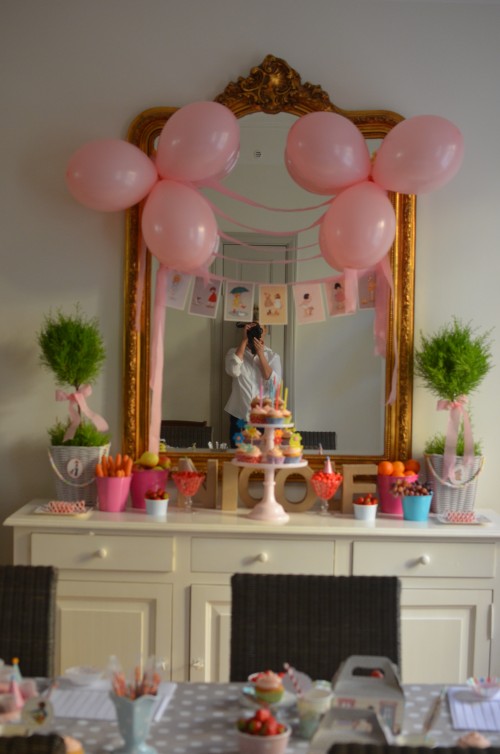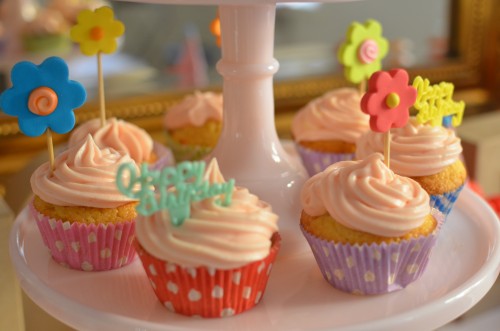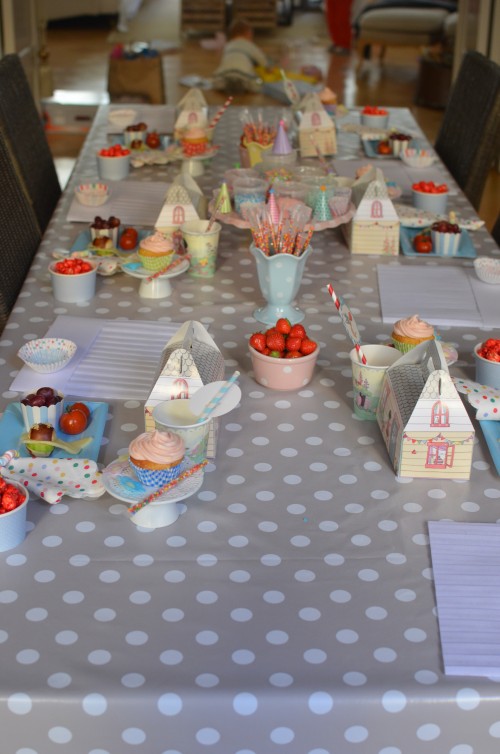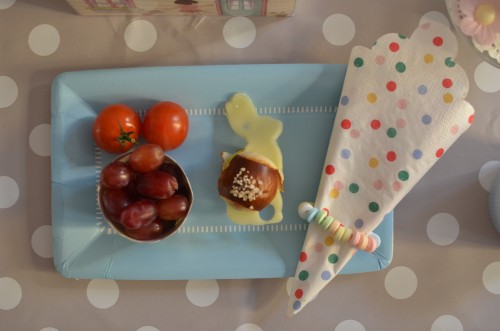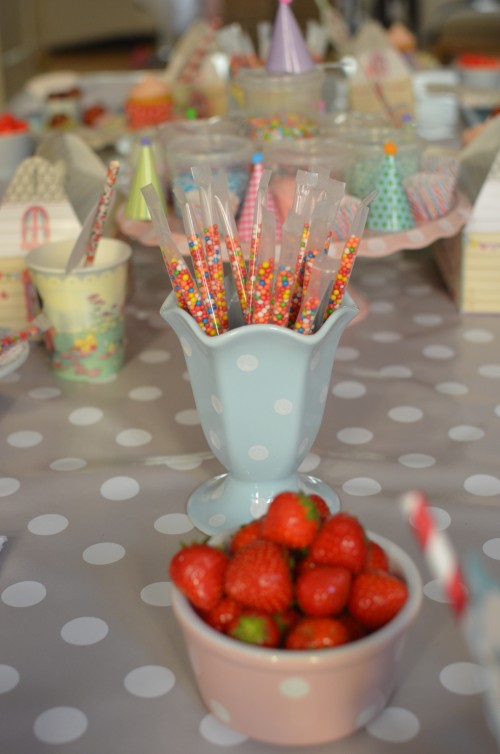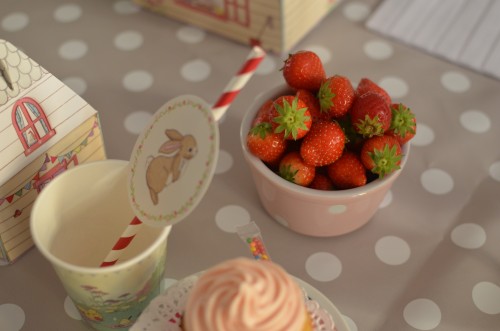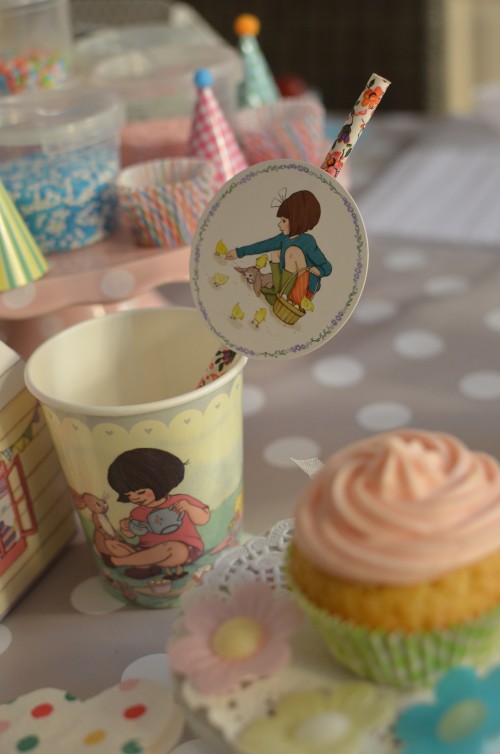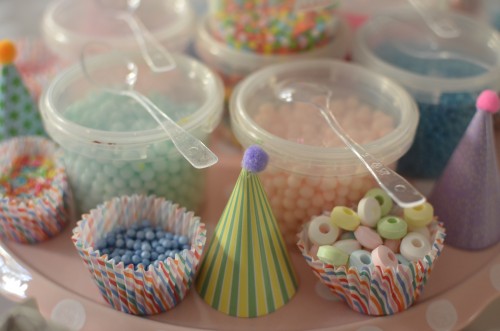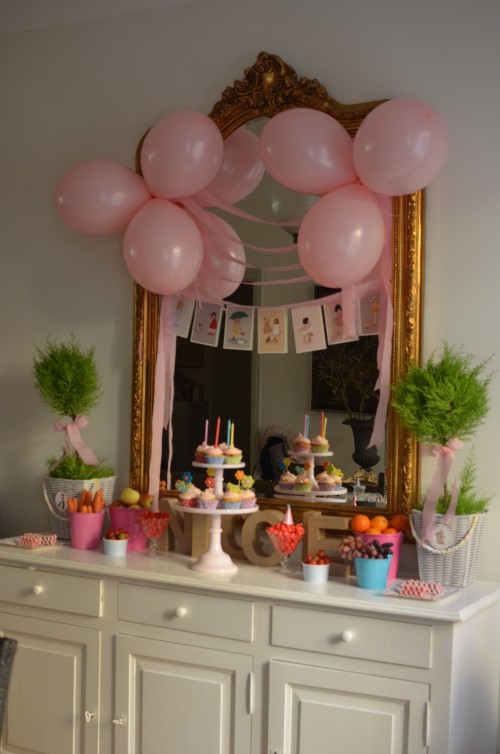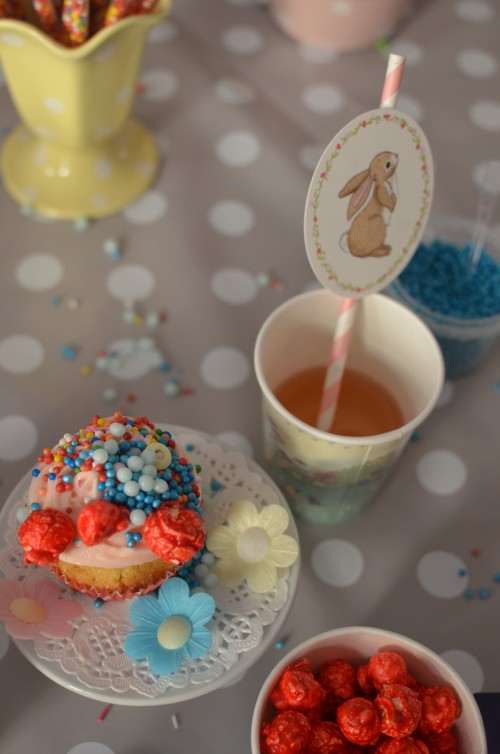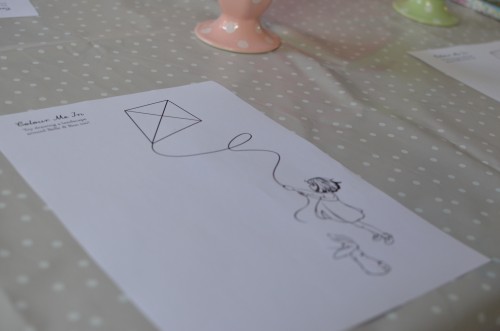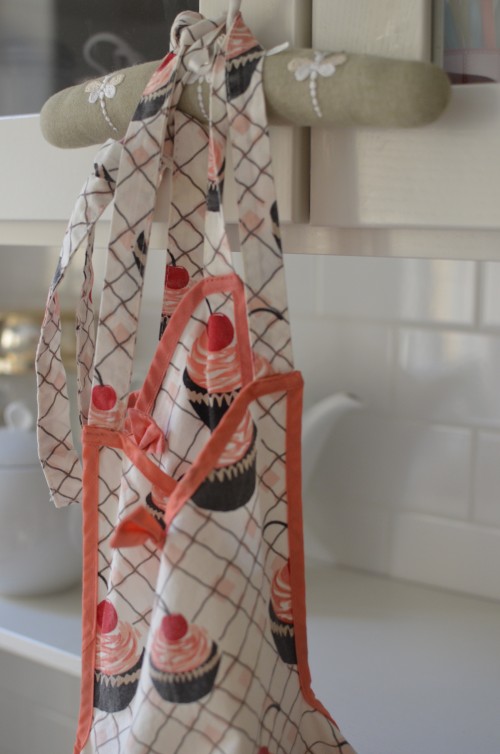 I hope you have a great day! And I also wish you a happy weekend now!
Ihanaa päivää, hyvää viikonloppua ja kiva kun kävit taas täällä!
Lattemamma
p.s.
Belle and Boo gift boxes, toppers, paper cups, stickers etc. from here. We used these invitations that were just perfect for our theme!
I found the individual cupcake stands from a colour me mine type of a store in Helsinki called Meder.
Balloons and crepe paper rolls are from Happy Moday.
Blue paper plates and toot sweet napkins etc. are from Shop Sweet Lulu.
The rest is mostly from my cupboards that are filled with party supplies.