We have left the grey skies of Finland and flown towards the sun for two weeks! I will be posting here fairly regularly if the wifi works ( it should). Because we are only coming back a few days before the start of December I had to prepare everything for the advent calendars etc. before hand. So last week was not only hectic at work but I was also ironing a bunch of summer clothes, getting necessary things from the pharmacy, organising the snacks and activities for the flight and on top of that preparing Christmassy things. Now it´s all settled, my laundry bin is empty and the house is organised to wait for our arrival ( we already left last night). I can barely believe I get to spend all this time relaxing with my family only to return to all the hustle and bustle of Christmas which I love! We even booked our cleaning lady to come a day before we arrive because it´s always so nice to arrive to a clean house after a holiday ( I was feeling very smug about this idea only to realise it was my husbands). And my friend had the best suggestion to have everything laundered at the hotel dry cleaners ( it´s so much more affordable in Asia) the day before we come home. Then I can just pack all the summer clothes away washed and ironed to wait for next year.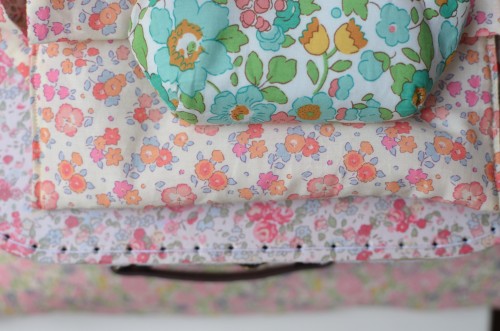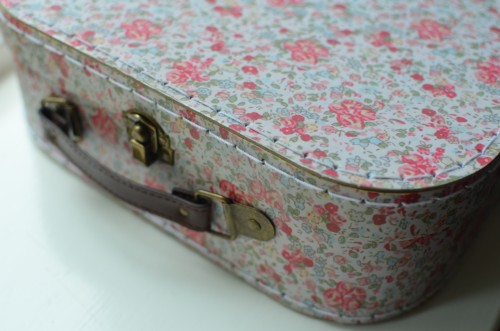 With all the great ideas from others I get to take credit for at least trying to find things to do on the plane with the kids. I have bought this box of cards with fantastic ideas for things to do on a plane ( I have one for car rides and sleepovers too!). The "book" (or cards really) is called 52 fun things to do on the plane. I´ve had these for the longest time. I bought them in Alex and Alexa years ago. But finally I get to try them with the girls. Obviously I was writing this posts before our flight so there is a chance the girls slept all the way there or they did not feel like trying these out and drove us nuts. But I hope we get some use out of all the great ideas. We are at least trying out the ice-cube water painting. Here is how…
Ice cube water painting
markers
paper
napkin
ice-cubes
The flight attendant will provide for the last two items on the list so you´ll only need your pens and paper with you really. Draw your picture on the paper with markers and then run an ice-cube across it to turn it in to a water colour looking art. You can try mixing different colours too. I loved this idea! The napkins are for wiping the table so you don´t leave a horrible mess!
When travelling with kids, especially on longer flights I find it useful asking for a plastic bag ( often times you are provided one anyway). Then we can just collect all our trash in it and put it in the waste box in the bathroom or galley at the end of the flight. I often wonder why people, especially families who travel with kids need to leave such a horrible mess behind them in planes. I understand there may be a few crumbs on the floor or so but I try to teach my kids that a lady leaves a public space or a friends house as clean or cleaner than it was upon her arrival. It´s not like we throw trash on the floor at home or restaurants or busses either. ( You may guess this is a bit of a pet peeve of mine, it includes public restrooms too, so sorry for the rant!)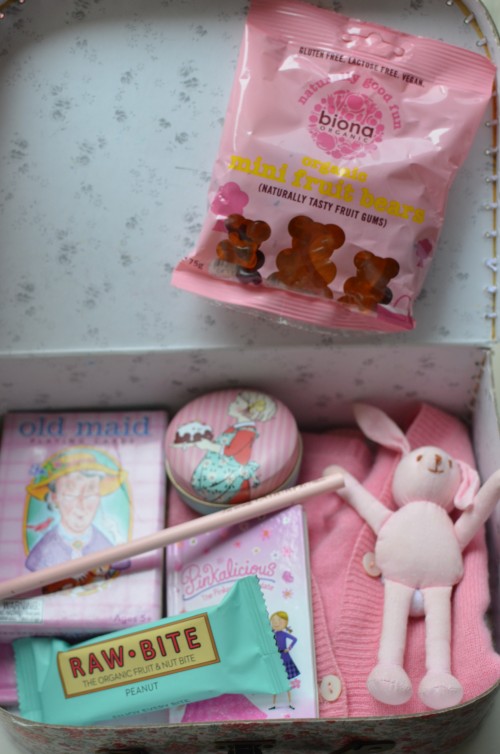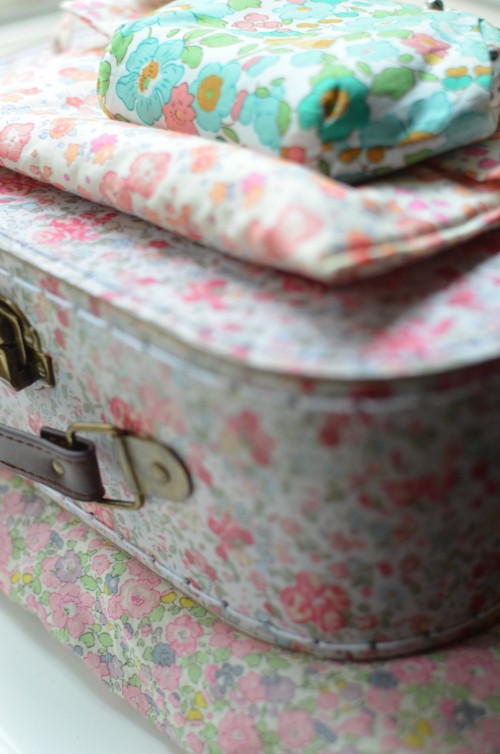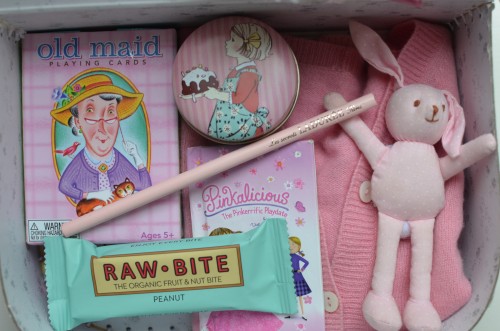 Anyway the cards had plenty of great ideas and most don´t include anything more than pen and paper or your imagination. Like finding a thing in the plane starting with every alphabet, or trying to talk by miming ( my kids love this and it´s handy when you want them to lower the volume although trying to understand what Bubble Gum wants to say by miming is practically impossible…). We also packed a few travel sized games like the Princess Snap that also doubles as memo cards and regular playing cards as my friend was teaching Cotton Candy some card games and she loves them. I also got this puzzle from Djeco before our trip to Stockholm that is so difficult it takes a lot of time to figure it out ( even for an adult). Djeco has a lot of fun little travel games so I always pick one new one before a flight. Pen and papers and colouring books are also always winners in our family. And then in the end it´s the iPad or inflight entertainment and movies or cartoons. We often buy a new movie and a few new games for the girls pad before travelling. Have you tried audio books on flights ( with headphones obviously)?
I´m hooked on iBooks for myself by the way. I love regular books and the smell of books but iBooks are so handy while on the go. I tend to read all the time so now I have my books with me on my phone. They are also perfect when traveling as there is obviously less weight to carry with you.
Have a happy day!
Lattemamma