I was invited over at the La Coqueta kids blog to tell a little bit about the Swedish and Finnish Swedish tradition of St. Lucia. You can head over here to find the interview. The new Lucia was crowned this Sunday and we celebrated by making this years first Lucia buns. 
Jos haluat lukea haastatteluni Lucian päivään liittyen, löydät sen La Coquetan blogista täältä.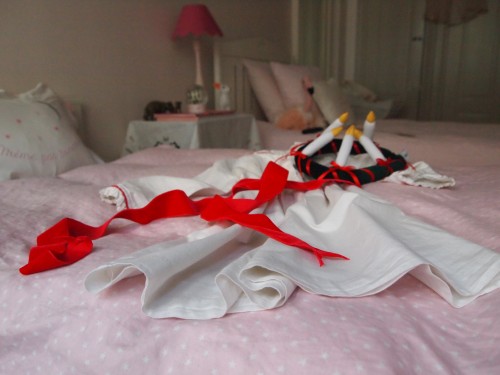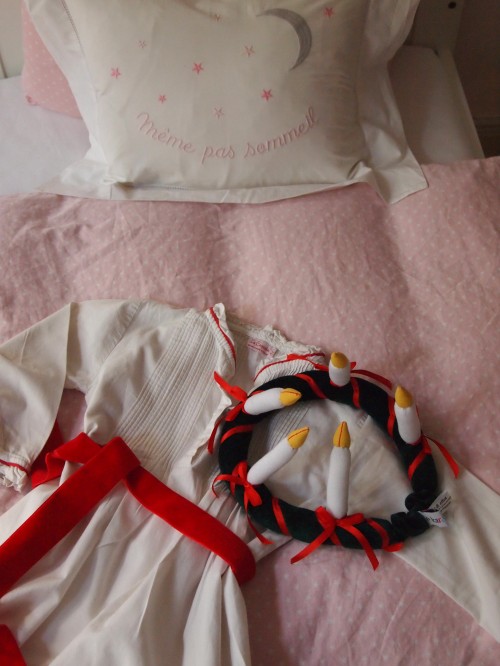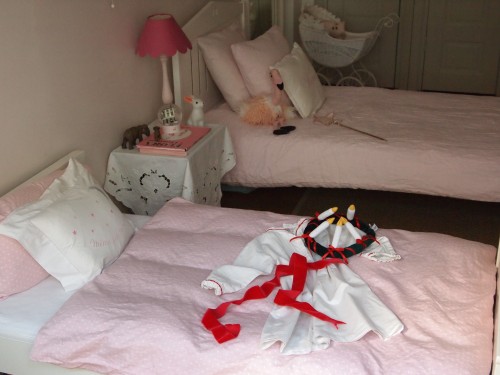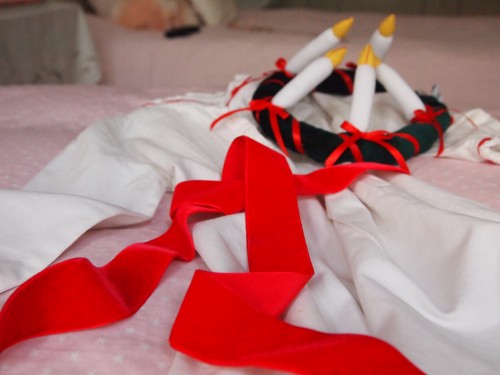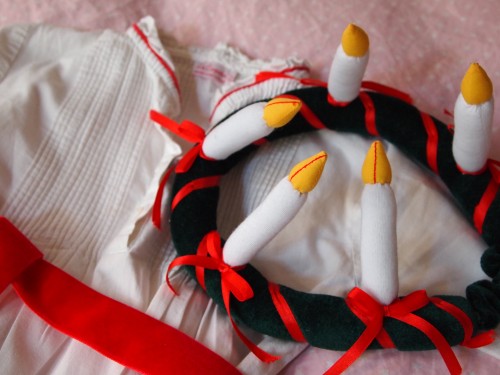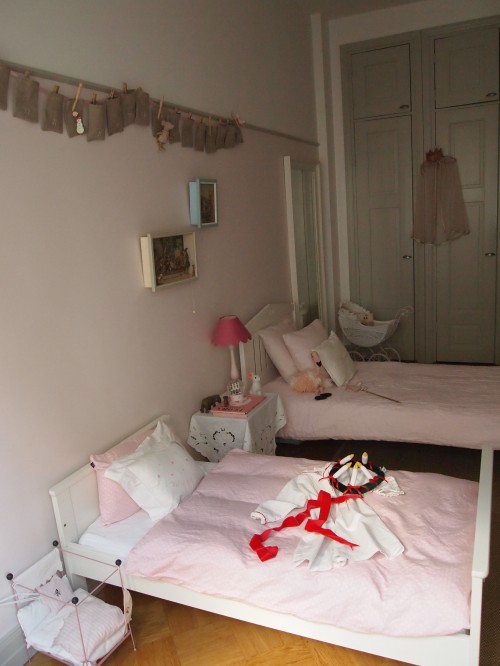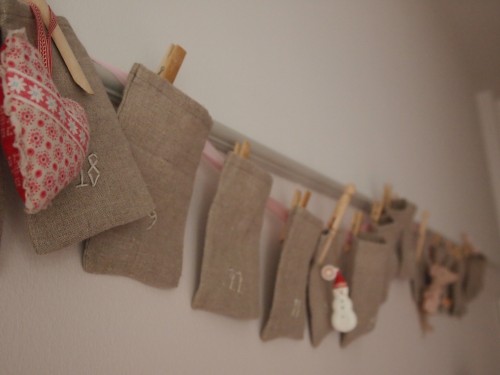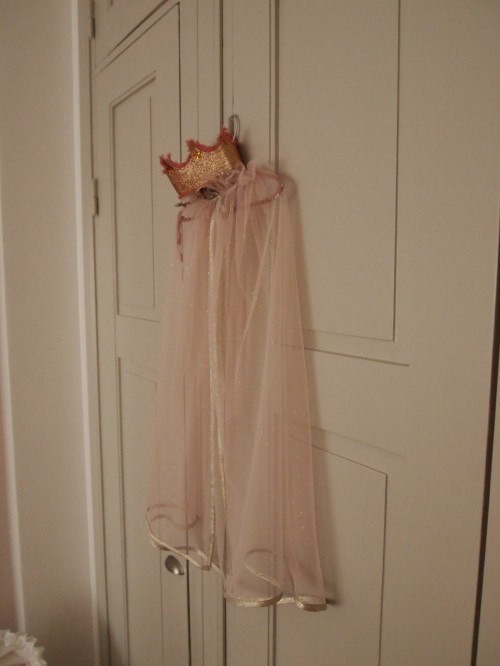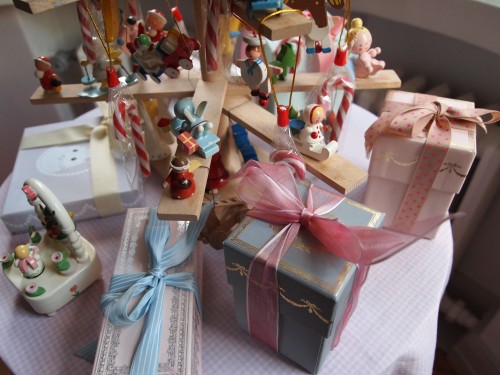 Can you believe that last weekend was the second last weekend before Christmas. In my opinion this December is just going by way too fast! I woke up to the realisation that I still have one kids birthday party to organise ( I know… it´s not like it´s not all organised in my head) and all the rest of my Christmas prep to do. So I spend my evenings starching table linen and polishing silver and stuffing party bags and blowing balloons. I´m just so happy I happen to love this kind of thing.
Joulu lähenee nyt kyllä ihan hirmuista vauhtia! Meillä on vielä yhdet kaverisynttäritkin järjestettävänä joten täällä joululiinojen tärkkäyksen ja hopeiden kiillotuksen lomassa olen myös näperrellyt kaikkea vaaleanpunaista ja turkoosiakin.
Lattemamma