Santa was Christmas shopping in Paris again this year ( without me… gasp… as I was lounging around in the sun at that time) and found some very cute and useful things for the girls and mummy and daddy too. One of the presents that falls in to both categories were these sheepskin gloves the girls got. We really wanted warm but still nice looking gloves for them to wear with their "city outfits". They have the warm but not so pretty ski mittens to match their winter overalls that they use for playing in the snow when they go outside at pre-school etc. But those do not look so nice with the pretty coats they use for going there and coming home or for going to parties or around town. You know, basically for everywhere else than the playground. We had cashmere gloves but they are nearly not warm enough for the winter that has been going on in Finland lately ( up to -25 degrees celsius in Helsinki). So these Marie Puce gloves were absolutely perfect!
Joulupukki toi tytöille nämä ihanan lämpöiset lampaannahka hanskat. Jos sinulla on hakusessa villahanskoja lämpöisemmät kaupunkihanskat niin meidän löytyivät täältä. Nämä ovat jo olleet kovassa käytössä tänä talvena. Me säilytämme toisia toppahaalareita kokoajan päiväkodissa ja siellä pidetään myös  niihin kuuluvat hanskat. Tytöt kulkevat matkat usein autolla, joten heillä on päällään pitkät toppatakit ja nämä ovat niiden kanssa oivalliset. Ne ovat myös kauniit villakangastakkien kanssa. Tosin viime aikojen pakkasilla juhlavamman takin virkaa on täyttänyt meillä kyllä nuo pitkät tummansiniset Jacadin toppatakit viime vuodelta. Ne ovat kyllä olleet myös aivan huippu ostos ja ensi talveksi etsitään varmasti Hattaralle vastaava kun Purkka perii siskon vanhan.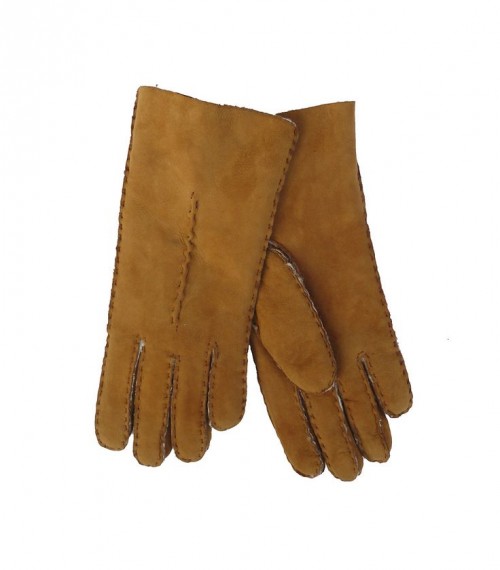 Keep warm! It´s really snowing in Helsinki today!
Pysytelkää lämpiminä! Itse olen ainakin ihan onneni kukkuroilla kun vihdoin on saatu tänne eteläiseenkin Suomeen kunnon talvi!
Lattemamma