Ladies who London
by Sofia - in Random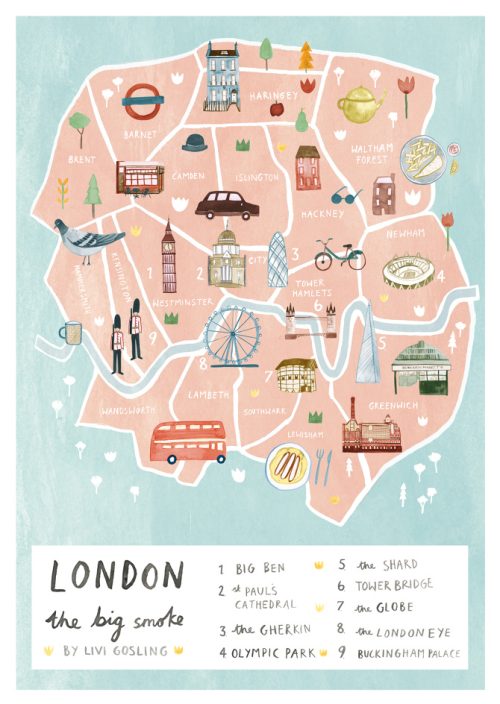 Afternoon teas, interesting exhibitions, dinners and brunches with girlfriends, a lovely boutique hotel in South Kensington, a stroll around the shops and just enjoying the Spring feeling of a city we love so dearly. My friend and I are off to London today and I could not be more excited.
Have a fabulous weekend!
Lattemamma
p.s. You can buy that beautiful illustrated map by Livi Gosling here.