Nämä suloiset pikkuiset rahkajädet ovat Pinterestin ideapankista. Mielestäni kiva ja helppo pikku iltapala tai välipala. Meidän on hankala kuljettaa saareen jäätelöä ja vaikka sitä saakin kauppaveneeltä, niin tämä olisi hyvä idea myös sinne koska rahkat kulkevat paremmin kylmälaukussa.
Eli kaupan minirahka- tai jugurttipurkin kanteen tehdään reikä mm. saksen kärjellä tökkäisten. Sitten sinne laitetaan jäätelötikku ( lapset voivat vaikka piirrellä niihin koristuksia ensin) tai leikattu pilli. Koko setti pakastimeen vähintään muutamaksi tunniksi. Kannen saa repäistyä tikun yli auki ja rahkajäden sulatettua lämpimällä vedellä ulos. Siinä kaikki!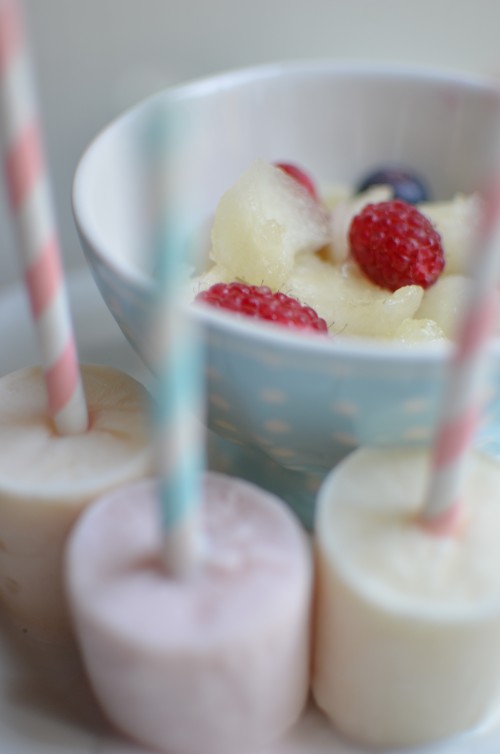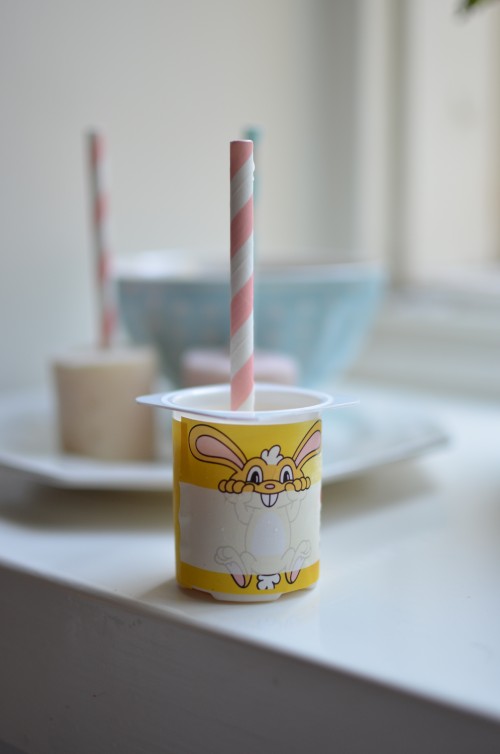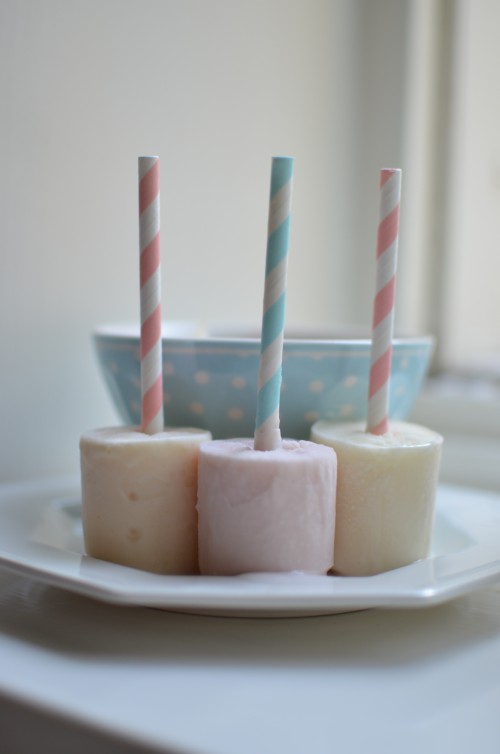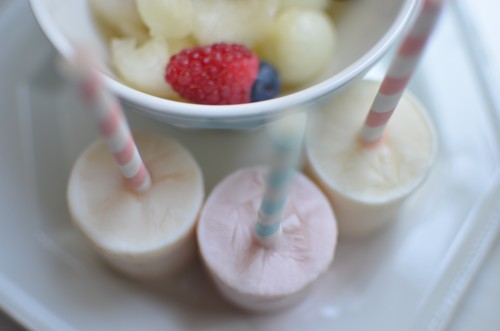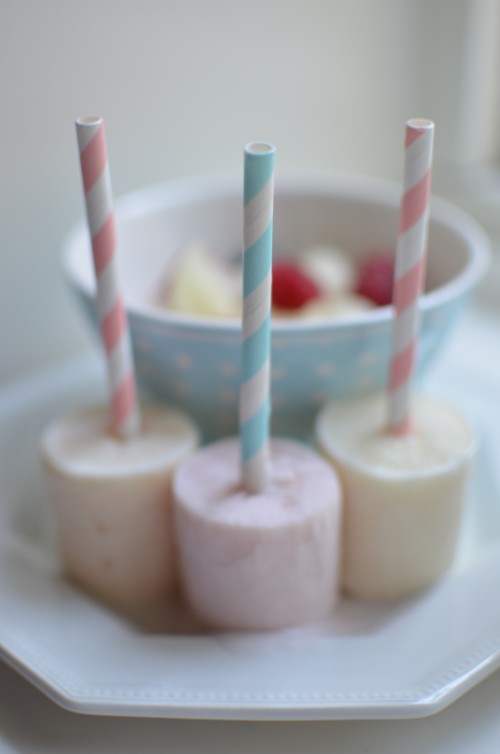 These mini frozen quarks or yoghurts are an idea I saw on Pinterest and with their simplicity they are both cute and yummy. Just make a hole in a small yoghurt pot or similar and add a straw or a ice-cream stick in it ( you can ask the kids to doodle on the sticks for added fun).  Then  just freeze for at least a few hours. Rip the lid off and remove from the jar. So simple and yet so good.
Have a sweet day!
Hempeää päivää!
Lattemamma