Salmon salad with a wasabi dressing
by Sofia - in Cooking
I wrote to you about this fantastic salad I had for lunch last week and I thought why not try to make it over the weekend. Then I thought if I´m making it and it turns out ok you might also want to try it. It´s such an easy and simple salad. If you ever cook Japanese dishes in your kitchen you probably have all the ingredients already. If not you can most likely find them in your closest grocery store.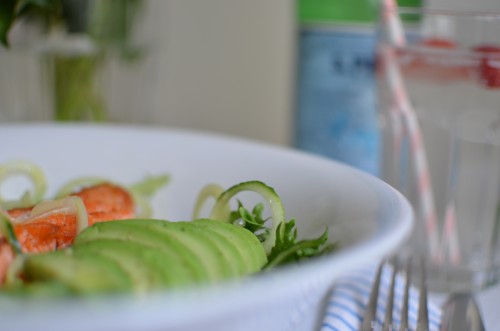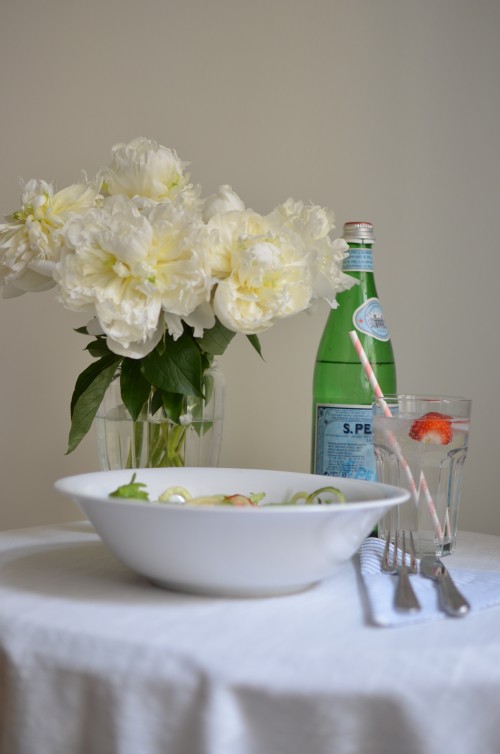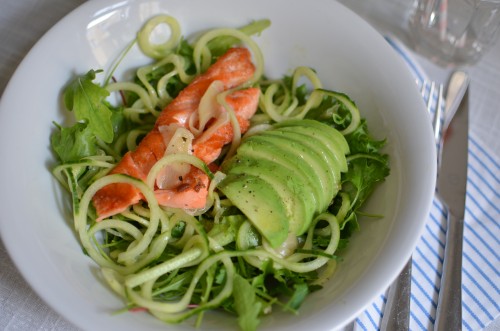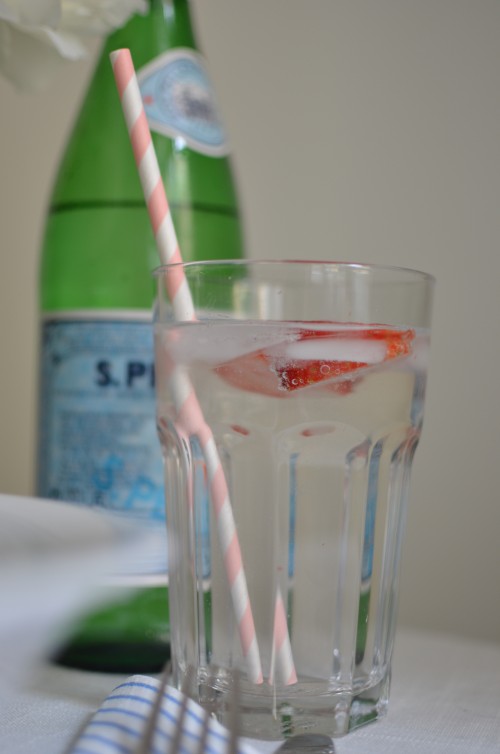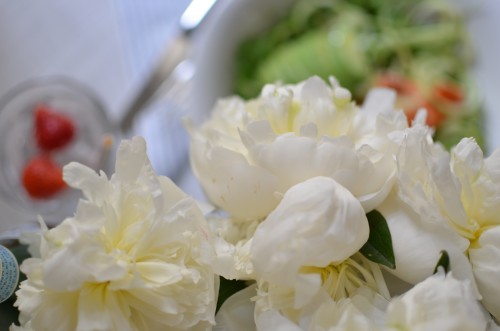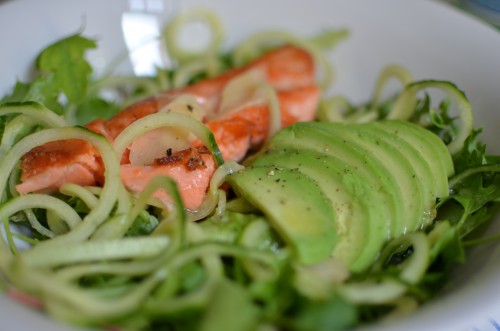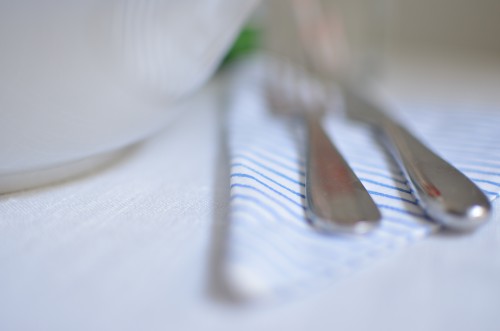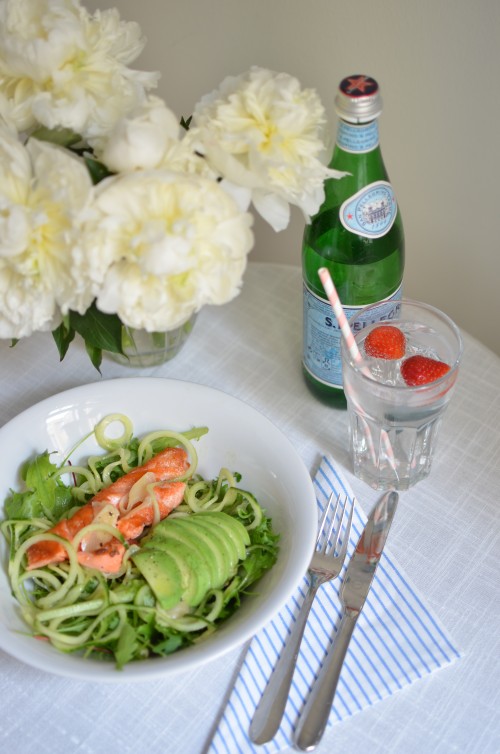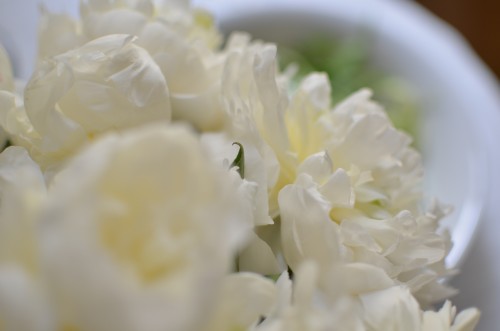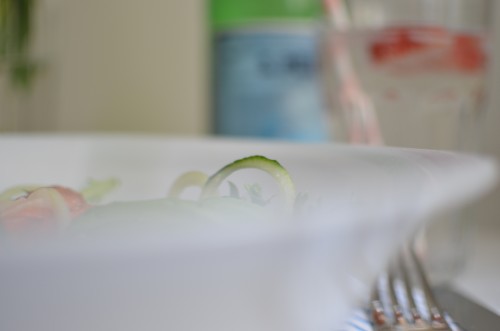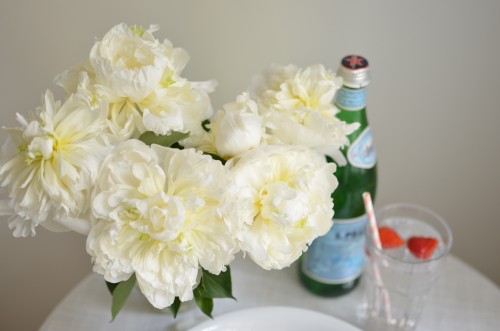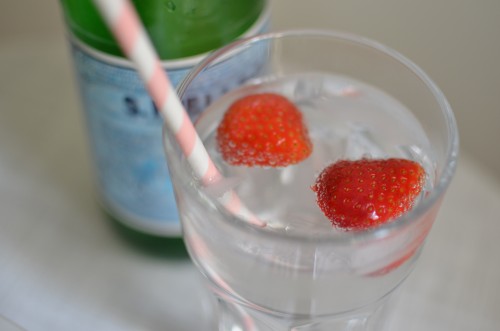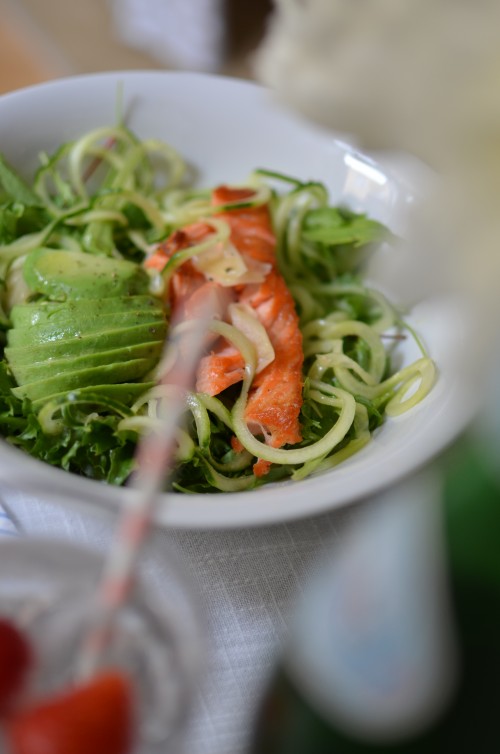 Salmon salad
a piece of salmon the size of your liking ( about 100-150 g per person)
salt or soy/tamarin sauce for seasoning
a big bowl of mixed greens ( different salads)
cucumber ( about 1/4 per person)
marinated ginger ( 1tbls per person)
avocado ( 1/2 per person)
Wasabi dressing
2 tbls Japanese rice wine vinegar
4 tbls oil
1 tsp wasabi paste
a pinch of salt
1/4 tsp sugar or some honey
( 1/2 tsp toasted sesame oil)
1. Cook the salmon to your liking. On a griddle, in the oven or on a grill ( preferably the last) but leave it slightly pink/ a teensy little raw inside. If you don´t have a grill and you do have a kitchen torch you can flame the finished salmon for a nice finish. I love that but unfortunately my kitchen torch was out of gas. ( it´s the same you use for your creme brûlées). If you want just very thin slices of salmon ( sashimi style) then you can just torch them
2. Mix the dressing. I use a teeny whisk for my salad dressing to get them well incorporated and more creamy in consistency. You can find those made for whisking bubbles out of champagne. Mine actually came from a Christmas cracker! I add some toasted sesame oil as I love the flavour in Japanese influenced dishes and I love the softness it gives this dressing. Play it up a little to find what you like best.
3. Mix the washed & dried salad leaves with part of the dressing. Top with cucumbers ( I used a spiralizer but you can either just cut them or make long slices length ways with a cheese shaver) & a sliced avocado. Add the salmon and a few slices of marinated ginger ( Gari). Dress up!
Enjoy!
Lattemamma