Happy thoughts
by Sofia - in Random
Did you have a good week? I feel like I have done nothing but worked worked worked this week and I´m really looking forward to a midsummer break ( and the looming Summer vacation on the island!).  
But work is not an unhappy thought! Last Friday I had some time off in London for a night so I got to visit my dear friend´s incredibly gorgeous home. Her pantry ( amongst many other things in that house) is a happy thought. It was gorgeous and I´m so dreaming of having one too. Lucky friend! I´m also very thankful for having found new friends as an adult. I love all my friends and those you have had your whole life are obviously very important as you share a lot of history and there is a reason they are still your friends ( like love and the fact they are the most awesome people in the whole wide world) but the ones I have found later in life share many interests and a similar taste & style with me. All kinds of friends are very important and a constant happy thought to me in my life!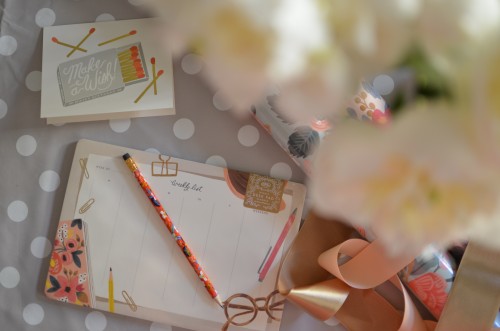 A friend got a little birthday present from me ( she loves organising maybe even more than I do if that´s possible). I love wrapping presents ( as you know). These wrapping papers, the gift & the card are from Riffle Paper Co. and the ribbon is from a very special ribbon shop in Singapore.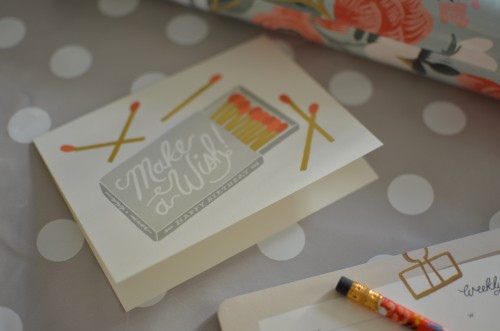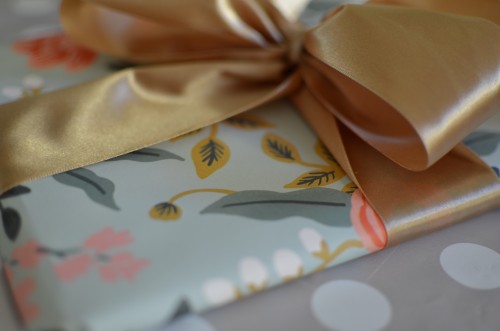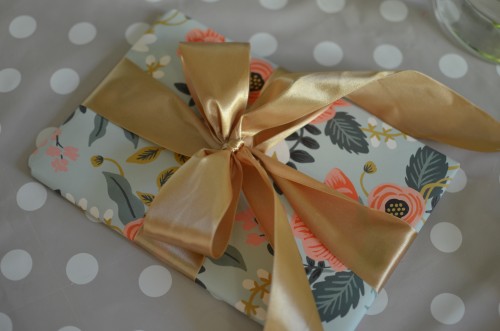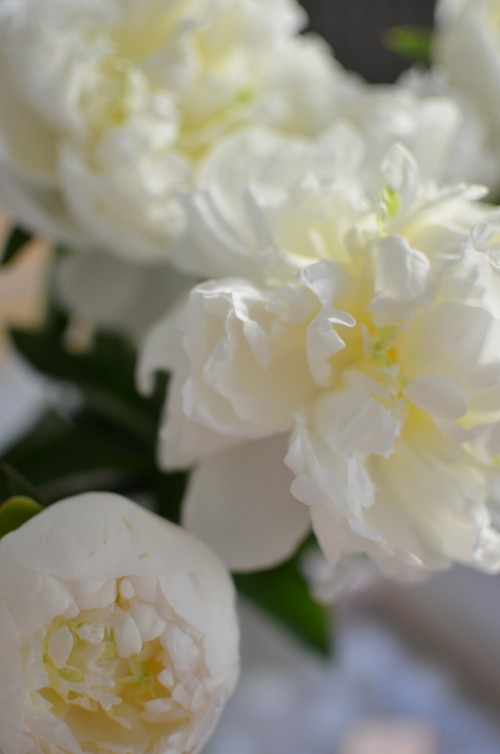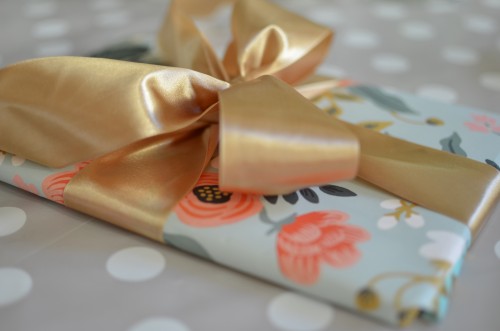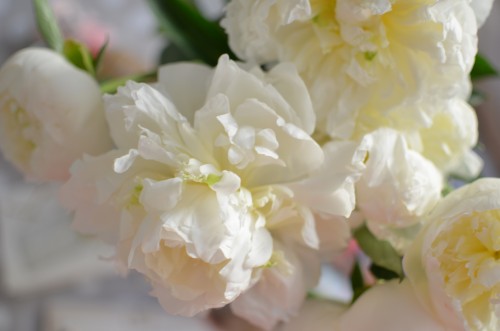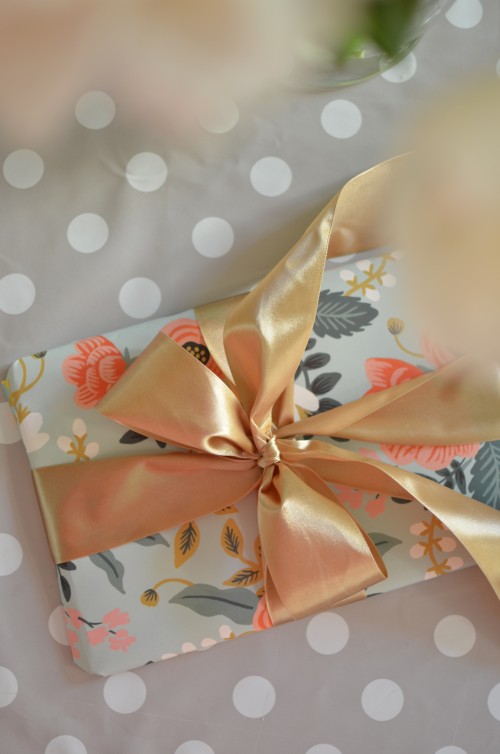 A happy thought is also teachers. As the school year comes to an end it´s always time for some teachers gifts. The small token of appreciation. Although there is really nothing I could buy with money to be valuable enough to repay for the amazing teachers my kids have and the wonderful work they do co-raising my children. Luckily it´s not necessary to buy them diamonds to show how much I care. But a small note and a little gift is in place to show their incredible influence has not gone unnoticed. I added a little verse of wise words I found on Pinterest to our thank you-cards.
A teacher affects
Eternity
she can never tell
where her
Influence
ends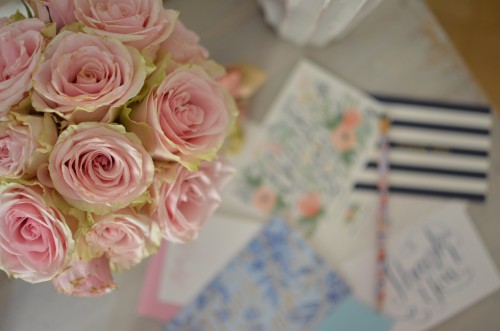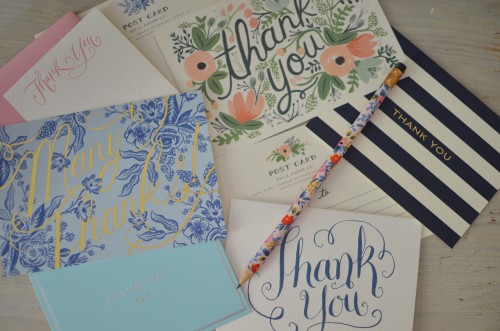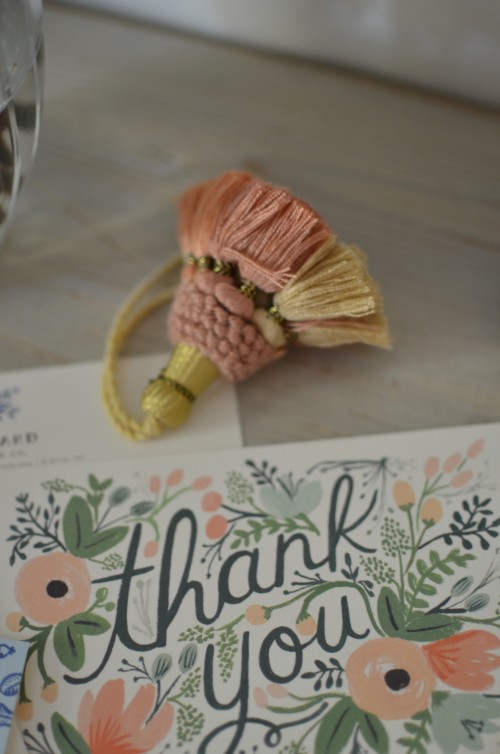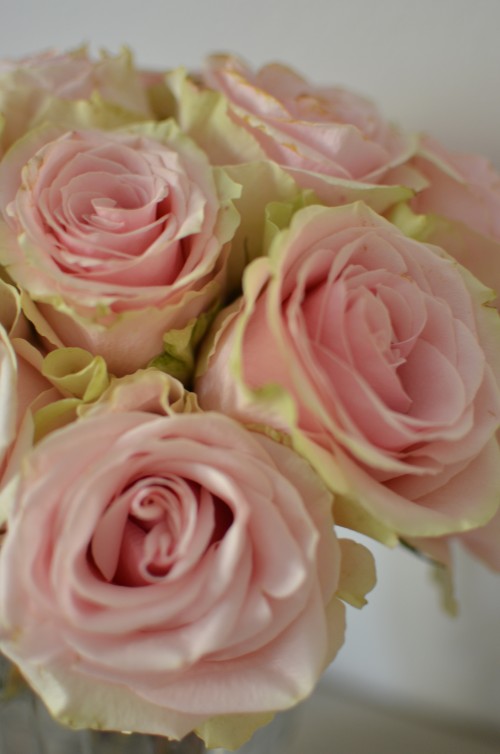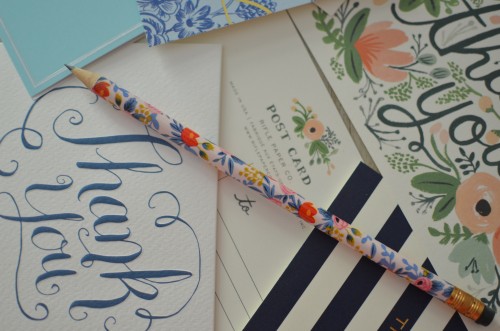 A happy thought is also having this blog and all of you great readers with smart, encouraging, witty and sweet comments you leave me. Writing a blog takes up a lot of time but it is a great hobby! These happy thoughts posts are actually quite therapeutical and even if you are not a blogger I suggest you list your happy thoughts and the things that you are thankful for even just in your head every now and then. Awful things happen in the world but sometimes we get glimpses of the good in the smallest things like a perfectly ripe peach or a perfect pink peony or a very tight hug from a friend you had´t seen in a long time but who is obviously just as happy to bump in to you as you are to her. The little things.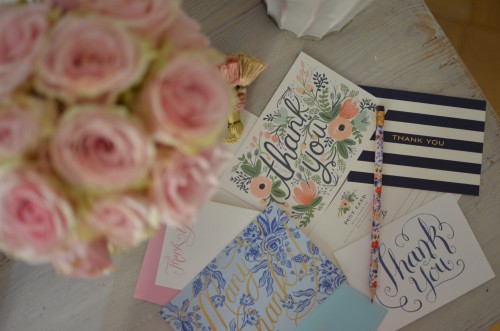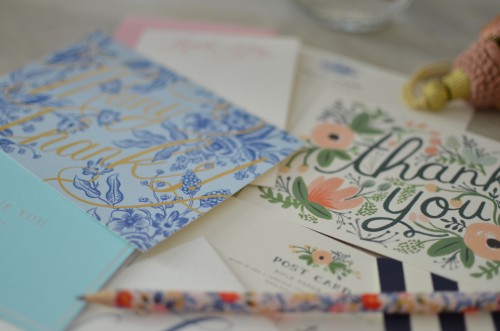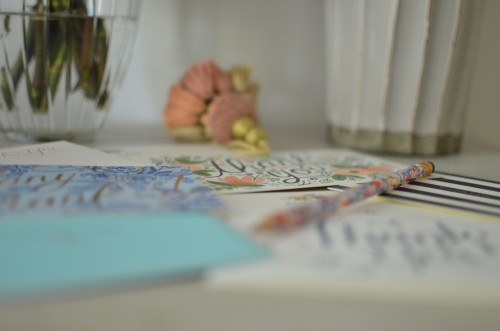 Not to get this Friday too sentimental for you I thought I would also share a few fun links. I used to do these a long time ago on the blog. Did you like them?
My sweet neighbour messaged me and asked if I had been to this milkshake bar with the girls yet. The answer was no but we must go very soon. Like Saturday afternoon!  Check out their menu for inspiration if you don´t live near by. Yum!
Have you seen this video where Anna Wintour and Amy Schumer change lives for a day? Amy eating Anna´s lunch made me laugh.
This photo made me want to throw a brunch party at the island this summer. And I wish I had these cocktail napkins.
I have a board called Mangiare ( to eat in Italian) on Pinterest but when we go to the island I always look for certain recipes. I collected them on a separate board that you can find here under the name Island eats. You may find it useful too. I love naming Pinterest boards by the way…
Have a fantastic weekend!
Pahoittelut kun blogi on ollut tällä viikolla englanninkielinen. Töissä on tosiaan pitänyt kiirettä ja joskus on laitettava jostain kohtaa hieman mutkia suoraksi. Toivottavasti olette silti jaksaneet lueskella kirjoituksiani! Ihanaa viikonloppua ihanat Lattemamman lukijat!
Lattemamma