Calligraphy
by Sofia - in Random
Minulla on ollut pitkään haaveissa oppia kalligraphiaa ja vihdoinkin sain tilattua itselleni muutaman kirjan opiskelua varten. Ehkäpä lomalla, jos saaressa on monta sateista päivää, niin sillä aikaa kun tytöt piirtelevät voisin minä harjoitella kaunista kirjoitusta. Tämän linkin takana on video aiheesta. Minusta ainakin on ihana katsella kuinka vaivattoman näköisesti kauniit kirjaimet muodostuvat. Takana on toki varmasti paljon harjoittelua.
I have wanted to learn calligraphy for a long time! I find it so beautiful! I would love to know how to write place cards in a beautiful way and use it partially for cards and letters too. So I ordered myself a few books about calligraphy on Amazon and now I need to find myself some calligraphy pens. I´m ready to master a new art ( or in my case just a skill perhaps). So exciting! You can watch a video about calligraphy here.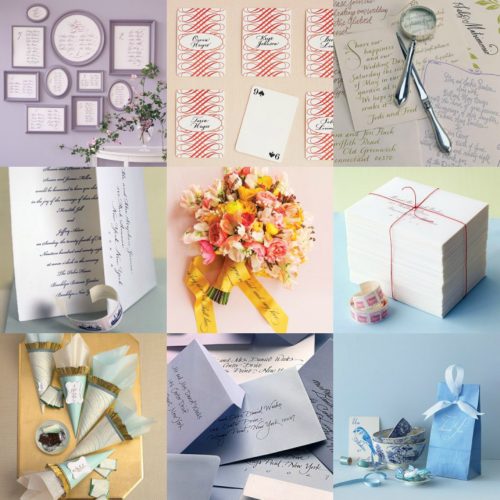 The word calligraphy is derived from a Greek word meaning " beautiful writing" ( kalli = beautiful graphia= writing).  Do you know calligraphy and where did you learn it? Is there a skill you have always wanted to learn or mastered as an adult?
Lattemamma
All photos from Martha Stewart Weddings