This Friday is Bubble Gum´s 5th birthday. Our sweet girl obviously gets breakfast in bed with her presents * as it is customary in our home. Her big sister suggested teddy bear pancakes which we might do for our teddy lover. We have invited the grandparents for birthday cake after school too but all the godparents, uncles , aunts and cousins will get their own party a little later on ( when we celebrate both girls at the same time). Bubble Gum is hosting a small birthday party for a few of her friends too. 5 guests at the party like her age. From pre-school onwards the girls invite all the girls in their group as then there are not so many more and it would feel strange and unkind and unnecessary to leave just a few out. But for under 6 year olds I think having a smaller party is great as they can concentrate better on the few special friends they have. 5 is still so small. 
*( one from her sister, one from us as we are not big believers in giving too many things)
There has been talk in the Finnish media about the costs of birthday parties for children and about the presents given out at them. Apparently some children from not so well of families feel they can not participate as they can´t afford to buy expensive gifts or arrange parties in return. I love arranging parties but I have also always been a believer of making a little go a long way ( I admit I don´t always necessarily follow my own rule when I get over excited but it can absolutely be done) . Things don´t have to be terribly expensive to be lovely. And when it comes to presents I have said it on the blog many times I find it strange that some feel the need to spend a lot of money on expensive gifts for school friends. I always believed that a friends gift should not be something extravagant but rather a small token to pass on at the party to make the party girl or boy feel special. It would also be a great teaching opportunity for us parents, to teach our children to be gracious hosts and appreciative and thankful for all the presents they received no matter what they thought of them. I´ve had a little friend of one of my girls over for a playdate who told me that her mom gave our birthday present away because she thought it was so ugly (they are at the age where they may just come up with this I guess?!). I´m not always over the moon about all the gifts my girls receive but surely dismissing them is not something I would want to teach them.
Marie Chantal wrote a little piece about party etiquette on her blog if you´d like to read. And here is a good collection of small gifts I would not mind my children finding from their friend´s birthday parcels eg. this one. We have also given our little friends gifts with old school toys like the Chinese jump rope ( in Finnish it´s called twist) with some street chalk etc. I like to give something to get the kids outside and moving instead of being huddled up inside. And crafty things like colouring books and some ( cool scented) crayons are always a lovely gift in my opinion.
When I think about parties on a budget I´m always thinking of a story my colleague told me. Her kids are already in their twenties but they still talked about the best birthday party they attended. One of their class mates came from a family that struggled a little but they still wanted to organise a birthday party for their child´s friends. They bought some juice and a box of cookies from the grocery store and took all the kids to a little forest close to their house to explore and have a snack. It´s absolutely genius and all a party really needs to be. Kids just want to be together and the birthday child wants to feel special. That´s really all there needs to be. Nothing fancy or extravagant. And again if I would find my child dismissing a party for not being " fancy enough" or " special enough" I would rather have a long look in the mirror to see if I have not quite succeeded in my upbringing.
Here are a few other ideas to make a party on a budget…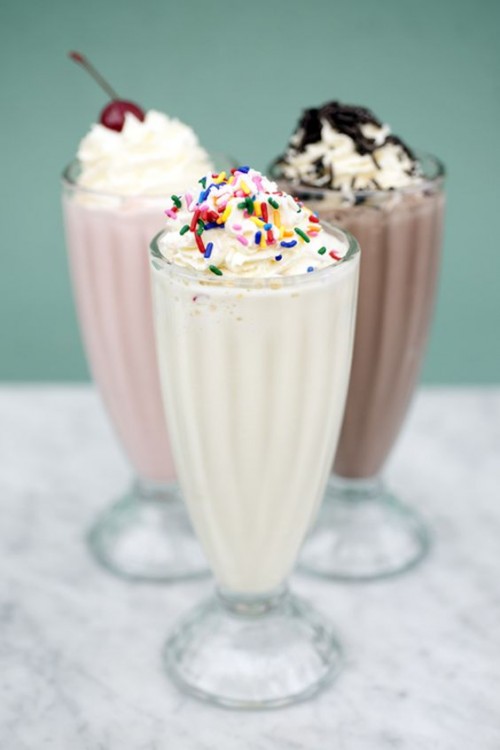 I´ve always thought serving ice creams or milkshakes is so easy, everyone loves them and they are fairly inexpensive to make too. ( photo)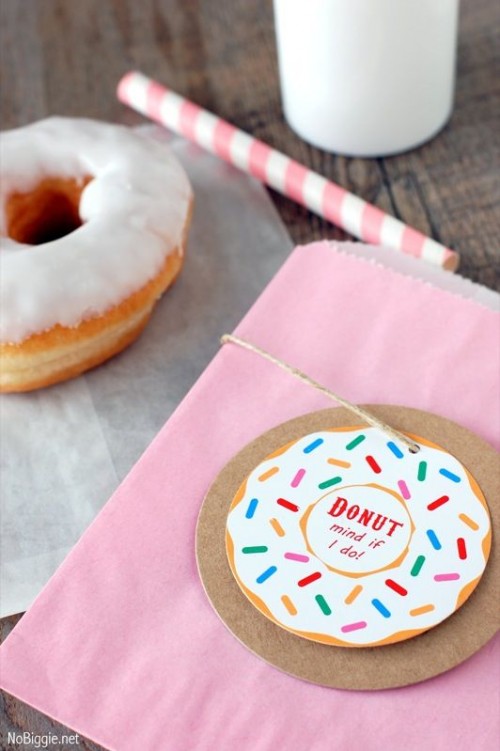 Free printable are all over the net. You can get everything form party invitations to decorations. ( photo)
If you feel like decorating a little then why not use children´s books as props and a bouquet of inexpensive grocery store flowers goes a long way if you are it in small individual vases or glass bottles. ( photo)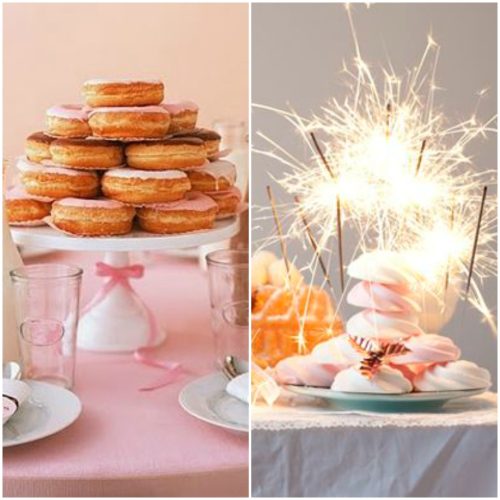 I like the idea of buying or making something simple like meringues or donuts and building a pile instead of investing in a party cake. Just add some candles or sparklers for a festive touch.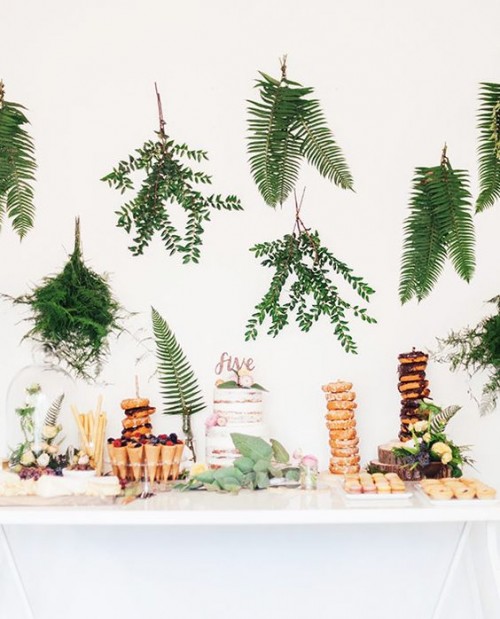 My focus on this woodland fairy party is in the background that would be easy to recreate if you found some leaves from the forest or your back yard and taped them to the wall. ( photo)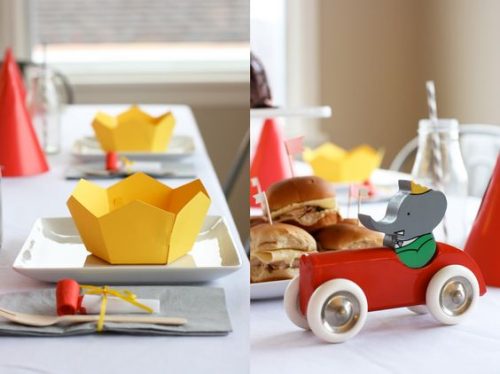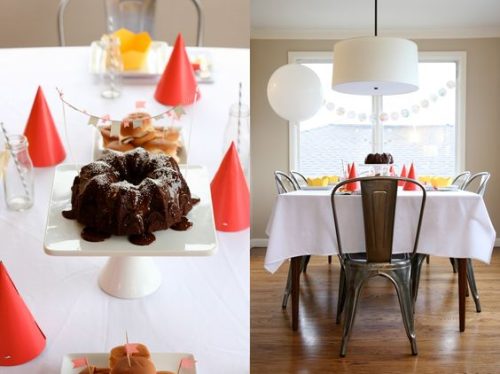 I adore this simple Babar party. The wooden toy is the main decoration and they are serving simple filled bread rolls and a chocolate cake. The party hats and crown are made from coloured craft paper found inexpensively. ( photos)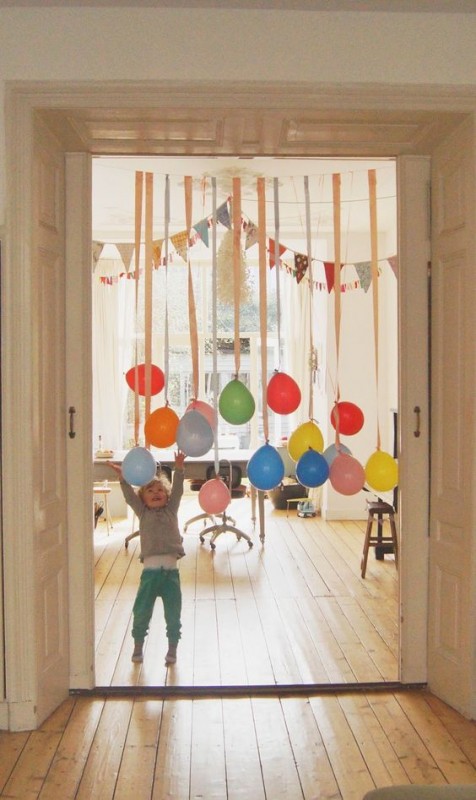 Balloons don´t need to be helium filled. Buy a bag from the supermarket and hang them from some strings for a fun and festive touch. (  the cutest photo borrowed)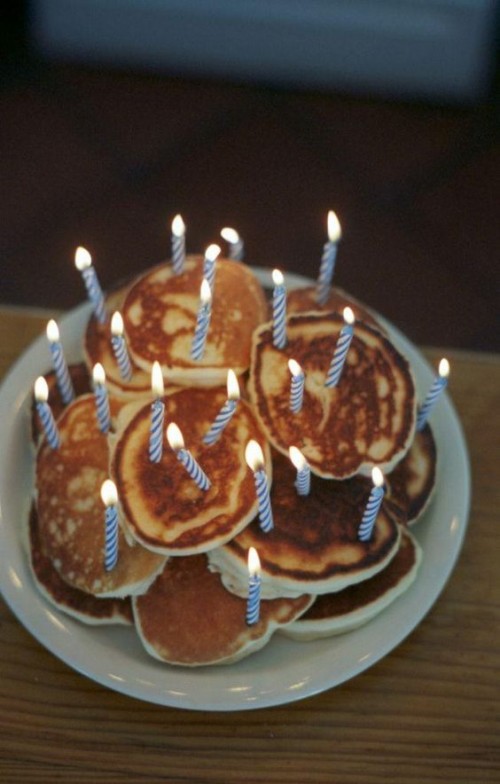 Who doesn´t love pancakes? How about throwing a pancake party or as in Finland we call them " lettukestit" . Serve the pancakes or crêpes with some simple strawberry jam and whipped cream. I don´t know many people who would not like that! Looks like cotton Candy is settling on a pj party for her friends later on this year and we will be serving pancakes amongst a few other breakfast goodies instead of a cake. It won´t be a sleepover but the girls will be asked to dress up in pj´s instead of party dresses and we have some sleepover related activities in mind. ( photo)
What is your take on kids parties and presents? I´m curious! I would also like to know how things are done in where you live.
Lattemamma